Which is safer: Hailing a ride or public transportation?
The Philippines is blessed with picturesque sights and hospitable culture that make it a renowned tourist destination. However, with news of security breaches and terror attacks grabbing headlines, Filipinos and foreigners alike that live in the country are worried about their safety.
Various social media platforms are rife with surveillance video clips of thieves, snatchers, and con men that take advantage of a person's vulnerability or confusion with the intent to steal.
There are also various clips contributed by local citizens that expose various modus operandi done during moments when the victim's guard is down. This is something that many Filipinos still endure during their daily commutes between home and work or school.
Why Public Transportation Sucks in Manila
The issues of convenience and safety were somehow addressed with the advent of mobile transport booking apps such as Grab and Uber. The services of this specific mode of transportation became popular among working people since it mitigates the stresses of daily commuting, which results in improved productivity. But how safe is it to rely on these transport services entirely? 
>>> Also read: Commuting vs driving in the Philippines: Which is more practical for the long term?
1. Direct drop-off at your neighborhood or house
Using your smartphone, you can designate a pickup point where the Grab driver will fetch you and ferry you to your destination. The convenience is undeniable, which explains why people continue to patronize this service. In contrast, jeepneys, buses, and vans are tied to their specific routes, for the most part.
If you can walk five minutes from the drop-off point to your home, then it's fine, but for some who have to take a pedicab or a tricycle ride home especially late at night, it becomes scary.
Most crimes such as robbery, harassment, and murder usually happen in poorly-lit areas. If you think that being a potential crime victim isn't worth saving a few pesos in fares, book a Grab instead.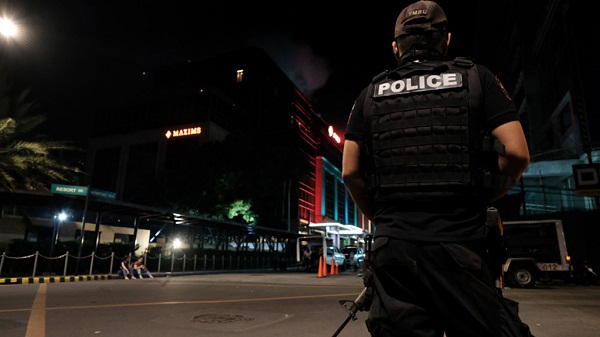 Most crimes such as robbery, harassment, and murder usually happen in poorly-lit areas
2. Physical contact between passengers is limited
Public transport can sometimes be akin to a class, where the proper display of grace and manners is concerned. It's an exhausting Monday night for instance, and you probably just want to doze off for a while before you get home, and sleeping inside a jeepney isn't an option.
You wouldn't want to be ridiculed for the snoring sound you make or the drool dripping down the side of your mouth. Women are especially at risk of public transport.
Catcalling and inappropriate physical contact are just two of what women have to endure when traveling alone and around strangers. When asked as to why they continue to take public transport instead of using a ride-hailing app, most of them would answer that affordability is a major consideration.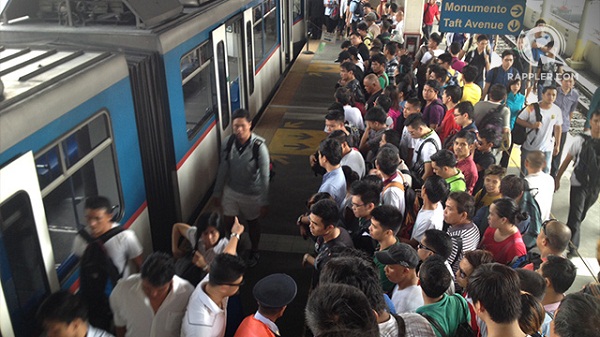 Groping, catcalling, and inappropriate physical contact are among the few that women have to endure in public transport
3. TNVS drivers are screened for the job
Most people are unaware that TNVS drivers are screened before they are allowed to ply the streets. There are full-time drivers, and there are those who engage part-time, with the goal of earning a little extra money on the side from driving passengers around Metro Manila.
There is a program that you have to sign up for and present required documents like a valid driver's license, the vehicle's OR/CR and other pertinent documents as prescribed by the company, and these shall be uploaded as well.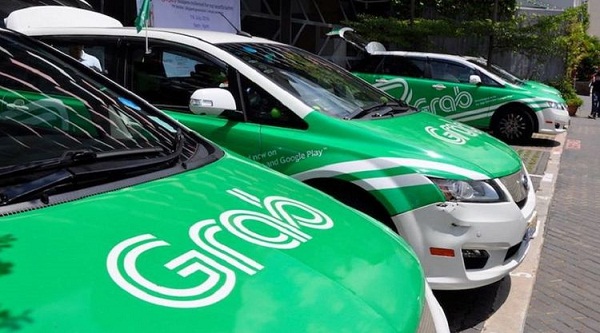 Most people are unaware that Grab drivers are screened before they are allowed to ply the streets
The drivers one might book for a trip are mostly decent (and behave like professionals) that are just looking for an honest source of income. You might be surprised to know that some of them are professionals in their day jobs.
If you are not a fan of transport services and are wary of drivers not bringing their passengers to their respective destinations, here are some tips that you can follow whenever you take a bus, a jeep or a van to wherever your destination is.
4. Avoid flaunting expensive gadgets, jewelry and other valuables that might attract thieves
Thieves are becoming increasingly uncanny and clever. If they see a particularly shiny piece of jewelry on you, you become the next target. Avoid bringing your valuables with you when taking public transport, as some of your fellow passengers might just be thieves waiting for an opportunity to strike.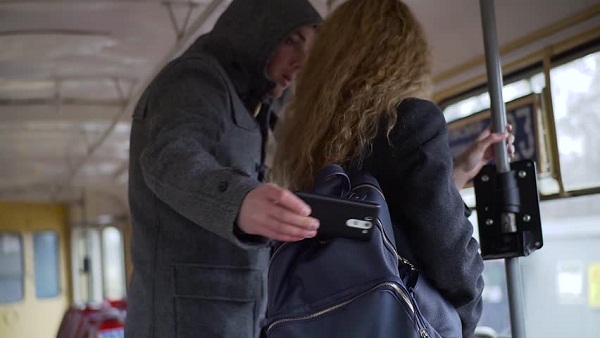 Avoid bringing your valuables with you on a public transport ride
5. Be wary of talking to strangers
This is not some old woman's tale. If you're familiar with the notorious "Budol-Budol Gang",  their modus operandi involves a gang member trying to distract you by striking a conversation with you while another accomplice steals from your bag or pocket. As much as possible, cut the conversation short and politely tell them to have a good day, instead.
6. Avoid taking public transport late at night and at the wee hours of the morning
As much as possible, reserve fares money in advance if you think you are up for an overnight session at the office. If not, carpool with a friend that can take you home. You are not only ensuring that you are safe from potential criminal activity, but you could also save money in the process (and since fuel prices have been going up recently, you can return the favor by occasionally treating that friend to lunch).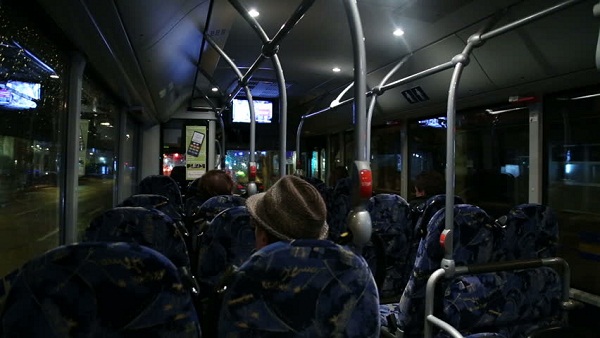 As much as possible, set aside fare money in advance if you think you are up for taking a bus at night 
Times have changed, with safety and security becoming increasing concerns in this day and age. Always take extra measures and be vigilant in your surroundings when you are outside the comfort of your own home. Remember, the world isn't always a safe place, so it pays to be careful.
>>> In case you are a Filippino driver, don't forget to check out our helpful tips and advice for safe driving


Hanna Sanchez
Author