Top 10 survival tips when driving with kids will help your whole family have easier & safer travel.
Among all distracted driving activities, kids rank up there among the highest. What would be the most effective ways to manage kids inside a moving vehicle, especially if it's a long road trip? Do you know that kids are the most underrated cause of driver distraction?
A lot of drivers take the presence of children for granted, yet they can be just as effective as a touchscreen display when it comes to diverting your attention from the road.
And driving with kids in the car can result in a major accident if you don't take the necessary precautions, what makes it even more dangerous is that children are not as resilient as adults.
There are a number of risks to children in the event of an accident, ranging from whiplash to being crushed and killed between the interior panels, all because the driver did not heed the rules when having kids alongside with you.
Here are some standard procedures prepared by Philkotse.com to take note of when driving with children, regardless of a car's size.
1. Buckle them up properly, even before starting the ignition
Always strap in children properly in the back when driving at all times. Most cars today have at least five seat belts, which means three kids can be strapped in with no problem.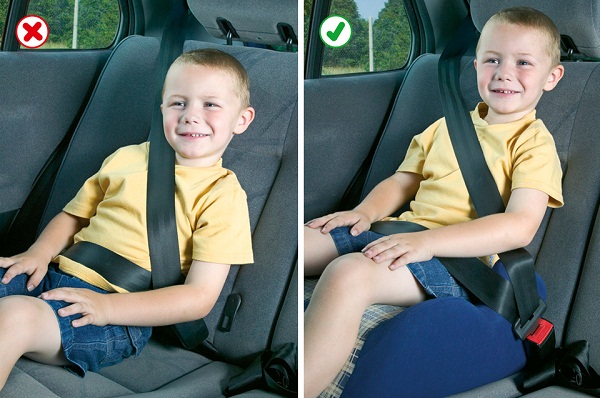 Strap your child with seatbelt correctly
2. Use the Isofix mounts to affix car seats securely
If the car comes with Isofix mounts, you can consult the owner's manual how to secure a child's car seat using the anchors. It's important to make sure all the straps are placed correctly, too. Read the car seat's user guide for the proper installation of the seat. As a rule, baby car seats should be mounted facing towards the rear.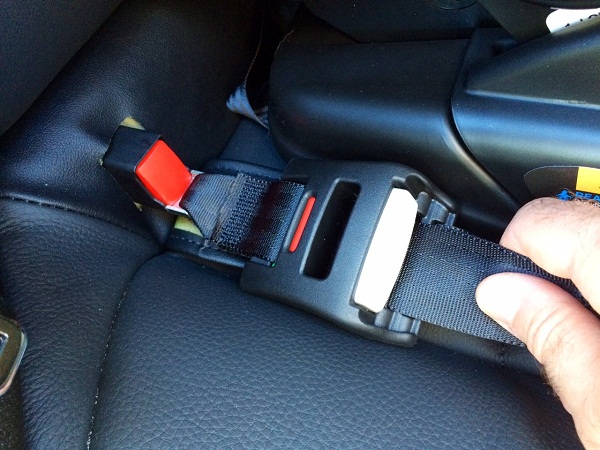 Use Isofix for proper installation of the baby car seat
3. Use the child-safety door locks and lock power windows
Engage the child-safety locks before closing the door. Once activated, the door can only be opened from the outside, reducing the likelihood of children unintentionally opening the doors while the vehicle is in motion.
The driver can also lock the car's power windows, which when left open might tempt children to stick their head or arms out. All drivers should be aware of this when traveling with small children.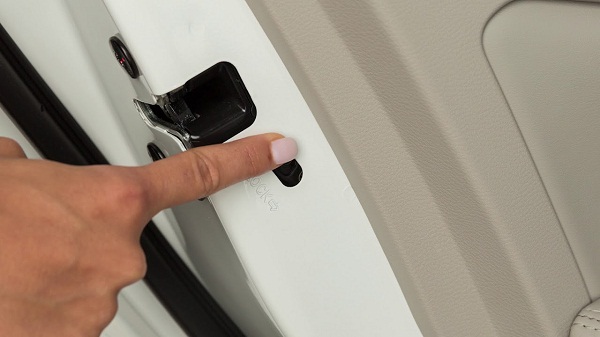 Remember to engage the child-safety locks before closing the door
4. Children should not be allowed to play in the back
When children are traveling aboard spacious cars like vans, minivans, or MPVs, they tend to remove their seatbelts and move about or play games. When this happens, pull over at safe location and buckle everyone back into their seats.
As an extra incentive for them to stay in their seats, make sure to bring small items that can keep them occupied in the back, too.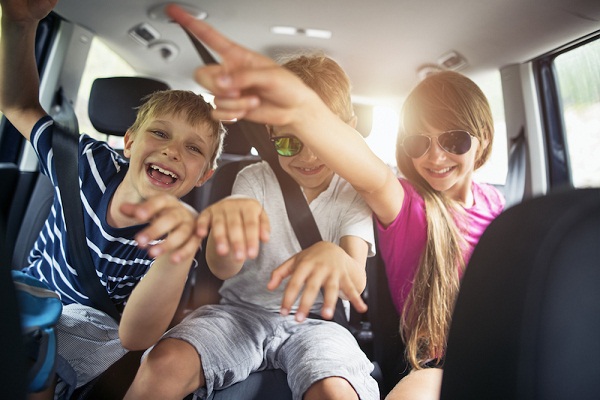 Children are playful, and sometimes they make a mess in your car
>>> Must read: How to protect your car from kids' mess?
5. Make sure there are no pointed or sharp-edged objects for them to play with
Toys are a good idea to keep their attention away from mischief but see to it that the ones they do bring along for the trip don't have pointy parts that can cause injury, especially during sudden stops. This precaution is not limited to toys, but other items such as pens, sticks or pocket knives that may have been left by accident in the rear seats or door pockets.
Also, avoid toys that use projectiles such as rubber bands, balls, and foam bullets, since they can easily be launched your way and distract you.  
6. Avoid placing children on the front seat at all times
Except for older and bigger kids, no child should be seated on the front seats. In the event of an impact, the passenger-side airbag's rapid inflation can suffocate children by pushing against their chests and faces. Also, 3-pt. ELR seatbelts without pre-tensioners and force limiters could squeeze and suffocate small children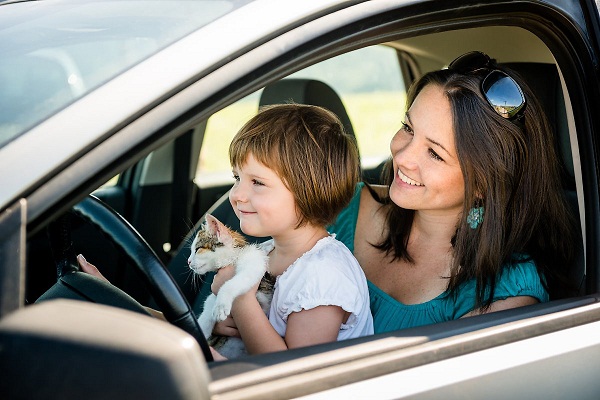 It is really dangerous to place your child on the front seat
7. Adjust the seatbelt to compensate for children's heights
Before strapping the kids in, check the seatbelts to see if they are height-adjustable. Although these kinds of seatbelts should be standard in most cars by now, it helps to double check just to be sure. If your car is so equipped, buckle in the child and make sure the belt goes across the chest, not the neck. Otherwise, you will need to use a car seat, especially for younger passengers.
>>> Also check out: 
8. Make sure that ELR seatbelts aren't too tight
Let the child sit on the back seat, and pull a good length of the retractable webbing to make sure it isn't too tight when the child puts it on. Sudden braking will tighten the seatbelt and cause it to retract, pulling against the child's body.
9. Make sure that the seat belt warning light is not on at any point when moving
Newer cars will flash a seatbelt warning sign on the instrument panel, alerting drivers when one or more of the car's occupants doesn't have the seatbelts engaged. When the seat belt warning lamp does light up despite everyone strapped in, check all the belts to check for a possible malfunction.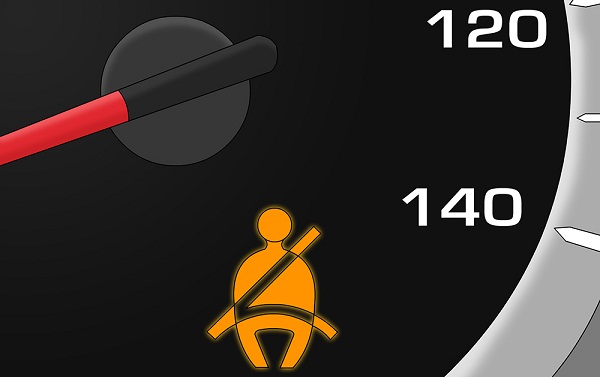 Keep all passengers in your car fastened their seat belt 
>>> You might like to read: Seat belts safety: 5 things you need to know
10. Children in the back should be told to keep quiet
Your ears are pretty much occupied when driving, from the cacophony of the traffic outside to the sounds of the radio or your music library inside the car, or probably an incoming call that you are engaged in via speakerphone. It becomes important that children don't have any loud conversation or even engage in shouting matches that can compromise your alertness.
Wrapping up!
Driver distraction when driving with kids in the car can be dangerous; especially if the car is an old one with no airbags and only minimal safety features!
>>> Click here for more useful tips and advice for smart driving. 


Norjan Ismail Abbas
Author
Recent posts