Check out important things to remember and do when your child gets locked in your car.
When you become a mother, or in general, a parent, your welfare becomes second or third and your priorities just takes a whole 360 degree turn. Your child's safety, welfare, health among other things become your priority – you feed your child first, make sure he or she takes a bath first, you buy his or her needs first, you give up your power over the remote control, and a whole lot more. Even in the malls, you are not even shopping for yourself first. You look around and unknowingly, you forget that you're supposed to buy a new pair of pants. What happens is you suddenly look for child's clothes, shoes, coloring pens, drawing book or toys, whichever you think your child would be giddy about when you get home.
Even in your grocery list, you'll notice that you have lesser personal items and most of your cart is full of baby/child essentials – milk, diapers, feeding bottles, etc. Your life will surely change once you have a child.
If your child is your priority, that also includes his or her safety – what if, one day, unexpectedly, unintentionally, accidentally, you're driving with your child and you have to go out of your car to buy something really quick and when you get back, you suddenly you cannot open your car? Your child is locked up inside. Let's say he or she is too young to know what to do. This could be any parent's nightmare. Seeing your little child locked up inside your car, alone, is just a sight for panic. But you have to be in control, because if your child sees you panicking, it will make things a lot worse.
1. What to Do If Your Child Accidentally Gets Locked in Your Car?
1.1. Calm down
This will be a HUGE help, not only to you, but to your locked up kid as well. If they see you outside of the car, seeing that nothing seems to be wrong and you're just taking your time, they will feel that everything is alright and just continue with whatever they're busy about inside the vehicle. If they see you pale, calling for help, running frantically and looking upset, they will feel the need to panic and this may result for them to cry, hyperventilate and panic too which will just add more to the situation.
I know this situation calls for you to press the panic button, but you should not let fear take over you. You must remain in control of yourself and the situation to help ensure your child's safety as well. You can also try to open the door yourself by taking a look at our guide on how to unlock car door without key.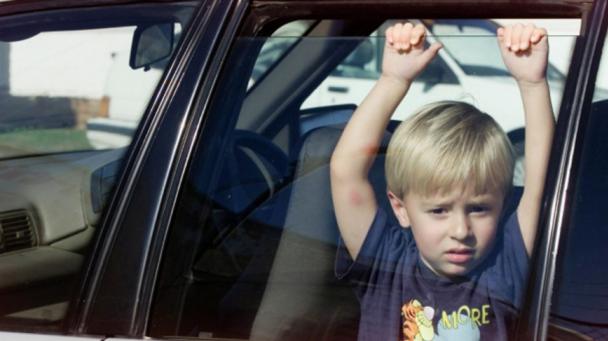 You must remain in control of yourself and the situation to help ensure your child's safety as well
1.2. Call the emergency number
President Duterte has declared 911 as the official emergency hotline. So in times like these, while looking for other ways to help your kid get out of the car, call 911. 911 in the Philippines is comprised of professionally and internationally emergency situation trained individuals from call takers, dispatchers and rescue teams. Once you call them, the call takers will give you guidance over the phone while the dispatchers assess the situation, plan and send appropriate help needed.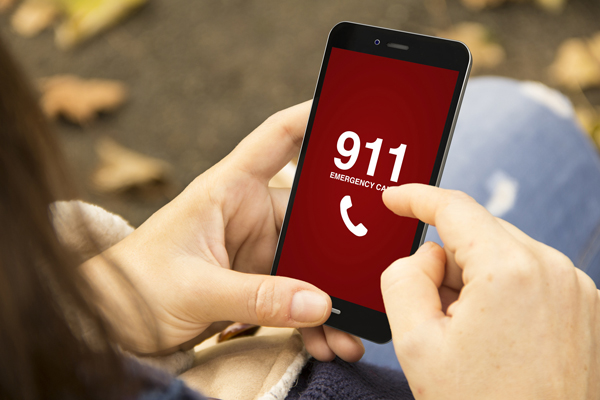 Call the emergency hotline in your area for help
1.3. Call an emergency locksmith
While waiting for the emergency responders, make most out of your spare time. Given the technology nowadays, you can easily Google the nearest locksmith service in town, tell them the emergency situation so they can send someone over to help you with unlocking your car. If you can't find a locksmith via Google around the area, call your immediate family members who could look for a locksmith for you instead.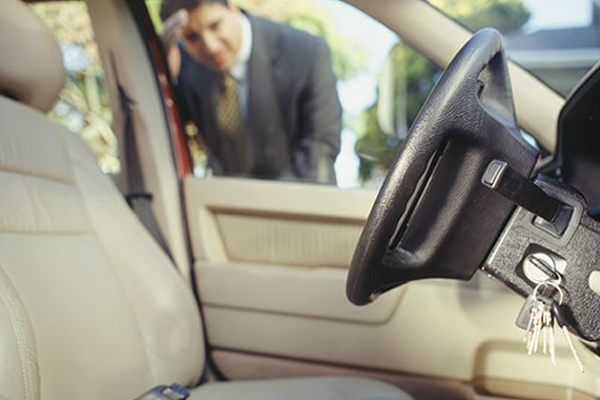 Nowadays there are already on-call emergency locksmiths, who you could call in these kinds of emergencies
1.4. Try to cover the parts of the car being hit by the sun
If your child is locked inside with proper ventilation and air conditioning, this should be secondary since he or she will be comfortable enough until proper authorities come in to help. However, if unfortunately, you left without the air conditioning on, thinking this would never happen in the first place, you have to make sure that your car won't heat up as much.
If you parked by a spot where your car is exposed to direct sunlight, try your best to cover the windows with anything you can find, carton boxes, towels, or anything that prevent the sun from heating up the car interior. This will help your child to feel cooler and more comfortable while waiting for an aid.
>>> Read more:
1.5. Take extreme actions only if deemed necessary
Okay, so here's when your child knows that this isn't an ordinary situation. He or she has realized that you are not just spending some 'me time' outside, but he or she is locked inside. He or she then starts to panic and cry, turning out of control, having the worst tantrums he's had in the past couple of months. This is the only and perfect time when you take extraordinary measures. When your child is too much in distress about the situation, this is when you break the window. Make sure that the window you break is not the one near your child. It could be the window in the front seat and ask him or her to get as far from it as possible and cover his or herself.
This kind of situation could only possibly happen if your child is too young to follow instructions to unlock the car alone.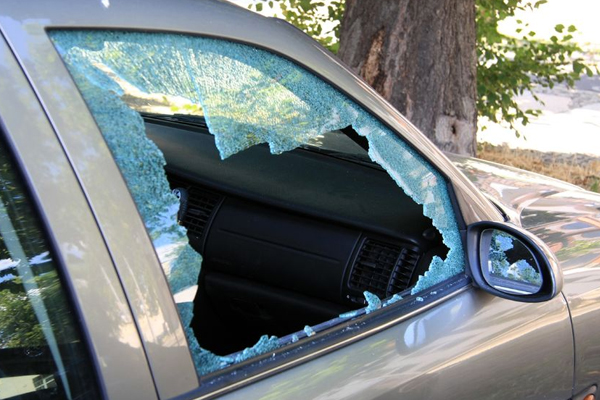 Break your car window if absolutely necessary
2. How to Avoid Getting Your Child Lock Inside Your Car
With the most advanced technologies nowadays, which are also applied in making cars, it is almost impossible to get your child trapped in your vehicle anymore. There are simple ways on how you can prevent this from happening.
2.1. Install a remote lock for your car
In case your car doesn't come with keyless entry/technology, install an alarm to your car that you can also use to unlock it remotely. So in case you really need to go out for a quick break and leave your kid inside, all you have to do is press that remote to safely unlock your car. No worries at all.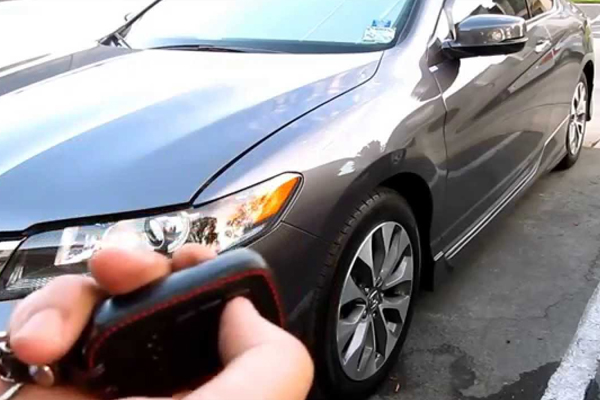 Remote controlled alarm / keys can help a lot in case you leave your keys or your child inside your car
2.2. Always bring a spare key
Same as above, if you have a car that still uses keys for entry, please, and I couldn't emphasize this enough, always bring a spare key! So whatever happens, either you have accidentally locked your youngling inside, or you forgot the key, you have another one to use to get in. No windows broken, no replacing of windows needed, everybody's safe and sound.
Hopefully, this article from Philkotse.com will be useful for all car users, especially those who often drive with kids in their car. Remember these tips and keep your children safe! 
>>> Click here to get more helpful tips for all car owners


Ivy Kristia Padura
Author
Recent posts