Know what to look for when buying "child friendly cars" that are maximized for child safety too.
Looking for specific features that optimize child safety is important for child-friendly cars. Here are some tips to choose the best cars that will do the task better.
I. Is it imperative to maximize child safety in car options
Car design has gone a long way, and most cars are satisfactorily safe when ridden. In fact, many designs came about because of safety research by car makers to produce cars which aren't "four-wheeled coffins". From the development of seatbelts to vehicle stability control and autonomous emergency braking which are quantum leaps in auto safety.
Buyers usually do the test drive and the usual research on brochures. They decide by looking at the specs if it suits them or if the cost is within their budget! In most production cars, many of them are never really tagged as excellent "child-friendly cars" for a very good reason. It varies from car makers, who have a rep for prioritizing most safety concerns. The difference is how much integration of safety equipment is carried out which is important.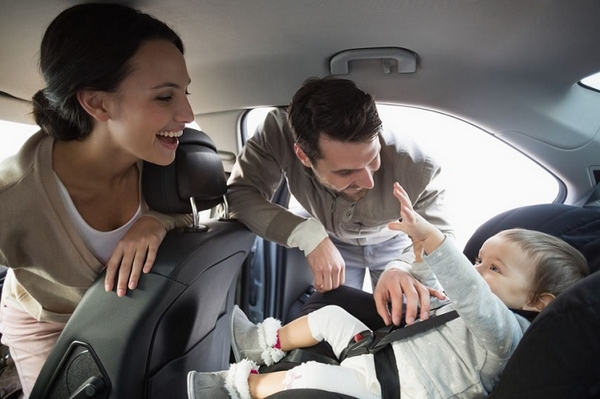 Looking for specific features that optimize child safety is important for child-friendly cars
All manufacturers should pass several standards of car safety to be given a passing grade. Getting good scores will depend on how well the car is built from the ground up! Brands like Nissan, Mazda, Volvo, Honda, and even Chinese brands employ safety initiatives to be competitive in getting high grades in safety standards. Maximizing safety grades and equipment will often result in "child-friendly cars".
For those with children having these excellent safety features is a guarantee that they'll be safer.
II. What are the two degrees of safety that cars should address?
Safety is an all-consuming concern just as important, like having other similar concerns that are vital too. Avoiding tragic results from the lessons learned from past car designs that proved to be deadly, to the passengers inside. As car buyers, there should be an awareness of whether the car options available have everything installed that counts. One reason is that hard earned money is spent, and it is not a cheap expense at all!
Cars in principle are "child-friendly cars"; but sometimes it's just a tag, nothing more. Getting to the meat of what any car offers lies in research and a test drive is only a shallow indicator. Most brochures will not state how well, the model did in simulated crash tests. Worst case scenarios don't happen but what if it "would" happen.
Surely, a car would have all sufficient levels of protection? There are several levels of safety that must be passed when the car is tested. Not, all cars will pass, and only a few car manufacturers have passed with multiple models subjected to tests.
What isn't common knowledge is that cars must encompass two important levels of passenger protection. They are done by ANCAP, IIHS, Euro ANCAP, and NHSTA that grade car crashworthiness and passenger protection. These two tests are the following and are the standards that are accepted. Any less than a four-star rating earned is something to think about.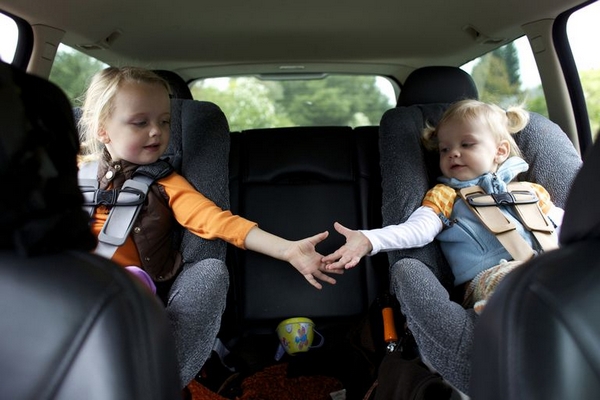 For young children and infants, a seatbelt can crush ribs because the force is tuned for adult occupants
1. Adult protection
Cars tested for this level of safety is crucial, and it concerns the driver and front seat passenger mostly. Passing this level will require a standard set of safety equipment and passive, active restraints as well. Adults occupants in the back seat are subject to different forces and are less vulnerable. Despite this, side impacts and rollovers can do a good job of injuring those in the back seat.
Other concerns are getting thrown out of the window areas when not secured by seatbelts. Neck injuries should be minimized like a whiplash that can cause concussions. Most cars will provide more than enough protection on most occasions.
2. Child protection
It gets interesting here; and the standard equipment for children is a special set that is usually addressed by Mazda, Nissan, Honda, Ford and other American cars and Euro-brands that make it a priority! Children need more safety protection than adults, and the complement of features differ from car makers. Normal safety thresholds are not applicable to children because airbags can choke the breath out of them.
For young children and infants, a seatbelt can crush ribs because the force is tuned for adult occupants. These modifications on seatbelts and sensors help prevent it from happening. But, some options may omit it because of limiting the cost of the unit. Keeping children safe in car is complicated, and many cars get a low grade for this concern.
It covers this general concern that should be addressed, and it should be considered by parents as a primary concern. No going around this, and when something does happen then regret is too late!
III. Cars that are child-friendly all the way!
Here's a list of what cars that should be considered and are locally available too. They will vary in cost and rank at least a four-star safety rating and pass child safety too.
Honda Jazz 2018
Nissan Almera 2018
Mazda 6 2018
Honda Odyssey
Ford Everest
Nissan Patrol Royale
These cars have satisfied adult and child safety with a five or four-star safety rating that is a good choice for a child-friendly car. Prices of these models may vary, but it is sure that it has complete safeties in place.
IV. Factors to considers when choosing a "child-friendly car"
Getting the right "child-friendly cars" is not a walk in the park and this check-list will simplify it, significantly. These are crucial points to cover and secure an excellent choice with everything all-in.
#1. Get cars with a passing grade in both adult and child protection, not just one aspect only. Check with ANCAP, IIHS, NHSTA, Euro ANCAP as references to see how well they did, in the tests. Choosing cars without sufficient ratings can compromise vehicle safety concerns, and could be a rolling coffin.
#2. The equipment needed for maximizing child safe is having 3-pt. ELR seatbelts (with limiters can be optional, but better) and Isofix mounts added as well. The Isofix mounts are used to secure child car seats and keep them in place, as extra protection for children and infants. If the option lacks this, then it has earned a low rank in safety. Think about it because it is child safety!
#3. A car should have airbags! If the option is not equipped with at least dual airbags, then don't consider it at all! Airbags have saved lives on many occasions and with the addition of side, curtain and knee airbags; passengers are more protected in a side, frontal, rear, and rollover collision. But, a full complement of airbags will cost a bit, and it will be found in mid-sized to full-sized cars.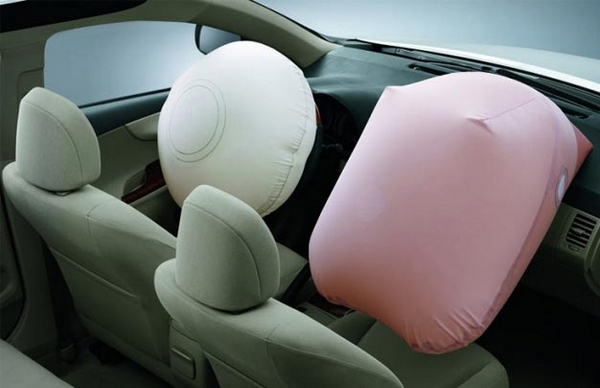 Airbags have saved lives on many occasions and with the addition of side, curtain and knee airbags
#4. Cars to avoid are small cars like sub-compacts because they've failed safety tests, except the Honda Jazz 2018 that passed the ANCAP with a five-star rating and with VSC included. Generally bigger cars are safer because the A, B, C, and D pillars are bigger to keep occupants intact in worst case scenarios. The best bet for all-around safety is SUVs and Minivans because of their multi-pillar construction.
#5. There's no compromise when a car should have ABS, EBD, and BA as braking systems to stop the car. But, more modern VSC, Traction Control, and Automated Emergency braking will earn the car a five-plus safety ranking for excellent car safety. It will cost a bit, but some Chinese cars and other options are offering them as standard equipment over popular brands.
Essentially these pointers will depend on the budget. A basic complement of 3-pt. ELR seatbelts, Isofix, with dual airbags is the standard equipment; and any less is a "COMPROMISE".
V. Conclusion: Do you want a child-friendly car?
Is it worth it? Even if some costs can be saved by scrimping on "child-friendly cars", should it be acceptable. Compromising on safety; is not an option but a balance of adult and child safety is important. Better to pass on cars that don't pass car safety tests, and be sorry later. But, that's optional though, but it's important to get the standard equipment in the least!
Visit Philkotse.com everyday to get more useful tips and advice on car buying, selling, maintenance and safe driving.


Norjan Ismail Abbas
Author