Here's a list of advanced 9 car features that we believe every car should have to make driving easier and safer.
Compared to 10 years ago, car essentials were vastly different from today's list. Features have become more advanced, and what once was considered high tech is now pedestrian and commonplace -- or even obsolete.
Each car owner or potential car buyer has preferences and opinion when it comes to car features that he or she deems indispensable. Some will opt for enhanced performance, power, and torque while some would prefer tech-related toys.
Overall though, safety is a top priority, so Philkotse.com prepared a list of the top must-have features to suit everyone and make every driver happy.
1. Rear parking sensor
This is considered as a convenience but, at the same time, a safety feature for all motorists. Usually offered as an after-sales addition, this is definitely something that your car should have as it will provide you with a warning should there be any obstacles at the rear of your car when you are reversing.
Usually, entry-level car manufacturers skip this so they can provide a competitive price tag to consumers. Thus, it is treated as an add-on only. It will make parking for all types of vehicles easier and as a result, convenient for other drivers as well.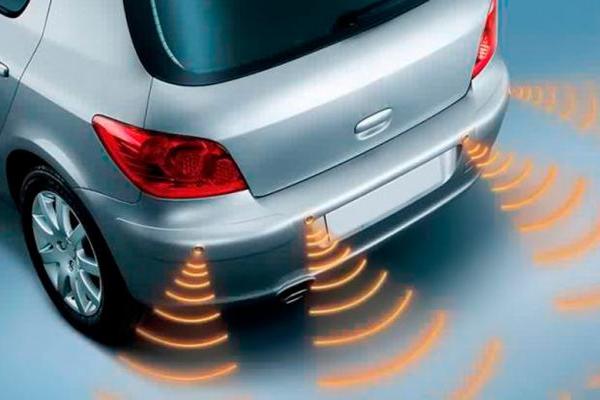 A rear parking sensor is a key safety feature and convenience
>>> Read more: How to choose the best parking sensor kit in the Philippines.
2. 360-degree camera system
Previously, the only option offered was the rearview camera, which is helpful during parking. Now, cameras are strategically placed in the car's grille, below the side mirrors -- in addition to the rear-mounted one - to provide the driver with a bird's eye view.
This again adds an additional layer of protection not just to the passengers but also to people in the car's perimeter especially when backing up.
3. Smart suspension
Who wouldn't want a smooth ride regardless of the conditions of the roads? This is where the smart suspension comes in. It automatically increases or reduces the weight on each of the wheels individually so they can fully adjust to the road. No more sudden bumps and tumbles car as this system will provide you with the control you need in every driving situation.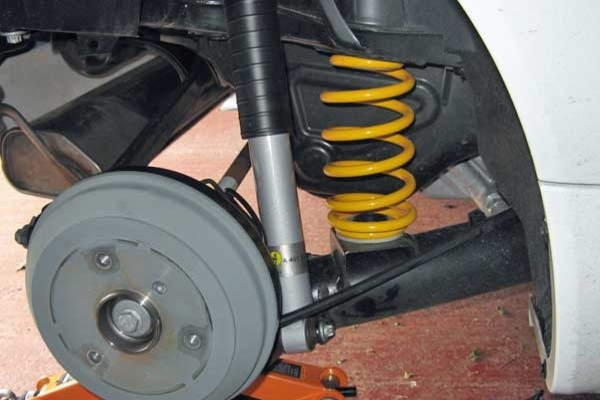 A smart suspension will automatically increase or reduce the weight on each of the wheels
>>> For your information: 5 easy tips to diagnose your car suspension problems.
4. Keyless entry
How many times have you had to fumble for your car keys? A contemporary car key now makes use of FOB technology, to unlock a door with the push of a button.
What's better is that it's not only limited to car doors but to the trunk as well. Some vehicles only need you to sweep your leg under the rear bumper to open the liftgate - perfect when your hands are full.
5. Automatic dimming mirrors
One of the top nuisances for every driver is road glare during night time, especially when the drivers come face to face with the headlights of the oncoming car. Glare can also come from your rearview mirrors.
Because glare can be blinding and can compromise the safety, auto-dimming mirrors provide a layer of protection for everyone out on the road. This feature reduces the glare as needed.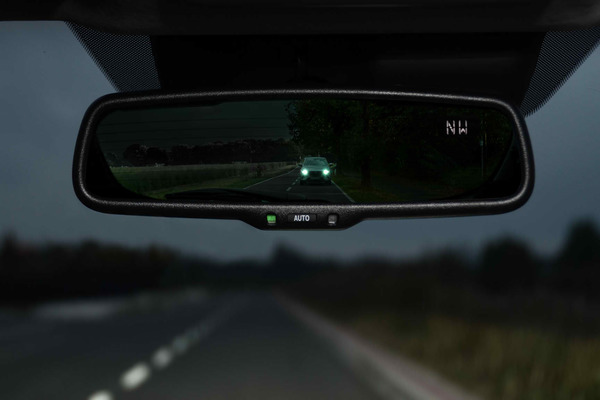 Auto-dimming mirrors provide a layer of protection for everyone out on the road
6. USB chargers
USB chargers have now become ubiquitous. Everything is now connected and charged via these, so fast-charging outlets are a must -- especially for those who rely heavily on their mobile gadgets.
More than one USB charging outlet is a must-have too so you can connect and charge all your devices at once. Your gadgets would surely be ready by the time you reach your destination.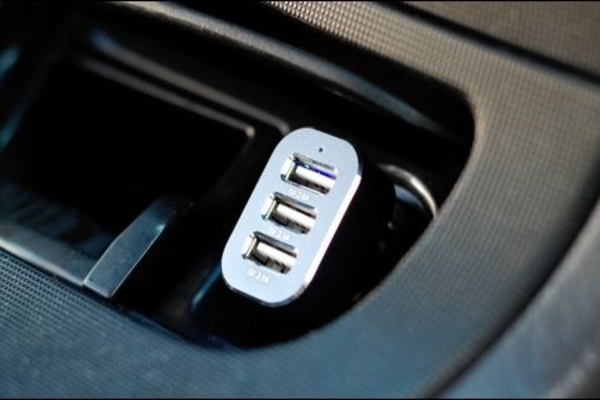 More than one USB charging outlet is a must-have so you can connect and charge all your devices at once
7. Blindspot alert
Parking and reversing can be a challenge even for expert drivers. It's hard and risky to have very minimal to zero visibility of your surroundings. There might be times when you can't see if there is a pedestrian or probably another car in your blind spot. This is where the risk of hitting something happens.
To prevent this, a blind spot alert feature is indispensable. It will warn you via visual representation or an audible notification that something is within your perimeter to avoid the chances of you hitting something or someone.
8. Launch gear
A combination of great performance and fuel efficiency is a win-win for everyone. Imagine having a car that has a lot of power with an increased ratio spread by almost 15 percent but won't cost you that much when it comes to fuel. The launch gear is for those folks who don't want to compromise their car's performance and cause it to deteriorate.
The launch gear is surely a must-have for those folks who don't want to compromise their car's performance
9. Bluetooth connectivity
Driving should never be done while talking on the phone, texting, or merely holding your gadget. But it is also understandable that our busy lives are dependent on communication, so having Bluetooth connectivity would allow you to still be in touch but via a hands-free, safer manner.
Pairing your phone and your gadgets with a Bluetooth system allows you to execute voice controls and commands that allow you to focus on driving and keep your eyes on the road, and hands-on the wheel.


Hanna Sanchez
Author