Will the all-new Toyota Vios 2018 be brought to the upcoming MIAS 2018?
A motorist accidentally caught the sight of a convoy of three badge-covered automobiles on a Philippine road in Las Pinas City. The question posed is Toyota doing their test on their upcoming Toyota Vios 2018?
Since it first launch in the local market, the Vios has always one of the best-selling vehicles in the country.
>>> Check out our list of affordable Toyota Vios for sale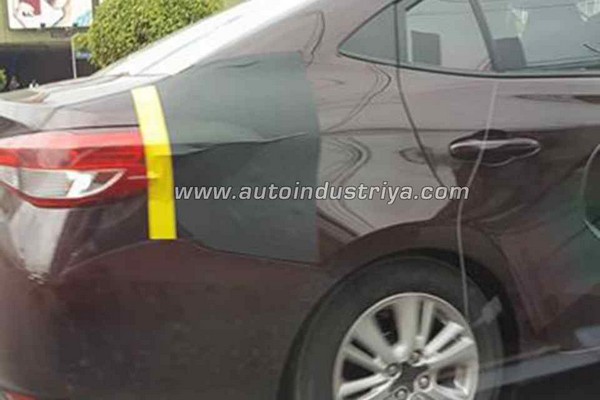 Toyota testing their new Vios in the Philippines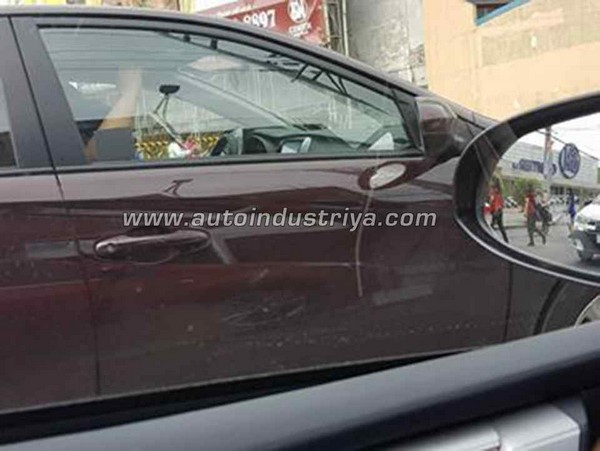 This seems to be the first time it has been caught on the local roads
The Toyota Vios 2018, also known as Yaris Ativ in other markets, has previously been unraveled in the Singapore Motor Show. However, this seems to be the first time it has been caught on the local roads. Despite the subtle concealment, the all-new Vios' appearance seems to be pretty similar to its Southeast Asian version Yaris Ativ.
To be more precise, its look reminds us of the refreshed PH-spec Toyota Yaris 2018 that was introduced in December 2017 with a set of upswept head lamps, lower-positioned radiator intake/grille and a big inverted trapezoid.
Toyota Vios 2018 showcased at the Singapore Motor Show
According to what we have seen in the model displayed at Singapore Motor Show, the Toyota Vios 2018 interior is given with revised dashboard and fresher layout. While the Thai-spec Vios is offered with 1.2L powertrain, the PH-market Toyota Vios version is expected to come equipped with the same 1.3 and 1.5L engines found in the Singaporean model.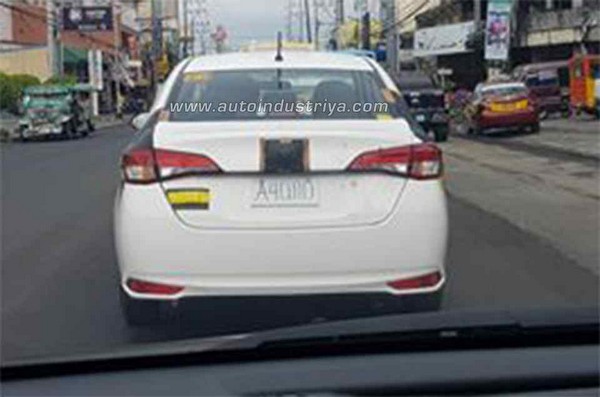 It is believed that the local model will be equipped with 1.3 and 1.5 litre engines
Some expect the new Vios will soon be revealed by Toyota in the upcoming Manila International Show. Rumor also has it that the vehicle is likely to make its first appearance at Philippine International Motor Show taking place in the 3rd quarter of 2018 hosted by CAMPI which Toyota is a member of. So, let's wait and see!
>>> Also check out: Toyota Vios 2018 showcased in Singapore
Know more about Toyota Vios 2021

<p><a href="https://philkotse.com/toyota-philippines-price-list" title="Toyota Philippines">Toyota Motor Philippines</a> introduced the Toyota Vios in 2002. This subcompact sedan is made at Toyota&#39;s plant in Santa Rosa, Laguna. Currently, the Philippine-spec Toyota Vios is offered in nine variants. Prices for the Toyota-made sedan ranges from Php 681,000 to Php 1,020,000. The Toyota Vios subcompact sedan gets two engine options, two transmission options, and a whole host of comfort and safety features. The said model is also available in a wide range of color options. This includes Black, Red Mica, Pearl White, Thermalyte, Blackish Red, Alumina Jade, Freedom White, Grayish Blue, and Super Red.</p>