Both models are oozing with luxury and high-tech features. 
It's official, folks. Jaguar Philippines has recently expanded their model-line up with two new models. The first one is the 2021 Jaguar F-Pace mild hybrid crossover, and the other is the Jaguar XF sedan. Both offer heaps of luxury and on-board tech, whilst carrying the sporty credentials associated with the brand.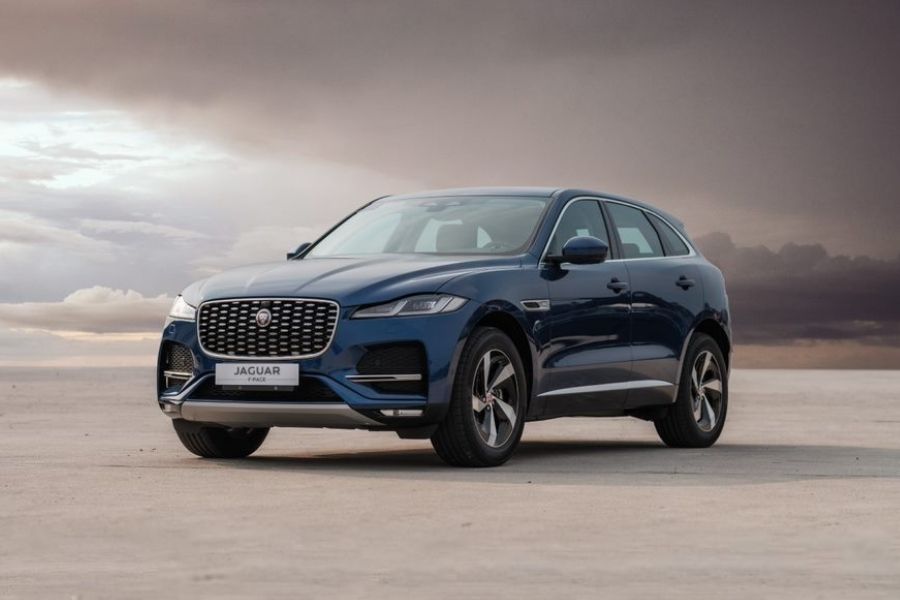 The updated Jaguar F-Pace for the 2021 model year
Let's check out both of these cars out and see in detail what they're like. 
Jaguar F-Pace 
On the outside, the F-Pace assumes the usual, if not slightly subtle compact SUV shape. It has, however, some details that set it apart from the sea of crossover SUVs in the market today. 
Chief of these is of course the signature Jaguar grille, which really suits the muscular-looking bonnet. The said grille is then flanked with two very sharp-looking headlamp clusters, which themselves come with Jaguar's "Double J" daytime running lamps.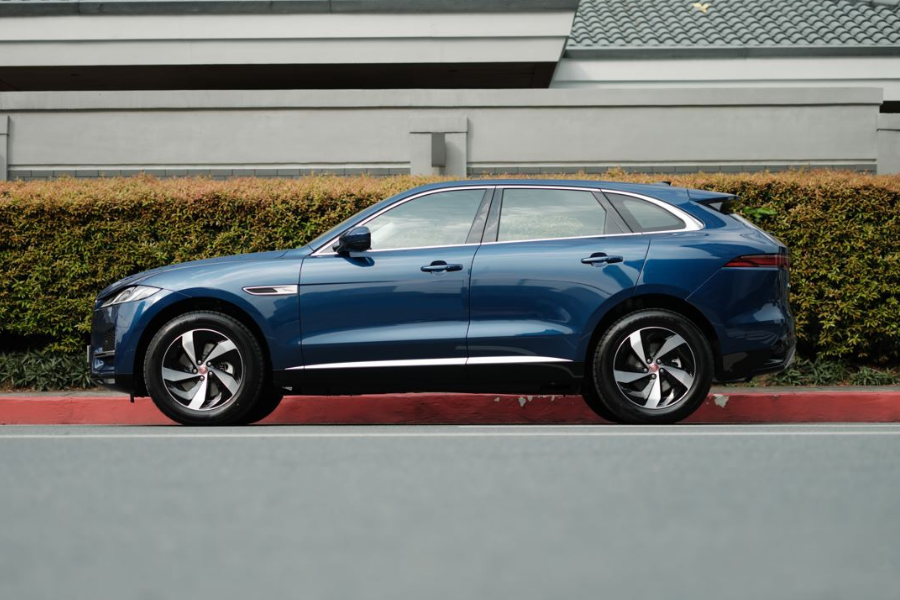 The new F-Pace from the side
For the rear, the new F-Pace bears the chicane graphic previously seen on the I-Pace. It also has an elegant bumper design which tucks in the exhaust tips. Further upwards, it also gets a sculpted powered tailgate.  And yes, the subtle-looking rear end is a pleasant contrast to the very aggressive front end of the crossover. It presents the best of both worlds in terms of car design, if you will. 
Completing the exterior look of the F-Pace is a set of 19-inch five-spoke alloy wheels, which are then wrapped with 255/55R19 tires. 
In terms of interior space, the F-Pace offers even more to admire. With the rear seats folded down, the said model offers up to 1,428 liters of cargo capacity. With all seats occupied, it then has 601 liters.  
But apart from the expansive interior and its premium-feel and look, the F-Pace also comes with plenty of high-tech features. For starters, the driver is provided a 12-way electronically adjustable seat, and all of its occupants are kept cool by a dual-zone automatic air-conditioning system. Entertainment is then handled by an 11.4-inch touchscreen with Apple CarPlay and Android Auto. The said screen is linked to a 13-piece Meridian sound system with active road noise cancellation. 
For propulsion, the F-Pace uses a 2.0-liter inline-4 turbodiesel that's combined with a Belt Integrated Start Generator, which charges a 48-volt lithium-ion battery. This makes the F-Pace a mild hybrid electric vehicle (MHEV).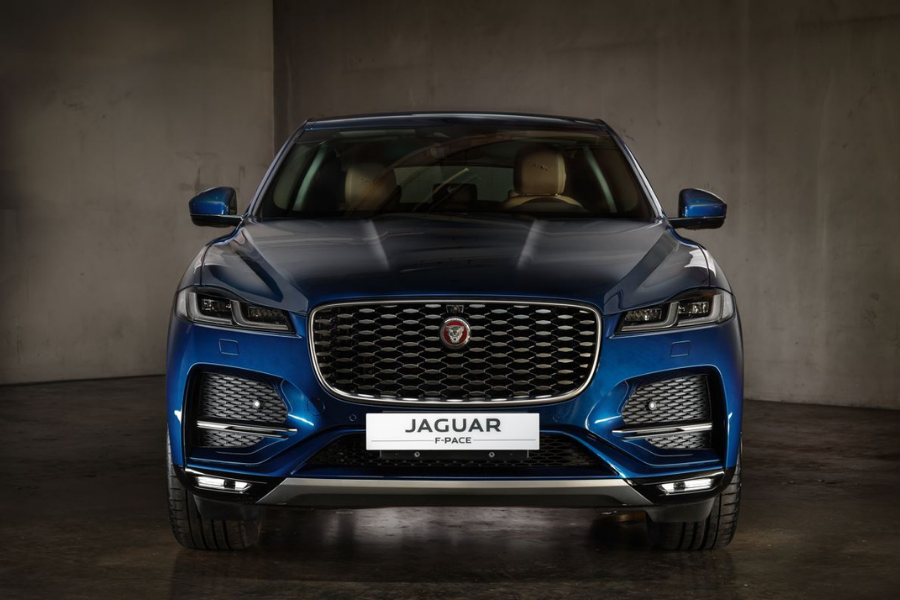 It's a mean-looking crossover SUV if viewed directly from the front
This engine can produce up to 199 horsepower and 430 Nm of torque. Power is sent to all of its wheels via an eight-speed automatic. The said gearbox can also be controlled manually using paddle shifters. 
For safety, the F-Pace is equipped with six airbags, anti-lock braking with electronic brake-force distribution, ISOFIX, tire pressure monitoring, and a host of driver assist features. These driver-assist features include a 3D surround camera, lane keep assist, dynamic stability control, traction control, trailer stability assist, and torque vectoring. 
Jaguar XF 
The second model that Jaguar has brought in the Philippine market is the XF midsize luxury sedan. This is the second generation XF, and it is notable for employing aluminum as it's body's primary component. 
Starting with exterior styling, the XF is just like the F-Pace in that it features a quiet and sleek-looking side and rear, whilst featuring a very aggressive front end. It of course has the large signature Jaguar grille, and the "Double J" DRLs within its headlamp cluster. Moreover, it also comes with a very muscular bonnet, which complements the Jaguar grille really well. Lastly, the XF rides on a set of 18-inch 5-spoke alloy wheels.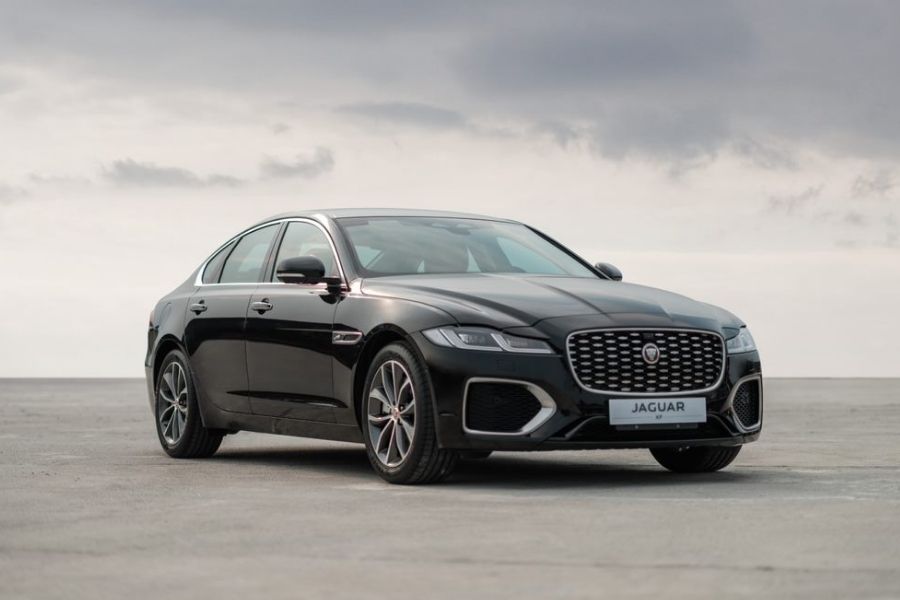 Front the front, the XF is just as aggressive as the F-Pace
Moving on to its interior, the XF can comfortably seat up to five people. Its occupants are kept cool with automatic climate control, and then are entertained with an 11.4-inch touchscreen with Apple CarPlay and Android Auto. Of note, this is the same Pivi Pro touchscreen that the F-Pace uses. It is then linked to a 12-piece Meridian speaker system. 
The driver is also provided with a 12-way electronically adjustable seat, a 12.3-inch interactive digital gauge cluster, which can be configured to display maps, the standard digital dials, and infotainment details, among other things. 
Powering the XF sedan is a 2.0-liter inline-4 gasoline mill. At most, this engine can churn out 250 horsepower and 365 Nm of torque. It is then paired with an eight-speed automatic gearbox, which sends power to the car's rear wheels. With this setup, the XF is able to reach a top-speed of 250 km/h, and a 0-100 km/h time of just 6.9 seconds.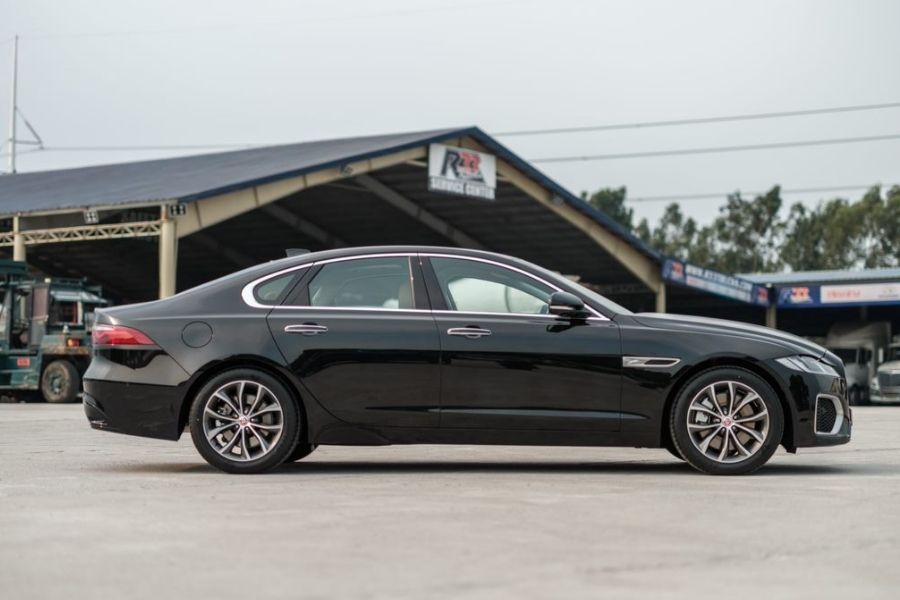 Check out its elegant side profile though
For safety, the Jaguar-made sedan is kitted with several driver assist features. Among these are cruise control, a 3D surround camera, lane keep assist, torque vectoring, stability and traction control, among others. 
Standard safety equipment for the XF includes six airbags, ISOFIX, anti-lock braking with electronic brake-force distribution, etc. 
If you want to learn more about the Jaguar F-Pace and the Jaguar XF, particularly their prices, please visit the official Jaguar Philippines website. You can also contact the Jaguar All British Cars Inc. Dealership in San Juan City, to schedule an in-person visit. 
For more car news, the latest car reviews, and car maintenance tips, keep it here on Philkotse.com. 

Know more about Jaguar F-Pace 2022

The F-Pace is Jaguar's performance SUV that features everything one would look for in a premium SUV-- sleek styling, a luxurious interior, and a high-performance powertrain. All of these characteristics were achieved through injecting the F-Type sports car's DNA to the body of an SUV, seamlessly merging the British brand's DNA of quality handling, performance, and aesthetics. Locally offered are four variants with three engine options, which are the Jaguar F-PACE Prestige 2.0 Diesel, Jaguar F-PACE R-Sport 2.0L Diesel, Jaguar F-PACE Prestige 2.0 Petrol, and the Jaguar F-PACE S 3.0 L Petrol. The All-Wheel Drive system comes as standard for all variants.

Cesar G.B. Miguel
Author
Recent posts