Lister's Facebook hints the world's fastest SUV will come soon.
Following the production of Jaguar F-Type-based Thunder, a Jaguar F-Pace high-performance SUV is due to be introduced by Lister Cars. The launch of the new SUV seems promising when the British auto brand guarantees it is going to be the fastest SUV ever running.
We are still longing for specific details of the upcoming SUV. However, a teaser photo has just been published on Lister's Facebook hinting the world's fastest SUV will come soon. As can be seen from the photo, the F-Pace based SUV attains a sportier design from larger brakes, and a new bumper and wheels. Green metallic paint will also be used for the SUV just like what they did on the Thunder. Additionally, a yellow pinstripe runs all the way from the fender badging to its side.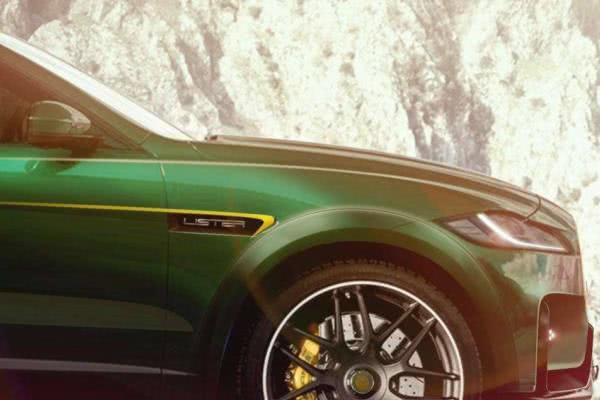 Jaguar F-Pace high-performance SUV is due to be introduced by Lister Cars
Video: Jaguar F-Pace 2018 SUV in-depth review | Mat Watson Reviews
Let's make some guesses on the engine, a standard Jaguar F-Pace SVR using a supercharged 4L V8 churns out 550 PS, accelerate from rest to 97kph in 4.1s and have a top speed of 283 kph. These figures need improving to outpace the supposed-to-be fastest SUV Lamborghini Urus which puts out 641 PS, reaching 306 kph at its best.
The Lister Thunder has a total output of 675 PS thanks to an additional 125 PS which comes from the same supercharged V8 that the F-Pace SVR is using. It may be evident that the upcoming Jaguar F-Pace high-performance SUV will attain the same power. However, Lister still has lots to do to take the crown from the Lamborghini to be the world's fastest SUV.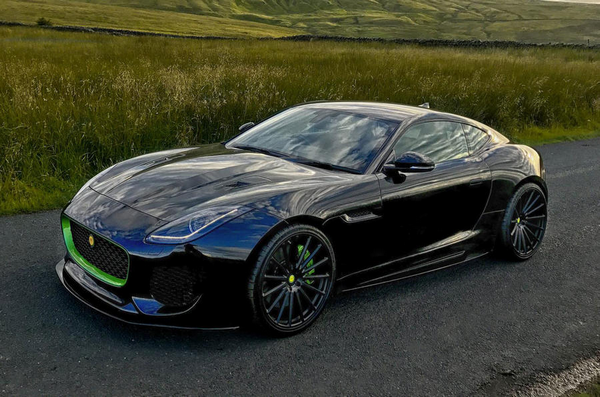 The upcoming F-Pace based SUV will likely attain the same power as the Lister Thunder
>>> Catch up with hottest auto news on Philkotse.com

Know more about Lamborghini

Automobili Lamborghini S.p.A. or simply Lamborghini is an Italian luxury sports carmaker currently owned by the Volkswagen Group through Audi. Its visionary founder, Ferrucio Lamborghini initially opened a business assembling automobiles that are used for farming from military vehicles in 1946. His company was a success producing tractors fitted with two to four-cylinder diesel engines. In 1954, a motor engine with direct injection was added in their lineup. In the 1960s, his venture was one of the biggest manufacturers of agricultural machinery producing 400 vehicles monthly.
Recent posts