Dodge finally gives the Durango a Hemi V8 Hellcat engine
If you're a big fan of Dodge, and the company's penchant for horsepower, then you'll be glad to know that the Dodge Durango now joins the on-sale Dodge Charger, and the Challenger in bearing the SRT Hellcat marque.
That's right, the American car company under FCA North America, has given the new Durango the 6.2-liter Hemi Hellcat V8, which sort of makes it a muscle car for people with families.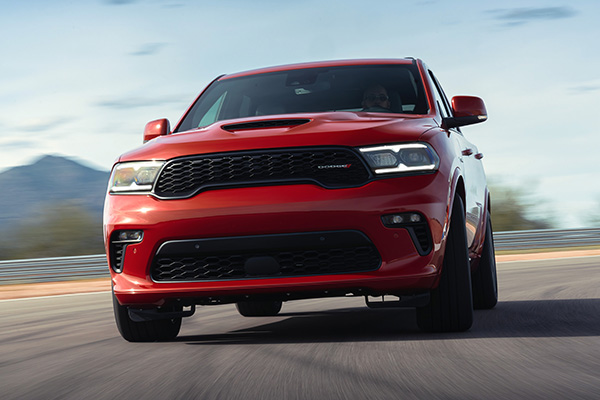 The Durango SRT Hellcat looks great in red but there are a lot of other cool colors
The Dodge Durango SRT Hellcat: Moves mountains
Dubbed as the "most powerful SUV ever," the Dodge Durango SRT Hellcat for the 2021 model year, is propelled by a supercharged 6.2-liter Hemi Hellcat V8 engine.
The said engine churns out 710 horsepower and 874 Nm of torque, with all that power sent to all of its wheels via a TorqueFlite eight-speed automatic. So yes, the Durango SRT Hellcat indeed takes the crown from the Jeep Trackhawk, which makes three horsepower less.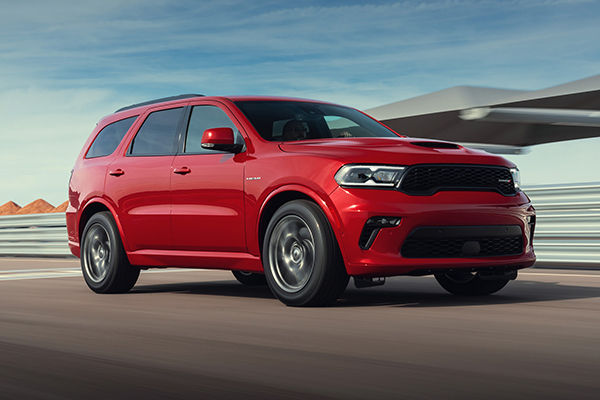 It's front has this aggressive, but subtle look to it that we really like
With that kind of output, Dodge says the Durango SRT Hellcat can tow up to 3,946 kilograms, and it can do a 0 to 100 km/h time of 3.5 seconds, which is incredible for a vehicle of its size and weight.
To handle that power, Dodge also gave the Durango SRT Hellcat a high-tech suspension system, electronic power steering that can be tuned to one's liking, a set of huge Brembo six-piston coupled with equally massive 15-inch rotors for the front, and 13-inch rotors for the rear, and it also has really fun things like launch control, and launch assist.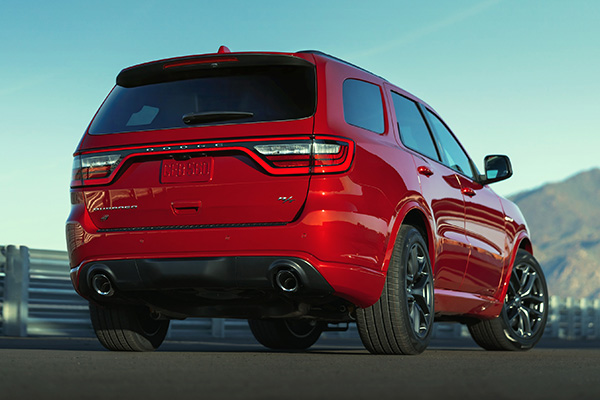 It's a very large vehicle, and with the kind of power it makes, it really needs those Brembos
Inside, the front cabin is very much a driver's cockpit. It's a bit "aggressive" looking, but otherwise, there's also a wealth of convenience and comfort features inside like the new ten-inch touchscreen, ventilated Nappa leather clad seats, wireless charging, among others.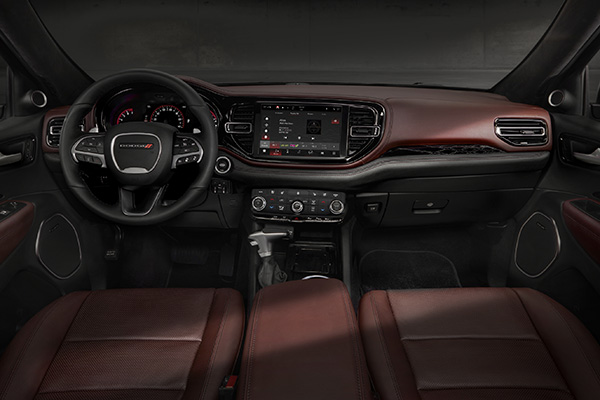 Note how most of the controls including the touchscreen are angled towards the driver
Here in the Philippines, the current available version of the Dodge Durango is the 3.6 GT RWD. It's powerful in its own right, but its V6 engine is definitely more sedate than the Durango SRT Hellcat's Hemi V8.
Do note however that the American company has already introduced the Challenger SRT Hellcat Red Eye here, so it isn't a far off prospect that the Durango SRT Hellcat will come here as well.
Filipinos after all like SUVs, and we reckon that some of you guys out there are also thirsting for a performance oriented SUV like the Durango SRT Hellcat. Do note however, that the Durango SRT Hellcat will only be produced until 2022. If you fancy the brand, here we have some good Dodge Durango 2015 for sale at a very competitive price!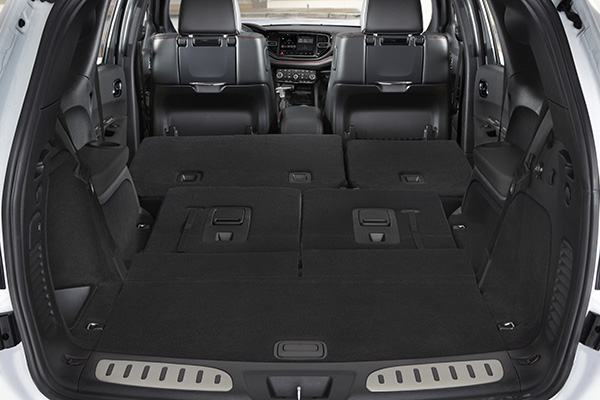 It's got a lot of space too
For more automotive industry news, keep reading here on Philkotse.com.

Know more about Dodge Durango 2022

The Dodge Durango is a premium Sports Utility Vehicle created for individuals who want all the luxury a modern automobile can consistently provide. It features a head-turning, muscled exterior splashed with contemporary details guaranteed to assist your driving needs. Inside, it boasts a spacious and posh interior fully furnished with safety, comfort, and convenience amenities seven passengers will surely adore. City driving or rural cruising is always a pleasant experience courtesy of this versatile SUV. The Dodge Durango Limited and the Dodge Durango Citadel is available in the Philippines. It is offered in Light Brown Stone Pearl, Bright White, True Blue Pearl, Maximum Steel Metallic, Redline Red 2 Coat Pearl, Billet Silver Metallic, Granite Crystal Metallic, Brilliant Black Pearl, Ivory Pearl Tri Coat, Velvet Red Pearl, and Luxury Brown Pearl.
Price available upon request
Explore

Cesar G.B. Miguel
Author