2020 SsangYong Tivoli gets new turbo gasoline, upgraded diesel engines
SsangYong introduces the 2020 Tivoli and it comes with a lot of upgrades.
Introduced by SsangYong Motors in 2015, the Tivoli is the South Korean car company's first new subcompact crossover under the management of Mahindra and Mahindra.
[Premiere] SsangYong Tivoli G1.2T Online Showcase for Europe- Join Us Now!
In its home country, the Tivoli did quite well, selling at around 3,000 units a month. In Europe, SsangYong sold more than 50,000 units in Europe since its launch.
In the U.K., SsangYong recently launched a new version of the Tivoli for the 2020 model year and it comes with a lot of improvements from the exterior styling, engines, and on-board safety and entertainment features.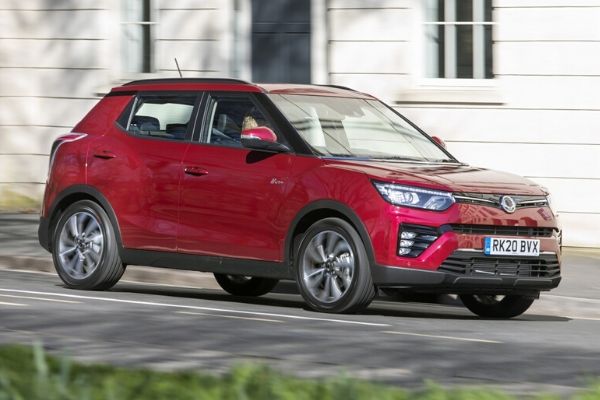 It looks perfect for driving in small city roads
2020 SsangYong Tivoli: The new engines
For the new Tivoli, SsangYong gave it several new engine options: a new 1.2L GDi-T, and the 1.5L GDi-T, both of which are turbocharged gasoline engines, and a 1.6L diesel engine. All of these engines are compliant with the latest Euro 6 emission standards.
The new 1.2L GDi-T gasoline engine is a three-cylinder mill that makes 126 horsepower and 230 Nm of torque. It is paired with a six-speed manual.
With that kind of power from the 1.5 Liter turbo, the Tivoli might be turn out to be a really fun daily driver
The larger 1.5L turbo gasoline engine, which is paired with an automatic is significantly more powerful as it can produce a maximum of 160 horsepower and 280 Nm of torque.
And lastly, the updated 1.6L diesel mill now makes 133 horsepower and 324 Nm. The said diesel is also paired up with an automatic transmission.
>>> Related: SsangYong Philippines price list
2020 SsangYong Tivoli: More on-board tech
The new 2020 SsangYong Tivoli, apart from its powerful lineup of new engines, was also given more on-board tech. The top of the line models now come with a ten-inch high-resolution LCD instrument cluster and an eight-inch Screen Smart Audio System.
The said system has Apple CarPlay, Android Auto, a rear camera, and it can also play many different sound formats from MP3 to FLAC.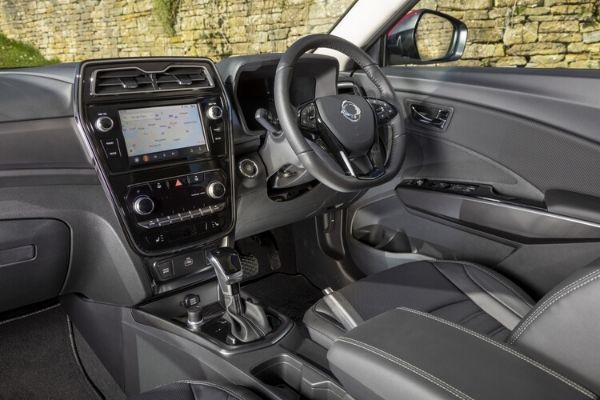 That's a lot of safety tech for a small crossover. But then again, some people will need those
For safety, the new Tivoli is also getting a load of driver-assist tech features like a front collision warning system, lane departure warning, automatic emergency braking, six airbags, safety distance alert, traffic sign recognition, driver attention alert, and a lane-keeping assist.
Will we be getting the all-new 2020 Tivoli?
As of the writing of this news article, there's no word yet as to when the Philippines will be getting the new Tivoli. Note though that the previous version of the Ssangyong Tivoli is available here so a launch of the new model might just be on the horizon.
Don't expect all the engine options launched in the U.K. to be available, though, but we're counting on the diesel mill to replace the current diesel-powered Tivolis here.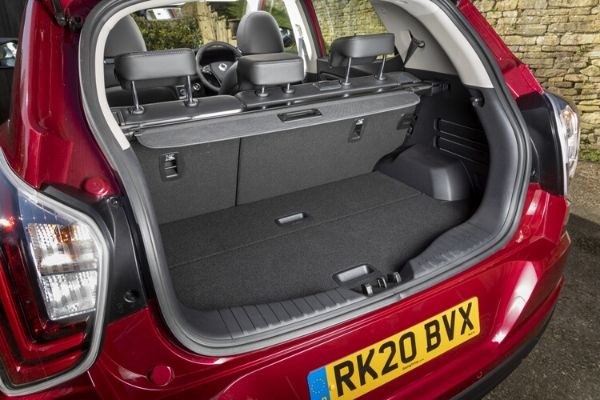 It's got a decently sized boot too
For more automotive news, keep reading here on Philkotse.com.

Author
Cesar learned how to drive a car years before he got his license. Today, he's still looking for that perfect '90s Japanese coupe to drive into the sunset while listening to Crazy Little Love by Nuage. Also has a thing for badass off-road vehicles and weird engine swaps.