Would you consider a Volkswagen pickup truck? 
In the Philippines, the companies that have been participating in the pickup truck wars are Toyota, Mitsubishi, Nissan, Isuzu, Ford, Mazda, and Chevrolet. The last one, of course, has checked itself out of the local truck game just this year.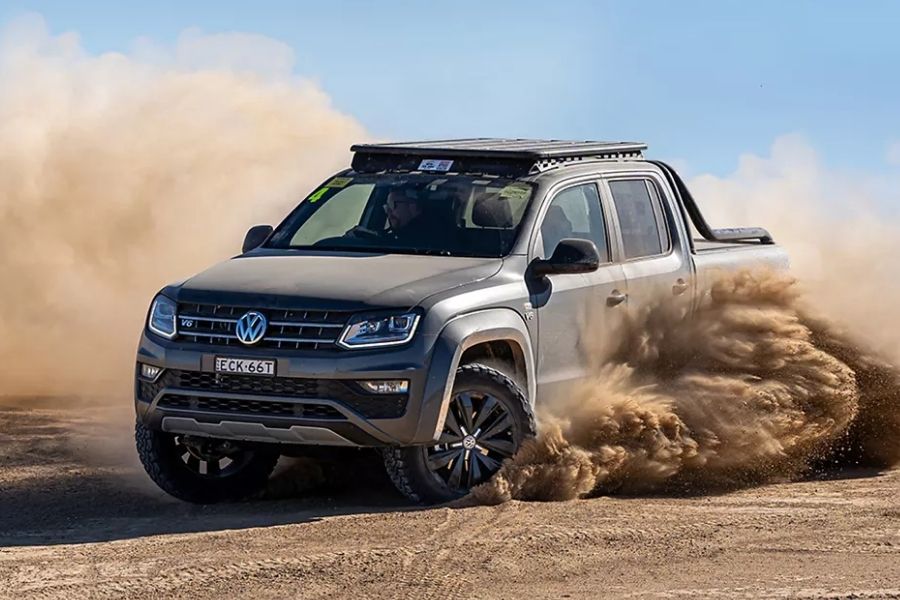 The off-road oriented Amarok W-Series V6
It has been like this for the longest time, and the said brand's trucks are commonly seen on Philippine roads. Also, these are no doubt best-sellers for their respective companies. Their golden geese, if you will. 
According to Autoindustriya though, another brand is itching to enter the Philippine truck market segment sometime in 2023. That brand is Volkswagen, and for those unaware, the German marque already has a midsize pickup truck sold in other markets. 
This VW truck is called the Amarok, and it's available with either a single cab or dual cab body type. It also offers two turbodiesel mill options, namely a 2.0-liter inline-4 or a 3.0-liter V6, apart from a 2.0-liter turbocharged gasoline engine.   
In its most powerful tune, the aforementioned V6 can produce up to 221 horsepower and 500 Nm of torque. Interestingly enough, that's more than a match against the existing 2.8-liter variants of the Toyota Hilux, as well as the Ford Ranger Bi-turbo and Ranger Raptor.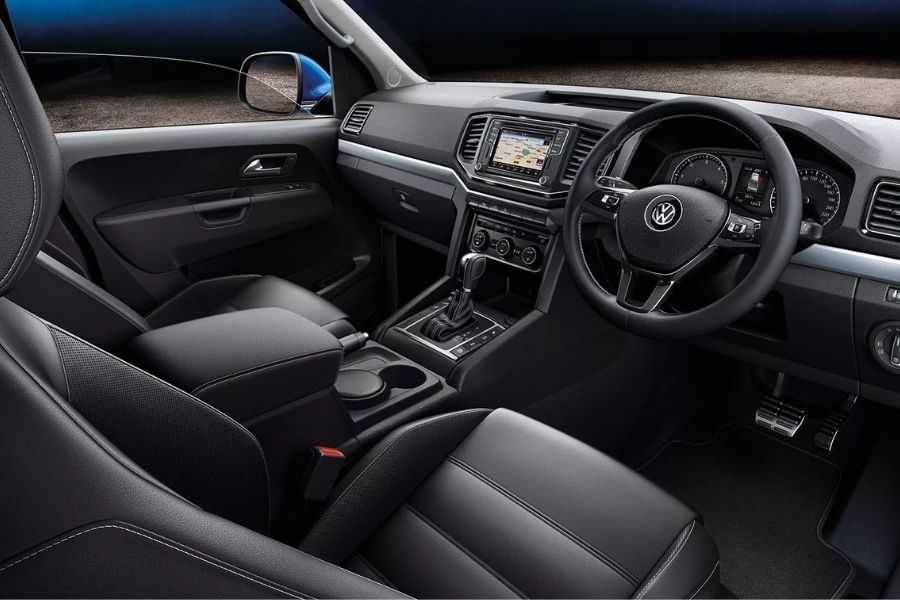 Inside the Australia-spec Amarok. Note that this VW truck can either come with a six-speed manual, or 8-speed automatic tranny
Do note though that the current global Amarok is an aging model. It was initially released way back in 2010, and it is due to be replaced by a next-generation version soon. To this end, there are already concept pictures for the upcoming 2022 model, so it's still quite far from actual production. Also, the next-gen Amarok will be sharing its platform with the Ranger.
Another important point to consider is that the Amarok models sold today are made in Argentina and Algeria. As such, the report also says that if Volkswagen Philippines wants to bring in the Amarok, then it is highly likely that it will be sourced from either Thailand or China.  
Despite Thailand being a "truck country" though, Volkswagen doesn't have a manufacturing facility in the Land of Smiles. As such, speculation abounds that SAIC-Volkswagen, which is where VW Philippines sources its models, might pick up production instead.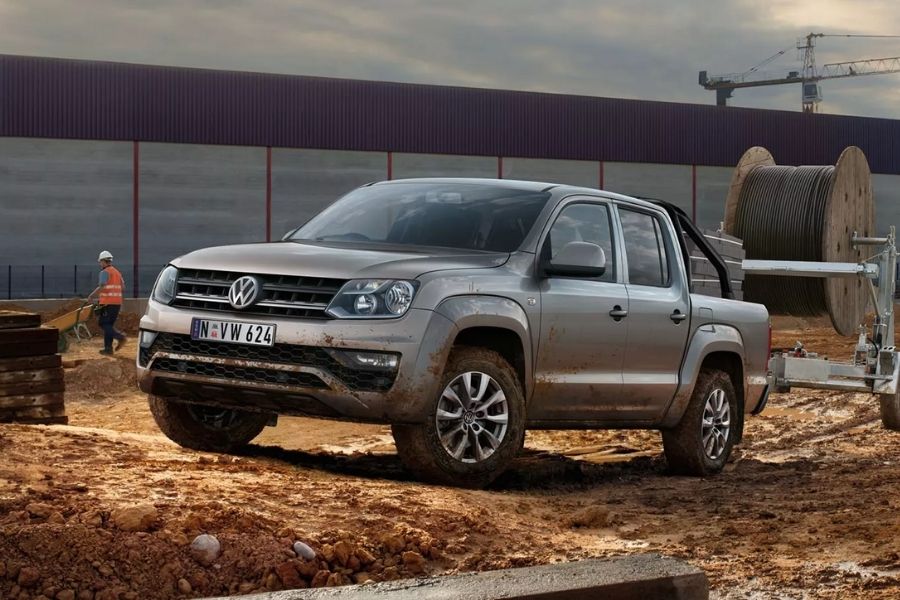 The Australia-spec Amarok V6 Highline  
As mentioned though, the next-gen Amarok, which will be using the Ford Ranger platform, might also be built in Thailand in the future as Ford operates manufacturing facilities in the said country.
As with most reports like these, take everything here with a healthy dose of skepticism. Volkswagen Philippines itself has yet to release an official statement on this, so we'll just have to wait for more news. And for that, keep it here on Philkotse.com. 
Know more about Volkswagen

Volkswagen Philippines' current lineup includes a range of sedans to crossovers. More popular models in the market right now are the VW Santana, Lavida, Lamando, Tiguan, and the recently launched Santana GTS. Find the latest Volkswagen Philippines updates and special promotions on Philkotse.com. Learn more about your preferred car brands and models through in-depth reviews, prices, and specifications that you can find here. find out which will best suit your lifestyle.

Cesar G.B. Miguel
Author
Recent posts