The goal is to present information in a way that does not distract the driver. 
Volvo continues to incrementally unwrap the features on its upcoming EX90 electric SUV, the latest of which will be a pair of digital screens inside the cabin to better convey information to drivers.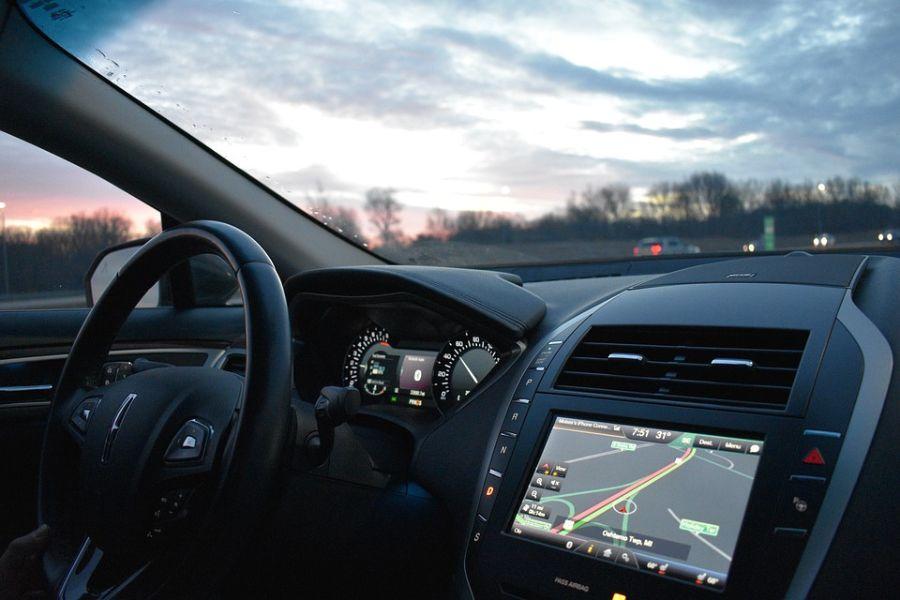 Conventional in-car tech could prove disorienting for many drivers
"It's all about providing you with the right information at the right time. We want your driving experience to be focused, simple, and safe," says Volvo Cars head of UX Thomas Stovicek. 
Volvo recognizes that the technological gadgetry on modern cars can be overwhelming for many users, as navigating through the various functions potentially distracts from the driver's primary responsibility of keeping eyes on the road. The automaker wants to address this dilemma on the new EX90 by using two screens to share information delivery.
The main display located at the center of the dashboard gives users access to standard vehicle controls apart from phone, multimedia, and navigation features. A special contextual bar on the interface will suggest the most logical action for a given situation, depending on whether the vehicle is parked or moving, or if the driver is in a phone call.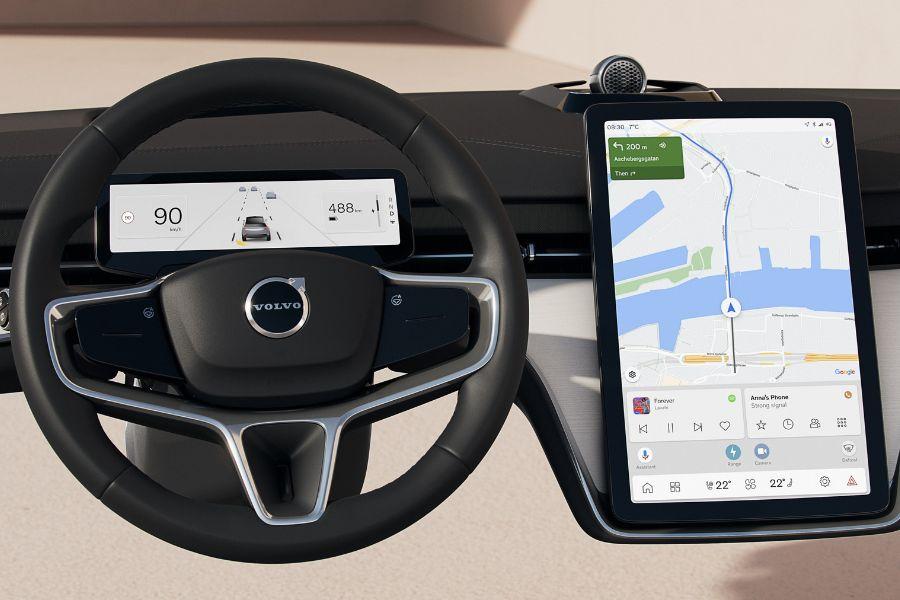 The bigger screen on the EX90 will handle communications, entertainment, and navigation
More driver-focused information such as current speed, range info, and directions will be handled by a smaller screen situated behind the steering wheel. 
By combining the vehicle's interior and exterior sensors with in-house software and computing power, Volvo says that the EX90 will be able to read every situation and present information to the driver based on that input. For instance, a 360-degree view allows the car to better react to its surroundings even with assisted driving turned off.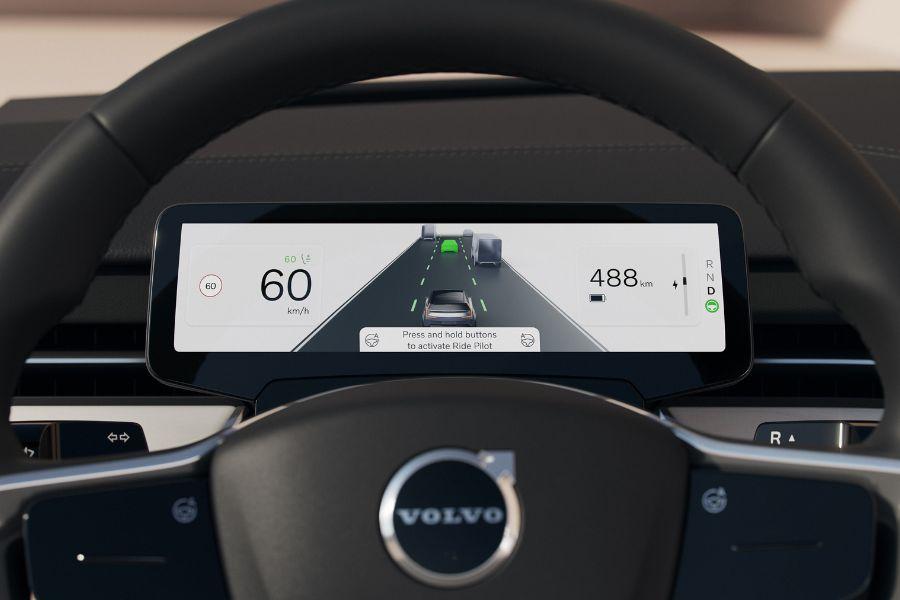 A smaller, more driver-centric screen will keep users focused on vehicle operation
According to the automaker, this will make the vehicle better equipped to transition between manual, assisted, and fully autonomous driving.      
"Since the car also understands its surroundings and you better than ever before, we can create an even safer situation by reducing mode confusion, distraction, and information overload," Stovicek adds.
         
See more upcoming automotive innovations at Philkotse.com. 

Know more about Volvo

Joseph Paolo Estabillo
Author