It's a preview of the company's first all-electric SUV. 
Electric vehicles (EVs) have come a long way from their awkward proportions, now boasting more elegant and flowing designs. However, Volvo believes that there is still plenty of potential as far as looks are concerned, and this is reflected on the company's latest work, the Concept Recharge. 
Volvo Concept Recharge
The Swedish carmaker regards the Concept Recharge as the shape of things to come for the next generation of its all-electric lineup, specifically a preview of its upcoming SUV built on a fresh electric-only platform.  
"Our Concept Recharge represents a manifesto for the all-electric future of Volvo Cars, as well as a new type of vehicle," said Volvo Cars Head of Design Robin Page. "It displays new and modern proportions that go hand in hand with increased versatility and shows what technology can enable in terms of design."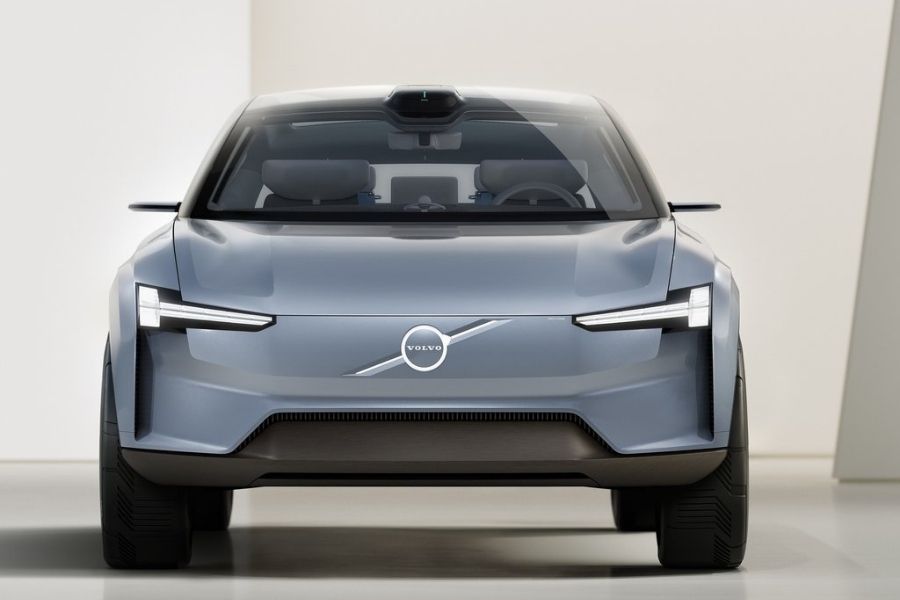 The sleek fascia suggests high technology at a glance 
Outside, Volvo's "less but better" design language is evident in the conventional grille being replaced with a shield-like structure, flanked by a new iteration of the brand's Thor's Hammer headlamp design. The newest HD technology powers the graphical elements that open at night to reveal the main lamp units. 

Prominent side skirts jut out from under the doors, while the high beltline is accentuated by a large protruding crease extending from the headlamps to the rear quarters. Slim signature LED lamps flank the rear window, with wings that extend at higher cruising speeds to enhance aerodynamics.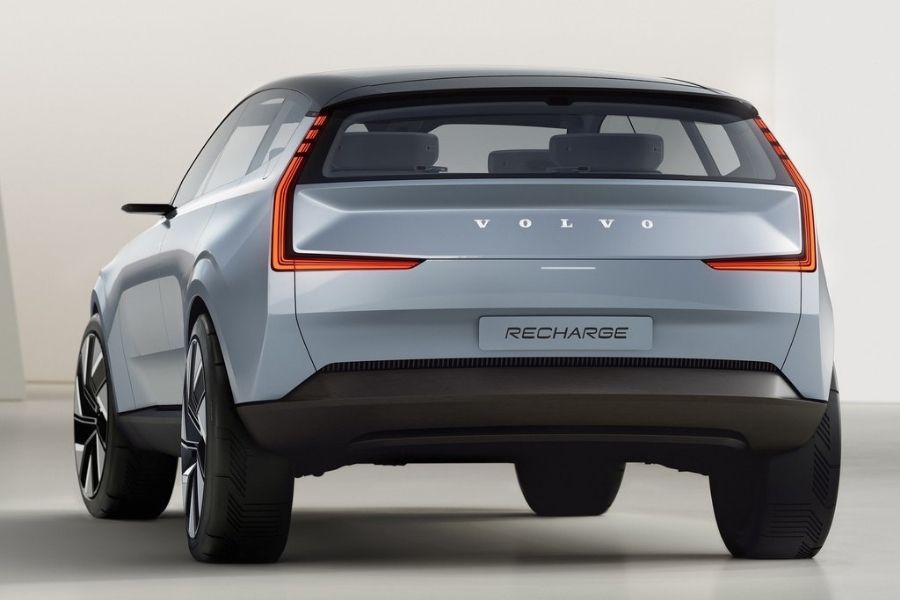 That rear window looks like a potential blind spot
Interior space greatly benefits from the new platform, with a full battery pack mounted underneath the flat floor. This has enabled designers to increase the wheelbase as well as the size of the wheels themselves. A large storage area can be found on the front row, while the cabin surrounds up to four occupants in natural and sustainable materials.
The dashboard showcases a massive 15-inch vertical touchscreen, the centerpiece of Volvo's next-generation connected infotainment system. Page describes the Concept Recharge's interior as something akin to a Scandinavian living room, with technology playing a starring role in making the cabin look like a work of art.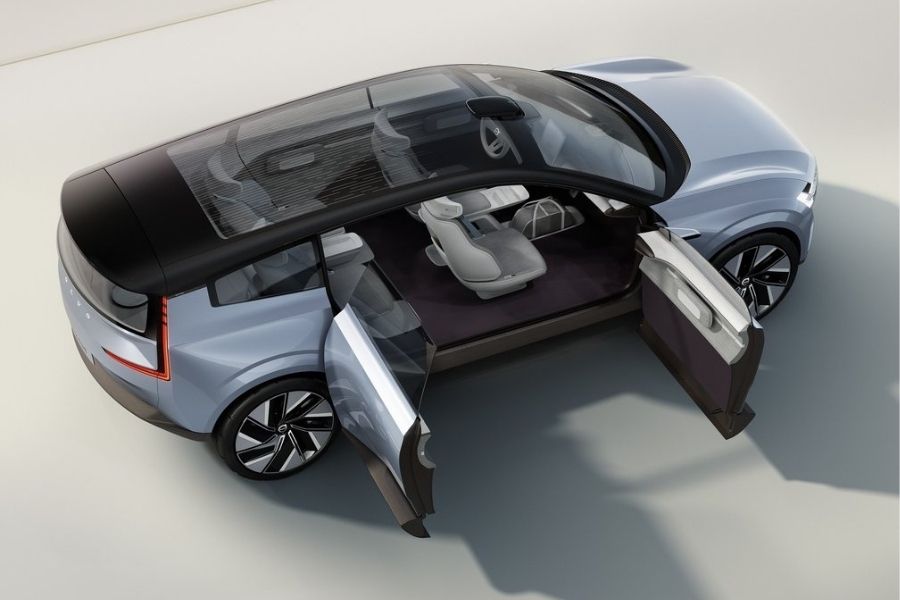 Suicide doors do away with the B-pillar to enhance space for ingress and egress
Regarding safety, the Concept Recharge is equipped with a roof-mounted Light Detection And Ranging (LiDAR) sensor built by technology company Luminar. Volvo says this forms a critical part of its autonomous driving technology.

"With the Concept Recharge, we continue the rich roots of Volvo's design DNA in a modern and fresh way as we move into our all-electric future," says Page. "It represents everything we believe customers expect from a pure electric Volvo and we're excited to take this philosophy into our next generation of cars."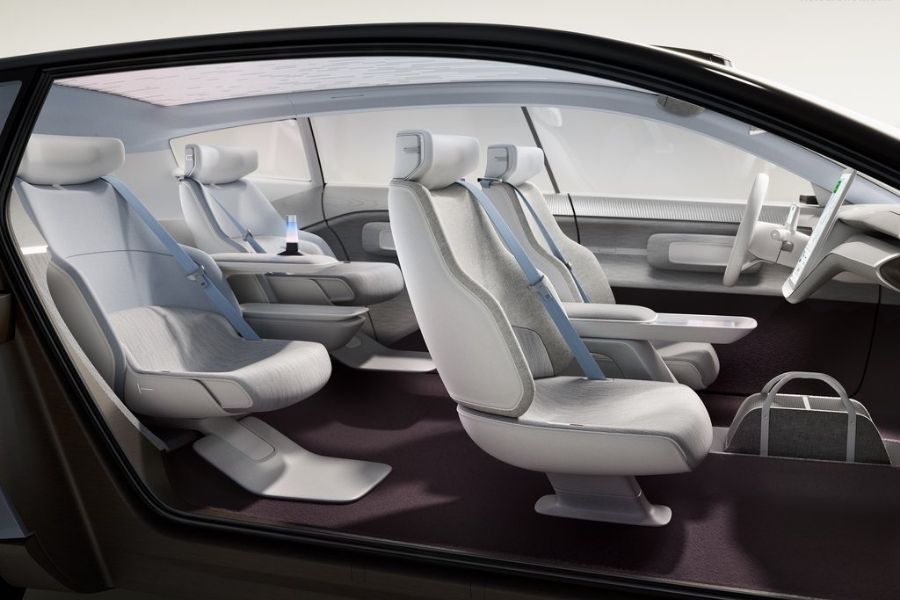 The interior looks like a living room on wheels
Are you looking forward to seeing the Concept Recharge's design elements on future Volvo models?
We give you glimpses of what the vehicles of tomorrow could look like at Philkotse.com.  

Know more about Volvo

Joseph Paolo Estabillo
Author