Over 21 million units are produced in its lifetime.
Needless to say, the Volkswagen Beetle is a well-known car in the automotive scene around the world. There are many reputable factors that contribute to its global success such as its timeless design, easy to maintain powertrain, and more.
The first Volkswagen Beetle, or Type 1, was introduced in 1938 but the first Civilian Series was introduced just after Christmas in 1945 after the end of World War II. The Type 1 was intended to be used by the British Military Government as a transportation vehicle for their tasks within their occupation zone.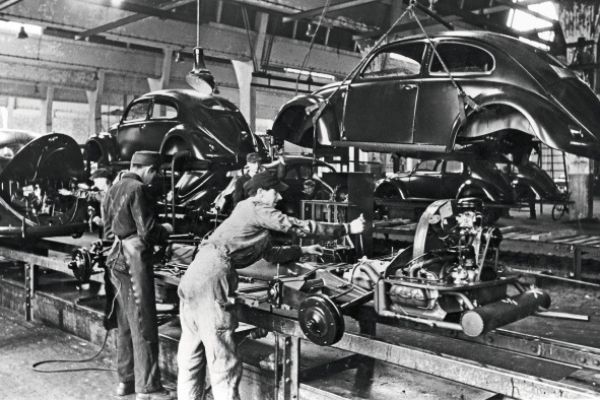 It was on December 27, 1945 when the first VW Beetle Civilian Series was produced
The production of the Type 1 was difficult at that time due to material shortages, as well as lack of personnel. Despite the shortages, there are about 1,000 VW Beetles units produced every month for its first two years of production. And in 1947, the trustees responsible for the production of the Type 1 established a sales and after-sales service system and began exporting it.
It was in 1949 that the Type 1 trustees have seen the growth of the Volkswagen sedan. In fact, the Type 1 is considered as a symbol of the German "Economic Miracle" especially after the destruction brought by the infamous World War II.
>>> Related: Say goodbye to the iconic Volkswagen Beetle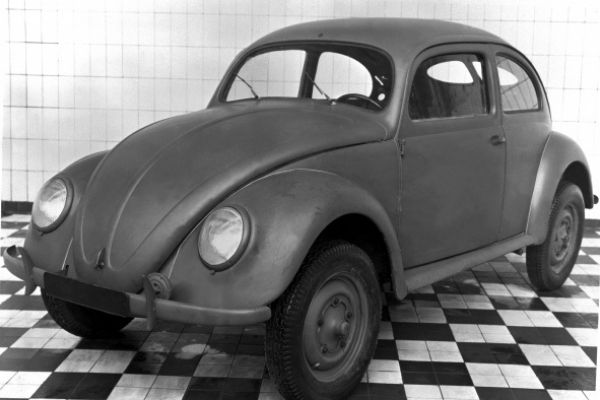 Germany's 'Economic Miracle'
The production of the Volkswagen Beetle was discontinued in 2003 after a continuous decline in sales. Volkswagen managed to only sell 30,000 Type 1 units by 2003, a massive drop from the peak 1.3-million sold units in 1971.
Overall, there are a total of 21,529,464 vehicles VW Beetles produced, including 15.8-million in its homeland Germany. This makes the VW Beetle the second most sold vehicle of all time with the Toyota Corolla up at the top. The VW Beetle's timeless design and reputable history will always be remembered in the following years to come.
Here at Philkotse.com, we value your interest in the automotive industry. Visit our website to find out more.
Know more about Volkswagen Beetle

The Volkswagen Beetle is one of the most iconic vehicles that transcended generations and influenced an entire industry throughout the past decades. At 81 years in production, it is the longest-running and most manufactured vehicle of a single platform ever created. It broke records with more than 21.5 million units sold worldwide among its three-generation models. Known as the People's Car, the bug stood the test of time and will always remain a classic icon. Offered locally is the 21st Century Beetle which was revamped by Volkswagen Philippines as the Beetle Club Edition. It is powered by a 1.4-liter, twin-cam, 16-valve TSI inline-4 gasoline engine paired with a DSG dual-clutch gearbox.

Rex Sanchez
Author