Motorists have one more week to have their vehicle registrations renewed.
Quarantine restrictions on account of the COVID-19 pandemic have made opportunities limited for people to go about what would otherwise be routine transactions, and one of those is having their vehicle registrations renewed.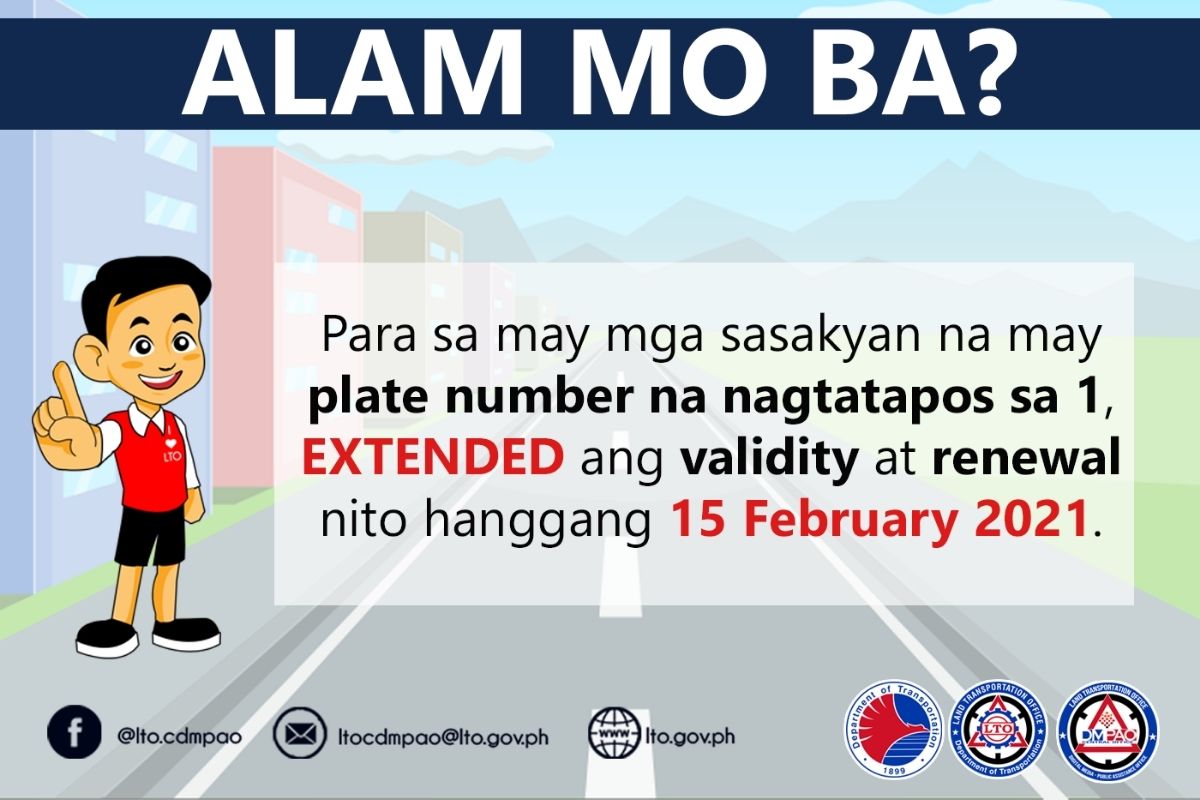 First it was the plates ending in 1 that were granted extensions
Fortunately, the Land Transportation Office (LTO) is allowing an extension on the validity of license plates whose registrations are set to expire soon. This applies to plate numbers ending in 1 and 2, with a one-week grace period tacked on to their original expiration dates.
No reason was given for the extension of the registration validity, although it follows similar moves by the agency in the past after community quarantines were first implemented.
This is likely to avoid crowds at LTO satellite offices, emission testing centers, and private motor vehicle inspection centers (PMVICs), which are part of facilities that are required to observe minimum public health standards.
>>> Related: Car registration renewal in the Philippines: Everything you should know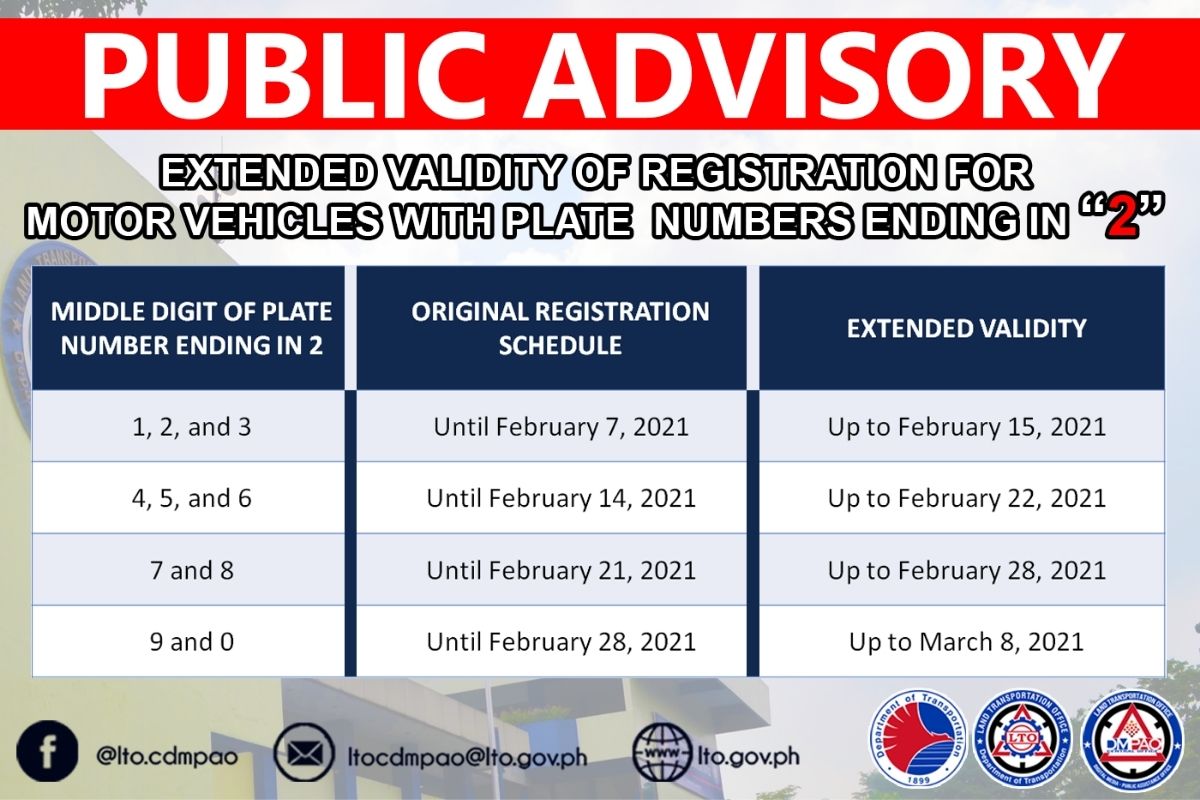 Now even plates ending 2 have been given a grace period
Speaking of PMVICs, these will be part of the new Motor Vehicle Inspection Service (MVIS) in jurisdictions that already have one in operation. At least 60 items on your vehicle will be tested to check for roadworthiness and compliance with accepted standards.
Passing the inspection is a must for registration renewal, and even if a single component fails to function as required, the vehicle gets a failing mark. You'll need to have the issue fixed at the car's dealership or any repair center of your choice, and then submit your vehicle to a re-test.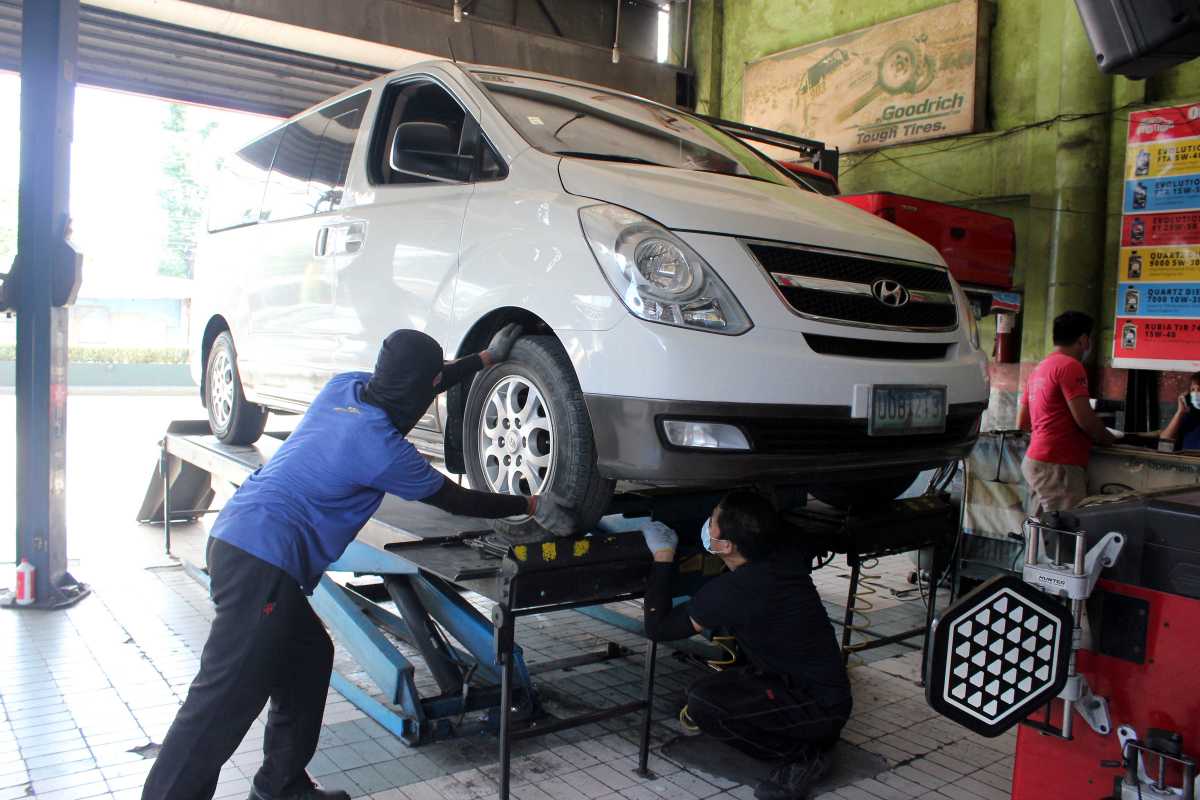 Cars submitted for inspection prior to registration renewal should be in tip-top shape
At Php 1,800, the testing fee isn't exactly chump change, so you'll need to make sure that everything on your car works as it should prior to bringing it to a testing center. For those living in areas that don't have a PMVIC yet, only the standard emissions test will be required in the meantime.
We continue to extend traffic updates for your benefit at Philkotse.com.

Joseph Paolo Estabillo
Author