Toyota Yaris Cross 2018 unveiled with exciting crossover transformation
An extra ride height, rugged looking and what else?
It's a matter of fact that the crossover segment has been gaining increasing demand from customers in the recent years. So that's the reason why there are more and more automakers trying to expand their crossover lineup so as to better respond to the market's call for crossover vehicles.
Most recently, Toyota has become the newest manufacturer to join the trend with its introduction of the Toyota Yaris Cross 2018.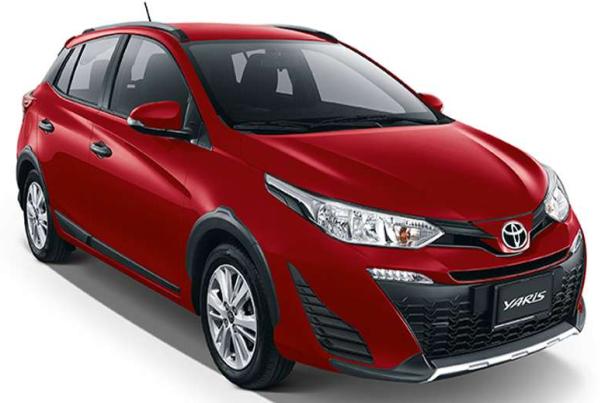 The Yaris Cross has received extra ground clearance and features a sportier look
The "Crossover" moniker itselft has given us some hints of how the new Yaris variant will look like. In order to deserve its name, the Yaris Cross has been added with extra ground clearance and features a more rugged appearance. In detail, the vehicle is highlighted by a number of distinctive trimmings such as:
Unpainted fender flares in black
Bumper corners decorated with more black trims
Unique-looking alloy wheels
A skid plate on the front apron
Roof rails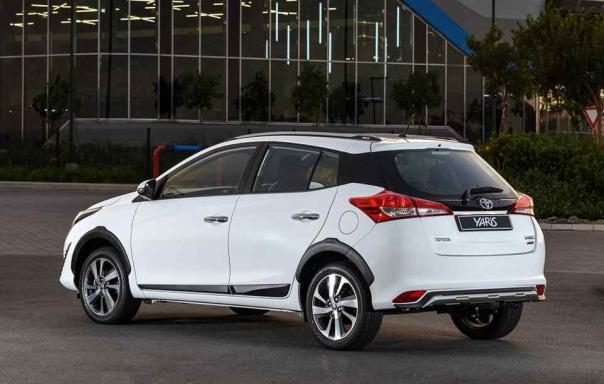 A new distinctive set of alloy wheels is also equipped for the Toyota Yaris Cross
>>> Related post: Toyota Yaris 2018 receives mid-cycle refresh in the Philippines
While the transformation up front is significant, the cabin of the Toyota Yaris Cross 2018 remains mostly unchanged and is based on the same platform as the standard Yaris. Particularly, the new Yaris Cross features the same dashboard, centre stack and instrument design. Other features include stability control, seven airbags and steering wheel with audio controls. The only interior update spotted are the leather-trimmed seats with red stitching which can be also found in top-spec models.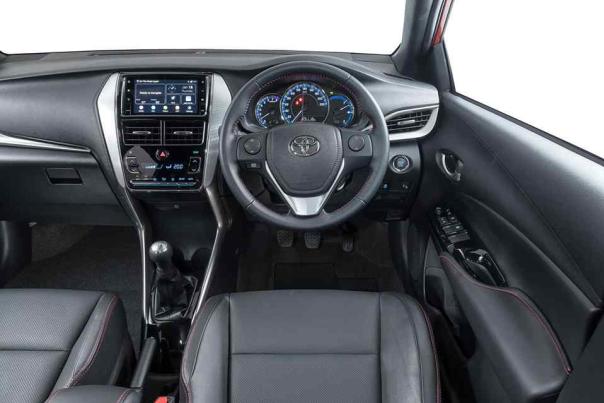 Inside, the new Cross variant mostly stays unchanged except for the leather-trimmed seats
The engine is said to be equipped with the similar unit found in many Toyota B-segment vehicles. The Toyota Yaris Cross 2018 is driven by a Dual VVT-I 1.5L four-cylinder engine producing 140 Nm of torque and 105 PS. Power is transferred to the road via a 5-Speed manual transmission or an optional CVT. All-wheel drive is not offered, whereas front-wheel drive comes in as the only option.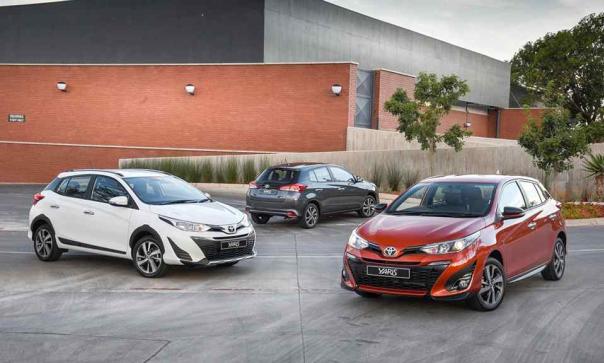 It is still unclear if the Yaris Cross 2018 will arrive to the Asia-Pacific market
A the moment, we have yet to know if the Yaris Cross will go on sale in the Asia-Pacific anytime soon. Philkotse.com will keep you updated with latest announcement from Toyota. Stay tuned!
>>> Catch up with latest crossover concepts in the world:
Recent Posts