It could be offered with hybrid powertrain.
According to a recent interview between Autoguide and Toyota' North American group Vice President and General Manager Mr. Jack Hollis, there is a high possibility that the Toyota FT-AC crossover concept (Future Toyota Adventure Concept) could eventually go into production soon.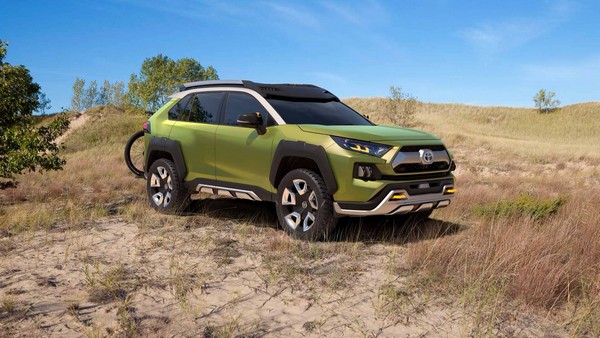 The FT-AC has recently been disclosed by Toyota to see production soon
In his statement, Hollis recalled how the FJ Cruiser concept had received positive feedback from customers, which led to Toyota's decision to get it into actual production two years later. And now, with the case of FT-AC crossover concept, he hinted: "I would put FT-AC in a similar boat." The FT-AC off-road concept was first revealed at last year's Los Angeles auto show and quickly drew the crowd in with its eye-catching appearance of a rugged off-road vehicle.
>>> See more: Behold Toyota FT-AC concept at Los Angeles Auto Show
Toyota FT-AC Concept - 2017 Los Angeles Auto Show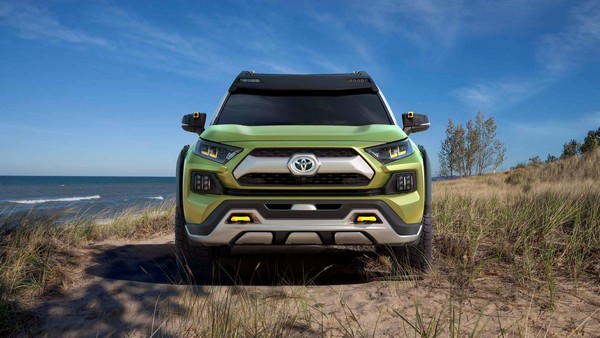 The vehicle owns particularly wild and aggressive front and rear fascias
It is difficult to tell how close the production model would resemble the initial concept. Speaking of the exterior design, while the rough-looking 20-inch plastic cladding and the skid plates are expected to be retained, the wild and aggressive front and rear fascias might be toned down a little so as to suit the taste of a larger number of audiences yet still ensure its mainstream appearance of an off-roader.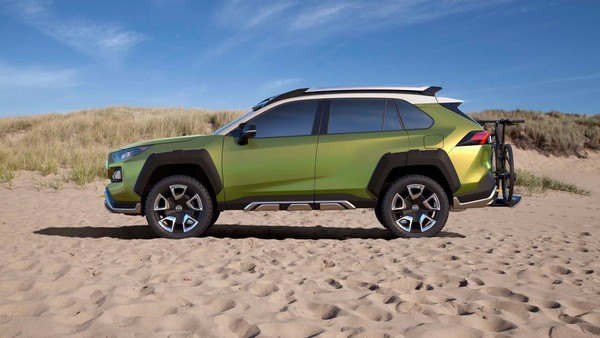 Some features might feel difficult to be materialized
However, some interesting innovations found in the concept vehicle might feel unrealistic and would be unable to make it into production. For instance:
The LED roof rack which can work as camera flash;
The cameras built into the side mirrors which can take photos and video;
The infrared cameras and the fog lamps which is said to be used as flashlights.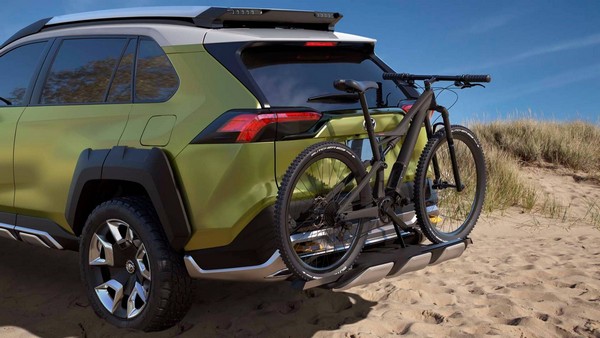 The concept crossover features retractable bike rack
In terms of powertrain, although the Japanese car maker has previously disclosed that the Toyota FT-AC crossover concept would be driven by a gasoline engine with torque-vectoring AWD system with 4-wheel lock functionality, there is still possibility that a next-gen hybrid version would be also available.
As the demand for crossovers has been on the rise in the recent years, it is definitely a smart move of Toyota to materialize the FT-AC concept. In the Philippine market, where car enthusiasts always seem to have special affection for SUVs and large-sized vehicles, the FT-AC will surely be greatly welcomed if it is to arrive to our shores. Who would refuse to experience a cool off-roader which comes with uniquely-designed cameras and lighting features?
So, what is your opinion?
>>> Click here to admire more car concepts from all over the world

Recent posts