Toyota Motor North America has hired Volkswagen of America Marketing Executive - Vinay Shahani, who helped Volkswagen in the wake of the automaker's emissions scandal, as its new Vice President.
The move will be effective June 5.
Volkswagen offcially confirmed Shahani's resignation. In addition, Volkswagen Senior Director of Marketing transformation, Strategy, and Communications, Gregory Tebbutt, will temporarily oversee the marketing team until a successor for Vinay is identified, the woman added.
Shahani, 43 years old, who was the Senior Vice President of Marketing for
Volkswagen
of America, was a dealer-friendly voice at the company, helped the company navigate through a diesel emissions scandal that has rocked the automaker since September 2015. At the same time, he was awarded Rising Star by Automotive News.
>>> Honda Cars Philippines also welcomed a new President from April 2017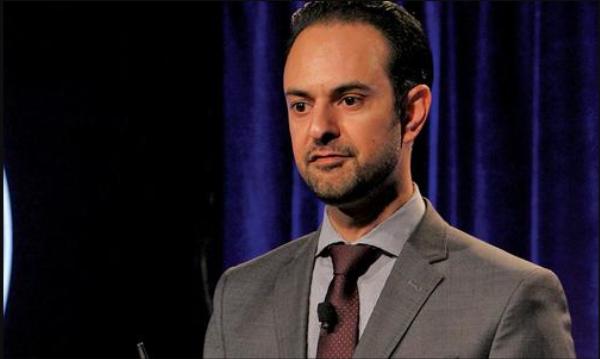 Before leaving for Toyota Motor North America, Mr. Shahani was the Senior Vice President of Marketing for Volkswagen of America
Shahani started working for VW in November 2013 after he has held various management positions in marketing, sales and manufacturing for almost ten years at Nissan North America.
Shahani would be responsible for leading media strategy, digital and social media, vehicle incentive strategy, auto shows and other consumer events throughout the U.S,
Toyota
stated. He will report to the group Vice President of Toyota Division Marketing, Ed Laukes.
>>> View more: Volkswagen PH to introduce its new 2017 Jetta
After the diesel emissions scandal, Shahani told his team to focus on moving forward. "Things are definitely difficult for the VW brand," he said in a statement at the Automotive News New York Marketing Seminar in September. "There's one thing my entire team is focused on, which is to keep the business moving. That's really the glue that held my team together. We had a lot of work to do to move products that were already for sale."  
Volkswagen Earns Its Wings in Its Fifth Consecutive Super Bowl Ad
During Shahani's stint at Volkswagen, he always listened to dealer input. The brand had been using one website vendor for many years and Shahani heard from dealers that they wanted a choice of website vendors. That is the reason why the company eventually put a competitive model in place to give dealerships a bigger menu of website providers.
Shahani told last fall: "We've done it in a way where we have an integrated data flow, so we can view what's happening from a marketing campaign at Tier 1 and see what the effect is at the Tier 3 level."
>>> Ever heard of Volkswagen's plan to produce 19 new SUVs by 2020?
Know more about Volkswagen

Volkswagen 2023 Philippines' current lineup includes a range of sedans to crossovers. More popular models in the market right now are the VW Santana, Lavida, Lamando, Tiguan, and the recently launched Santana GTS. Find the latest Volkswagen Philippines updates and special promotions on Philkotse.com. Learn more about your preferred car brands and models through in-depth reviews, prices, and specifications that you can find here. find out which will best suit your lifestyle.