Roev offers conversion packages for both 4x2 and 4x4 variants. 
Electrification is casting doubt on the fate of ladder-frame vehicles that typically rely on diesel power such as the Toyota Hilux and Ford Everest. But there's hope that the two pickups can adapt to change, especially in Australia where they are very popular.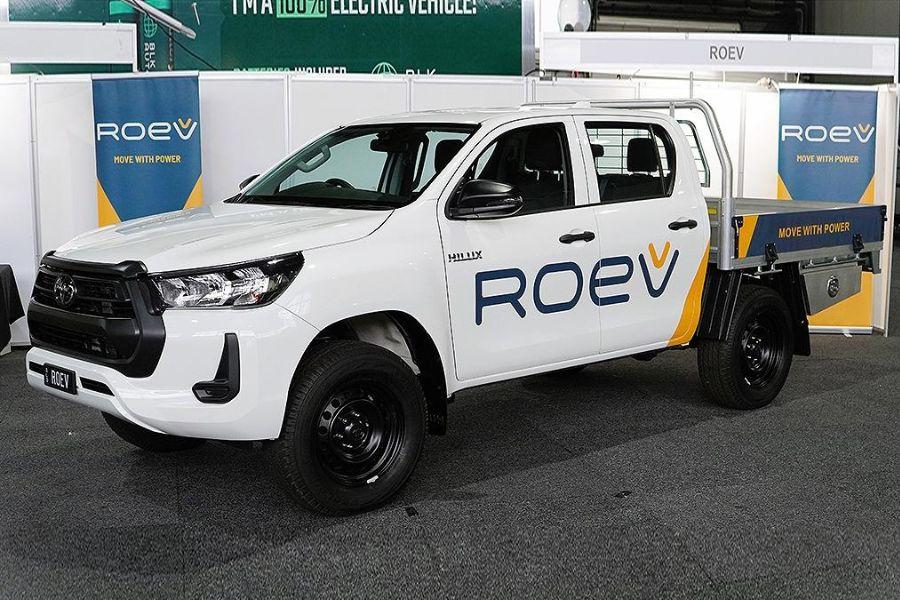 Tech startup Roev offers to convert Australia's popular pickup models into electric units  
One start-up Down Under, Roev, has figured out a way to transform the two models into battery electric versions under its EV Fleet Program. "Australia is hungry for hardworking, reliable dual cab utes. And Australians have spoken, let's move to climate aware EVs," the company said. 
While it sounds like a tall order from a tech perspective, Roev has the credentials to back it up. CEO and co-founder Noah Wasmer formerly worked for tech companies Apple, Atlassian, and VMware, while co-founder and Chief Technology Officer Paul Slade also came from Atlassian. Head of strategy Lynnard Cucksey came from former Australian automaker Holden.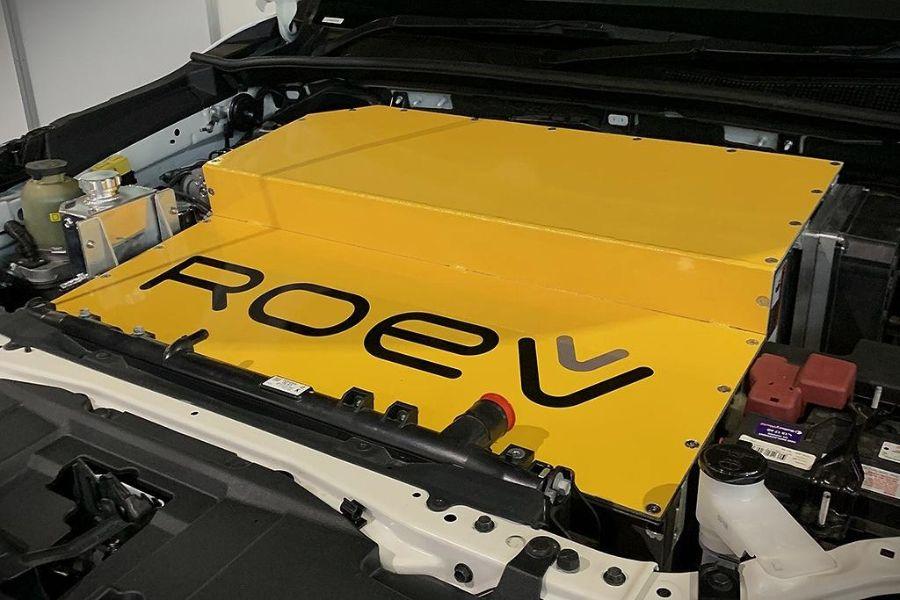 The standard gearbox on 4x2 units will be replaced by a reduction gear, while 4x4 pickups retain their transfer case
Customers will have a choice of two configurations, starting with a 64-kWh Standard Pack that brings 240 kilometers on a single charge, and a bigger 96-kWh Extended Pack that yields up to 360 kilometers. Roev is still finalizing details such as power, torque, and towing figures. 
Even more impressive is that the retrofit conversions will also feature vehicle-to-load (V2L) capability, meaning they can serve as generators or emergency power sources when necessary. The units will come with 240-volt powerpoints for plugging in external equipment, accompanied by an 11-kilowatt onboard AC charger. Maximum charging speeds via Combined Charging System (CCS) on DC power is 80 kilowatts.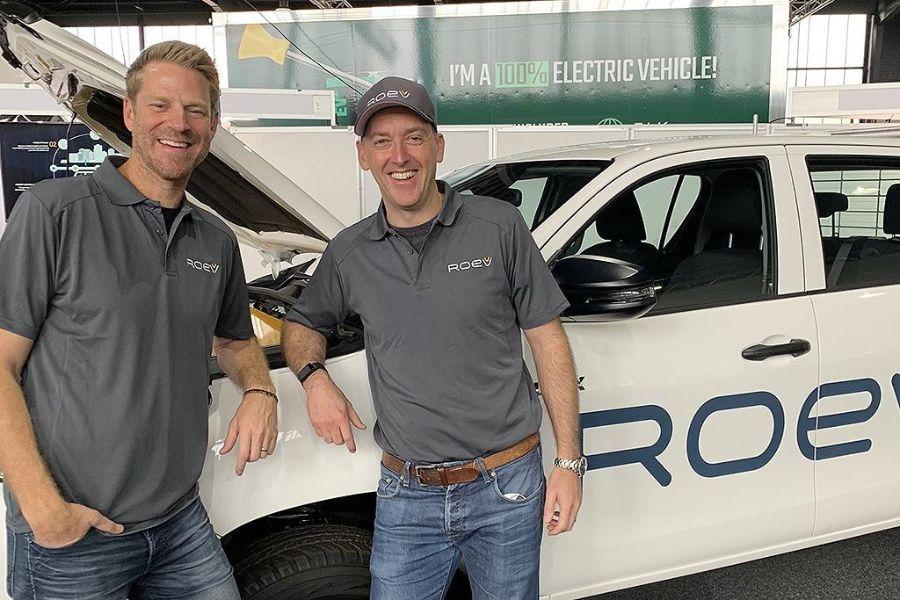 Roev is banking on its founders' tech backgrounds to get the program going 
Roev offers the conversion on both 4x2 and 4x4 variants of the Hilux and Ranger, from the 2016 model year onwards. The company has committed to converting 1,000 pickups in the program's first 12 months, with first reservations opening this December. 

Proposed pricing for converting compatible pickup units ranges from $47,990 (over Php 2.7 million) to $57,990 (Php 3.28 million). These do not include the price of the pickup itself, as Roev assumes that customers will be bringing their own units in for conversion.   

See how the auto industry makes the switch to sustainability at Philkotse.com.  


Joseph Paolo Estabillo
Author