Update now and try it out.
Toyota Motor Corporation unveiled the new second-generation 86 earlier this year which now bears the GR (Gazoo Racing) nameplate. Despite being a newcomer in the auto scene, Gran Turismo Sport managed to already add the 2021 Toyota GR86 on the racing simulation video game's 1.66 Update that was released last July 8.
The 2021 Toyota GR86 on Gran Turismo Sport
The Toyota GR86 was the first to be inducted by Polyphony Digital, the developer of Gran Turismo Sport, into the race game despite being launched later than its Subaru counterpart, the second-generation BRZ. Now that the Japanese 2-door sports car is officially included, it now joins other GR models including the GR Supra and GR Yaris in the GT Sports Universe.
Polyphony Digital carefully developed the design of the second-generation model in the virtual racing world to look exactly like the one in real life. Even the interior exceptionally looks realistic with details such as the GR logo on the bottom of the steering wheel, red cabin stitching and trims, instrument gauge cluster, and more.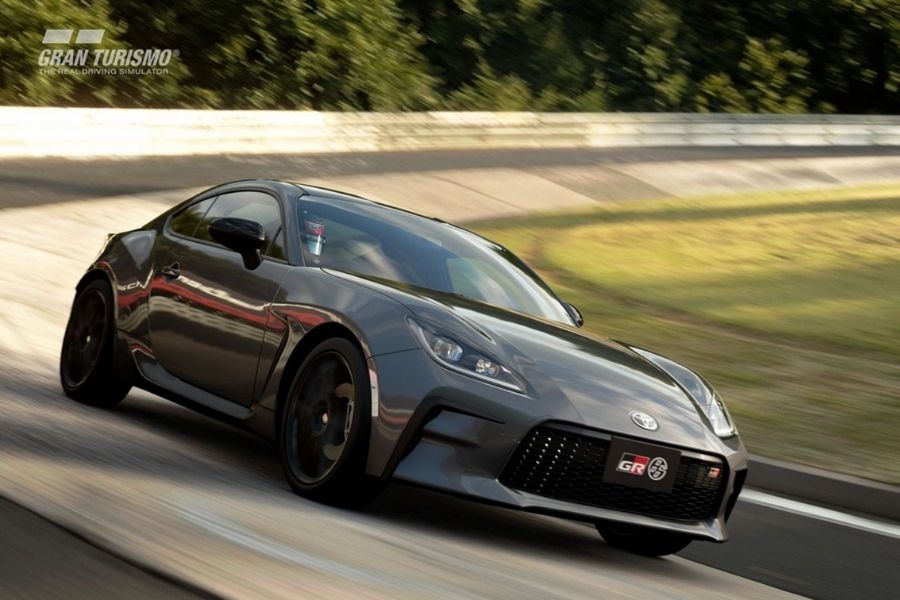 2021 Toyota GR86
Powering the new second-generation GR86 is a 2.4-liter naturally-aspirated gasoline boxer engine that is capable of generating 232 hp and 249 Nm of torque. It sends power from its front-engine layout to the rear wheels through either a 6-speed manual or 6-speed automatic transmission.
Here in the country, Toyota Motor Philippines (TMP) supports the Gran Turismo franchise with its e-Motorsport series called the 2021 Toyota Gazoo Racing GT Cup. It is being held virtually due to the COVID-19 pandemic and is now in the National Rounds, equivalent to the champion round.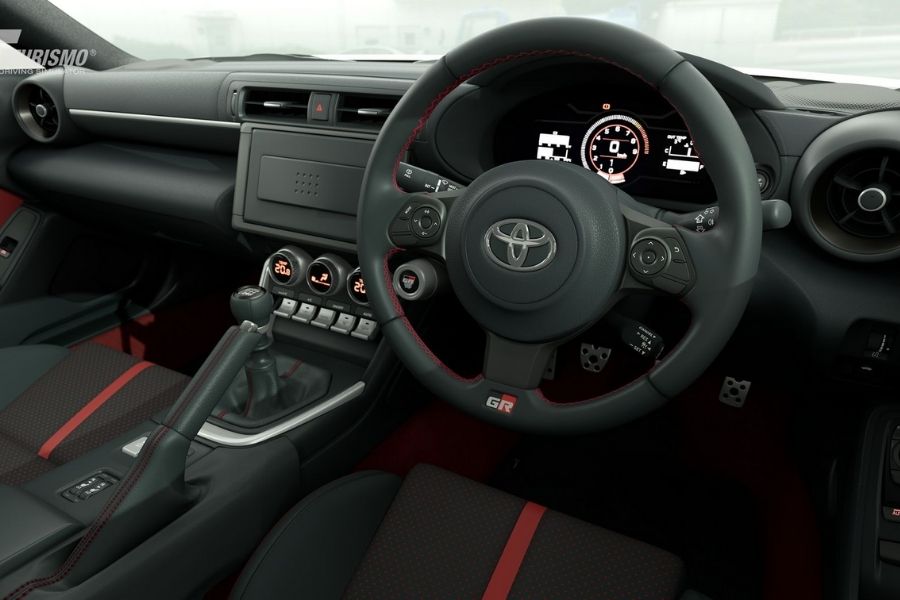 Interior of the 2021 Toyota GR86 in-game
Who knows, maybe the next Toyota Gazoo Racing GT Cup will include the new Toyota GR86 as the main race car. Or maybe TMP will be using the long-anticipated new installment of the Gran Turismo franchise next year. The Gran Turismo 7 is slated to be released sometime in 2022 available on both the PlayStation 4 and PlayStation 5 platforms.
Visit Philkotse.com for more automotive news.
Know more about Toyota 86 2021

The Toyota 86, or GT 86 in other markets, is a 2-door sports car produced together by Japanese automakers Toyota and Subaru. It shares the same engine and platform with the Subaru BRZ, while having slight variances when it comes to exterior and interior design. Under the hood, the Toyota 86 uses 2.0-liter, naturally aspirated boxer engine. While this engine is produced by Subaru, it uses Toyota's D4-S fuel injection system. At most, the engine can make up to 200 horsepower and 205 Nm of torque. Power is sent to the rear via a six-speed manual transmission.

Rex Sanchez
Author
Recent posts