According to a report, some Toyota dealerships are already accepting reservations.
Last month, Toyota officially launched the all new 2022 Land Cruiser. It is already available in Middle Eastern markets, so we are already familiar with how it looks and how it has changed from its previous version.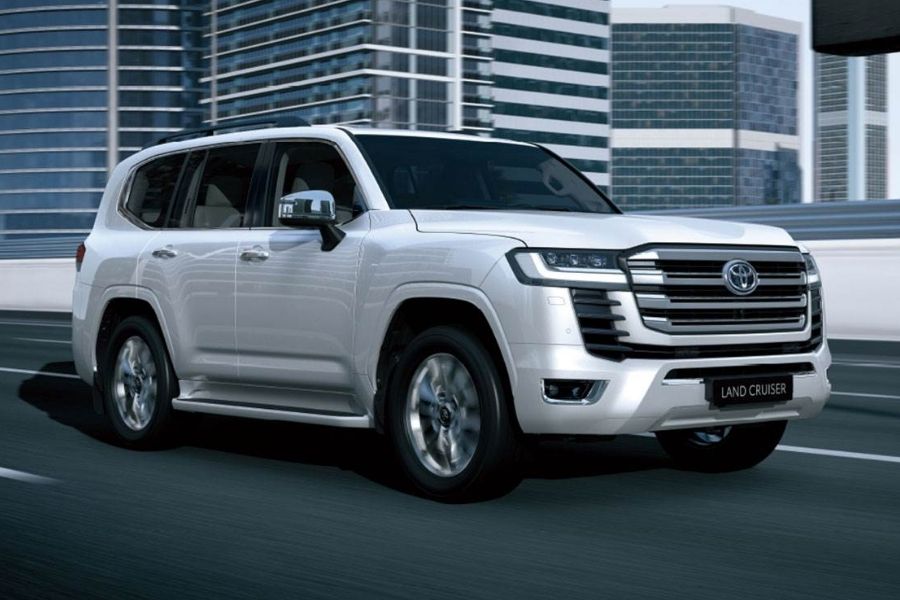 The all-new 9th-gen Toyota Land Cruiser
What about the Philippines? 
Well, according to a report by topgear.ph, the Toyota-made luxury SUV is indeed coming to the local market. More specifically, it will be seeing a Philippine launch sometime in August this year. That said though, no one yet knows how it will differ from the one already launched.  
Moreover, the report also says that the new Land Cruiser's price might increase by Php 700,000. While the figure has yet to be confirmed, do remember that price increases generally happen when a model is updated, especially as a new generation version.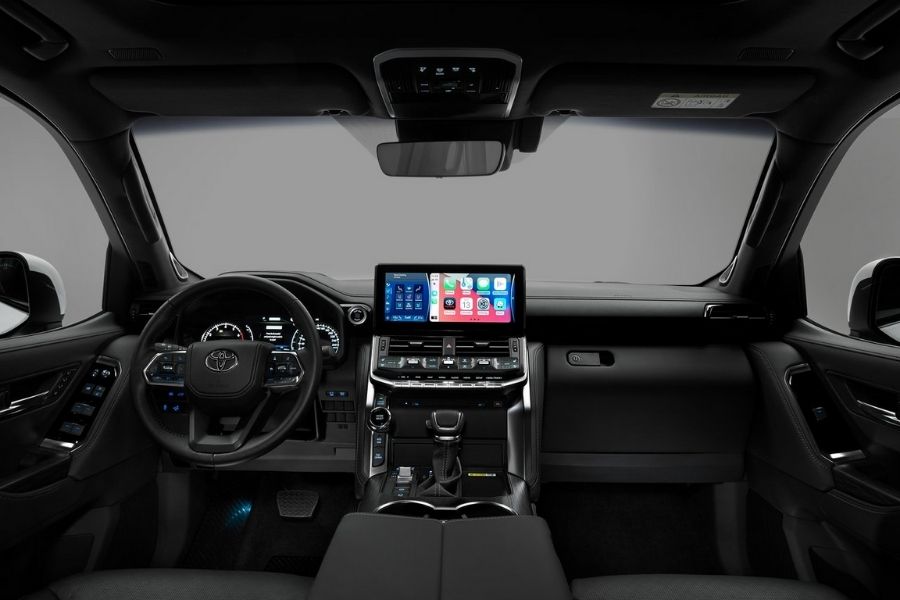 Just like the exterior, the interior gets a clean and sleek look
Lastly, some Toyota dealerships are reportedly already accepting reservations for the upcoming 2022 Land Cruiser. As of this writing, we also have yet to confirm which Toyota dealerships are doing so.  
If you're particularly interested in the new Land Cruiser, be aware that it has ditched the good ol' V8 engine that propels the outgoing model. The new model now comes with either a 3.3-liter twin-turbo V6 diesel mill capable of making up to 305 horsepower and 700 Nm of torque, or a 3.5-liter twin-turbo V6 gasoline that's capable of producing up to 409 horsepower and 650 Nm of torque. Both the diesel and gasoline versions use a 10-speed automatic gearbox.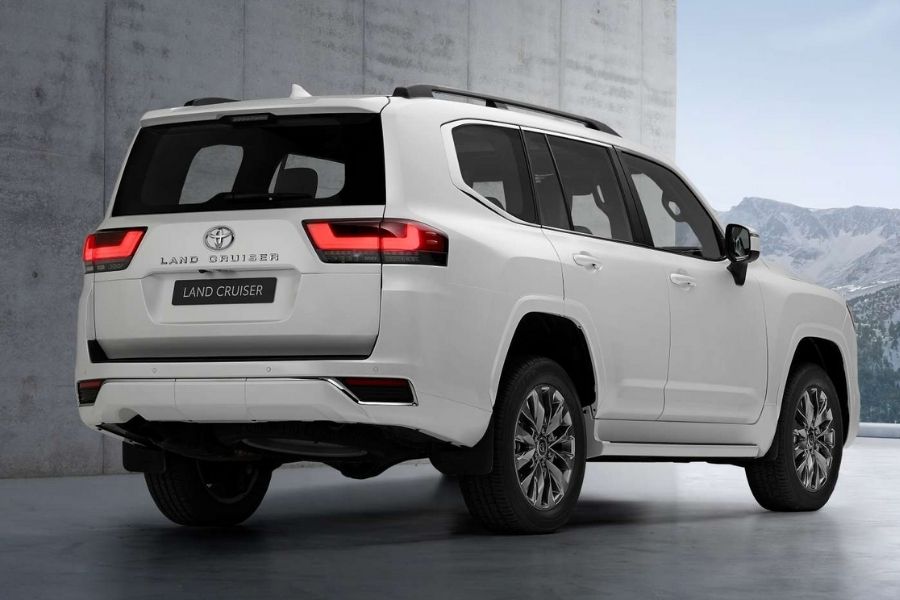 The new Land Cruiser's rear end
The new SUV also departs from the very utilitarian look of the outgoing model. Sure, it's still boxy, but its front end now bears a clean and sleek contemporary design. It also seems that the interior got de-cluttered and significantly modernized. 
In the coming days before the said launch, we can expect more updates from Toyota Motor Philippines regarding the all-new 2022 Toyota Land Cruiser. So, to keep yourself updated, keep reading here on Philkotse.com.
Know more about Toyota Land Cruiser 2021

The Toyota Land Cruiser has been around from time immemorial. In fact, it is currently the longest-running car on Toyota Motor Philippines production. Its heritage and lineage started way back the '50s. Time has already tested the reputation of the Toyota Land Cruiser. It came from a total off-road car and evolved into one of the market's most luxurious SUVs. The all-new 4x4 SUV offering from Toyota is very capable of boasting benchmark-setting statistics in function and form. The Toyota Land Cruiser now comes with advanced features, including Traction Control (A-TRC), Vehicle Stability Control (VSC), Hill-Climb Assist, CRAWL Control, and Multi-Terrain Select. Powering the Toyota Land Cruiser is an enormous 4.5L Direct Injection Twin Turbo-Intercooler V8 Diesel mill that pumps out 232 horsepower and 615 Newton-meter of torque as its maximum output. It can pull the vehicle up and over the roughest and most undulating terrains in the country. This 4x4 SUV is worth every penny because of its proven dependability and reliability. The Toyota Land Cruiser is the perfect vehicle for family or for drivers who are up for an adventure. It is available in two variants – Standard and Premium. The Premium variants get extra features that provide an advantage both on and off-road.

Cesar G.B. Miguel
Author