It is designed to improve looks and drivability.
The debut of the next-gen 2022 Toyota Land Cruiser marks a significant milestone to its nameplate after competing for 70 years, and still counting. Toyota Motor Corporation integrated new yet familiar exterior and interior details in its new long-time running full-size SUV that enables it to look way more modern.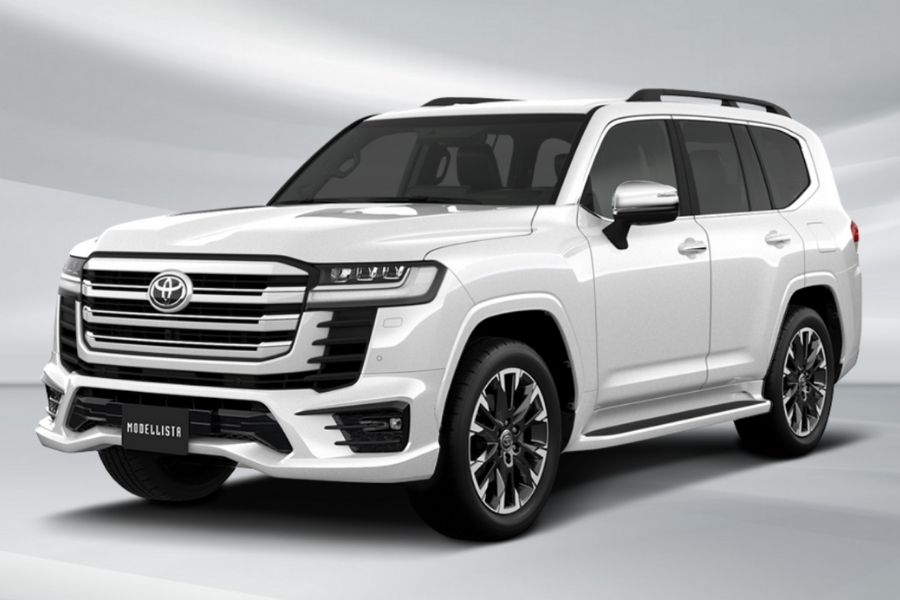 2022 Toyota Land Cruiser with Modellista body kits
Now, Toyota Modellista rolled out sleeker-looking body kits for those who want to even further enhance the appearance of the new model. The design team of Modellista aims to make the Toyota Land Cruiser sport an eye-catching design on the road, while improving its drivability by integrating it with aerodynamic body kits.
Modellista is offering its 2022 Toyota Land Cruiser version with three body color options, namely the Precious White Pearl, Silver Metallic, and Attitude Black Mica. All these color options can be fitted with the Modellista body kits including a sleeker front bumper spoiler, rear bumper spoiler, and two different sets of wheels.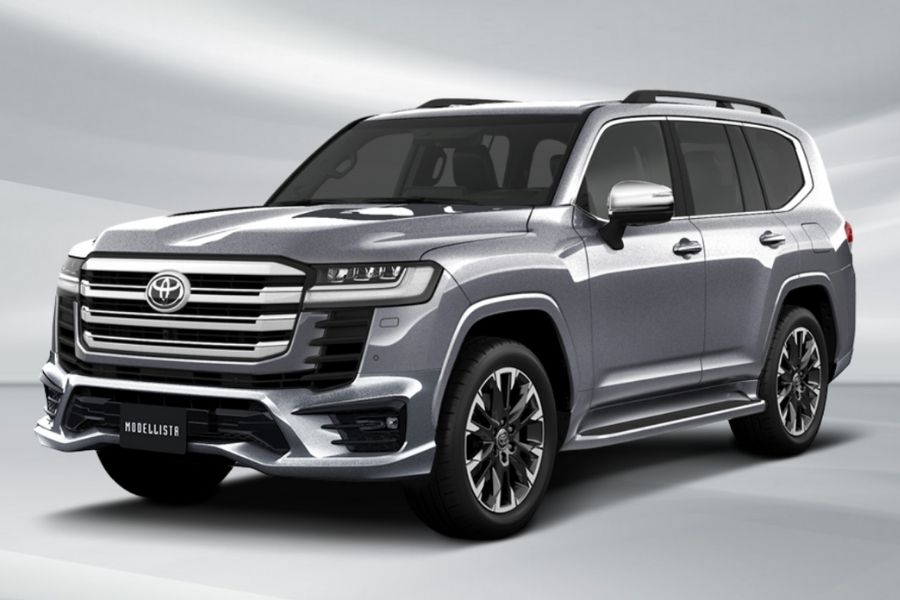 The Toyota Land Cruiser Modellista finished in Silver Metallic
The Modellista front bumper spoiler is finished with black trims which complement the design of the SUV's newly-designed grille, creating a more aerodynamic and sportier-looking front fascia. This is the same case for the Modellista rear bumper spoiler which is also finished with black trims.
As for the wheels, the Japanese automotive accessory parts company is offering two similarly designed 21-inch alloy wheels. The difference between the two is that one is designed with a cutting and gloss black finish, while the other is wrapped in matte black with the intention of it looking bolder and sportier.
"While taking the advantages of Land Cruiser's own strength and luxury, we expect you to feel the 'Driving Pleasure' & 'Sophisticated Urban Feeling' created by us Modellista," said Modellista on its official website.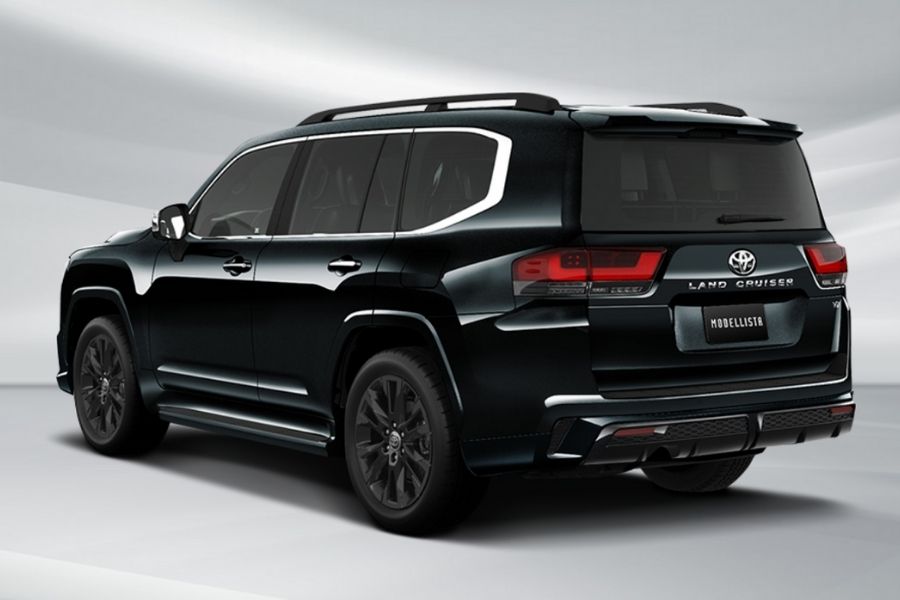 A dark-themed Land Cruiser with the Attitude Black Mica body color and 21-inch matte black wheels
Modellista said that the kits will be available for international markets only, which means that it excludes its homeland Japan. On the other hand, Toyota Motor Philippines (TMP) is reported to bring the next-gen Land Cruiser in the country soon, with some dealerships accepting reservations already. That said, we hope it will tag the Modellista body kits along with it.
Visit Philkotse.com for more automotive news.
Know more about Toyota Land Cruiser 2021

The Toyota Land Cruiser has been around from time immemorial. In fact, it is currently the longest-running car on Toyota Motor Philippines production. Its heritage and lineage started way back the '50s. Time has already tested the reputation of the Toyota Land Cruiser. It came from a total off-road car and evolved into one of the market's most luxurious SUVs. The all-new 4x4 SUV offering from Toyota is very capable of boasting benchmark-setting statistics in function and form. The Toyota Land Cruiser now comes with advanced features, including Traction Control (A-TRC), Vehicle Stability Control (VSC), Hill-Climb Assist, CRAWL Control, and Multi-Terrain Select. Powering the Toyota Land Cruiser is an enormous 4.5L Direct Injection Twin Turbo-Intercooler V8 Diesel mill that pumps out 232 horsepower and 615 Newton-meter of torque as its maximum output. It can pull the vehicle up and over the roughest and most undulating terrains in the country. This 4x4 SUV is worth every penny because of its proven dependability and reliability. The Toyota Land Cruiser is the perfect vehicle for family or for drivers who are up for an adventure. It is available in two variants – Standard and Premium. The Premium variants get extra features that provide an advantage both on and off-road.

Rex Sanchez
Author