Toyota's new hot hatch is reportedly coming in Q2 2021.
Toyota Motor Philippines (TMP) is reportedly going to bring in the GR Yaris in the second quarter (Q2) of 2021. It is also said that TMP will also be launching 9 other models throughout the year, which includes the Vios GR-S, facelifted Innova, Hilux GR, Fortuner GR, among others. 
However, TMP has yet to confirm the said report. But, speaking of the GR Yaris, there's a good chance that it will indeed find its way here in the local market. The reason for this is that our ASEAN neighbors, Thailand and Malaysia, already have the 2021 Toyota GR Yaris. So, if you look into the odds, the cars sold in Thailand and even in Malaysia are similar to what Toyota offers here in the Philippines.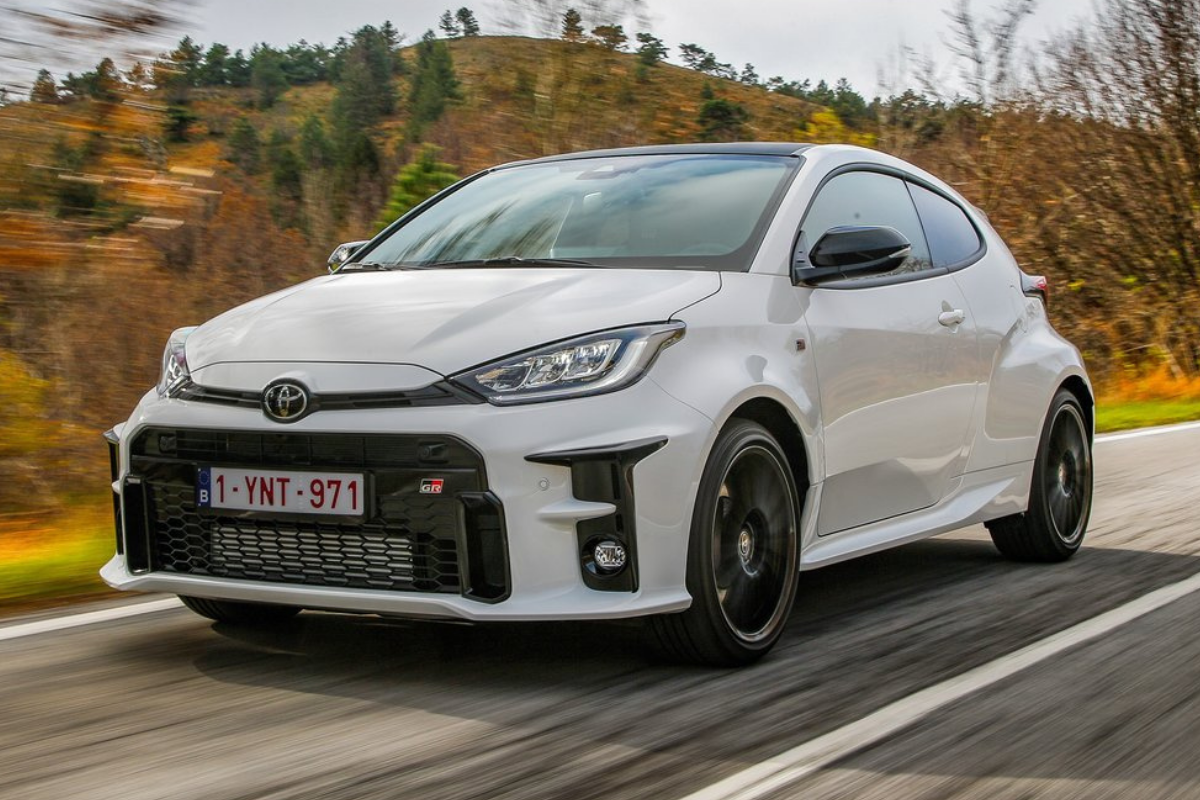 2021 Toyota GR Yaris
>>> Related: What can you expect from Toyota Hilux GR and Fortuner GR?
The GR Yaris is a vehicle that's developed based on the inputs from the Toyota Gazoo Racing World Rally Team. As such, the GR Yaris is a hatchback that features rally-inspired performance. However, some individuals were set aback when the vehicle was first introduced since its base variant comes with a 1.5-liter gasoline engine that delivers 118 hp and 145 Nm of torque. Moreover, it comes with a continuously variable transmission (CVT). 
In perspective, the higher-spec GR Yaris is equipped with a more worthy 1.6-liter three-cylinder turbo gasoline engine that can put out 257 hp and 360 Nm of torque. More importantly, the engine is paired to a six-speed manual transmission and comes with an all-wheel-drive system.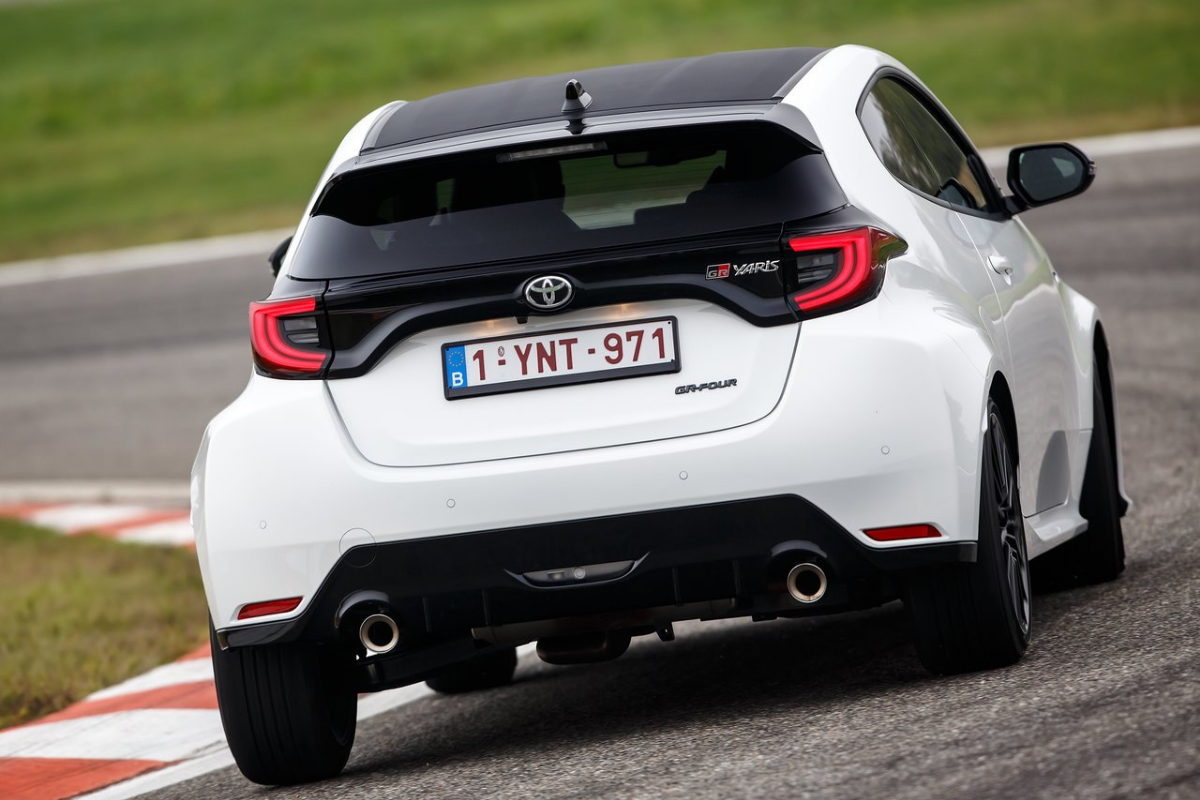 Rear of the Toyota GR Yaris
So, what could the Philippine market be getting in Q2 2021? You'll be glad to know that our ASEAN neighbors got the more performance-oriented 1.6-liter turbo GR Yaris. With that, there's a high probability that TMP will also offer the PH-spec GR Yaris with the same power unit. 
In terms of pricing, the PH-spec GR Yaris could go head-to-head with the Honda Civic Type R. In fact, it might be priced higher than the Civic Type R. As a comparison, the 2021 Toyota GR Yaris is priced at 2.69 million baht, which is around Php 4.30 million. If that's the case, Toyota's hot hatch is priced Php 1.12 million more than the Civic Type R that retails at Php 3.18 million.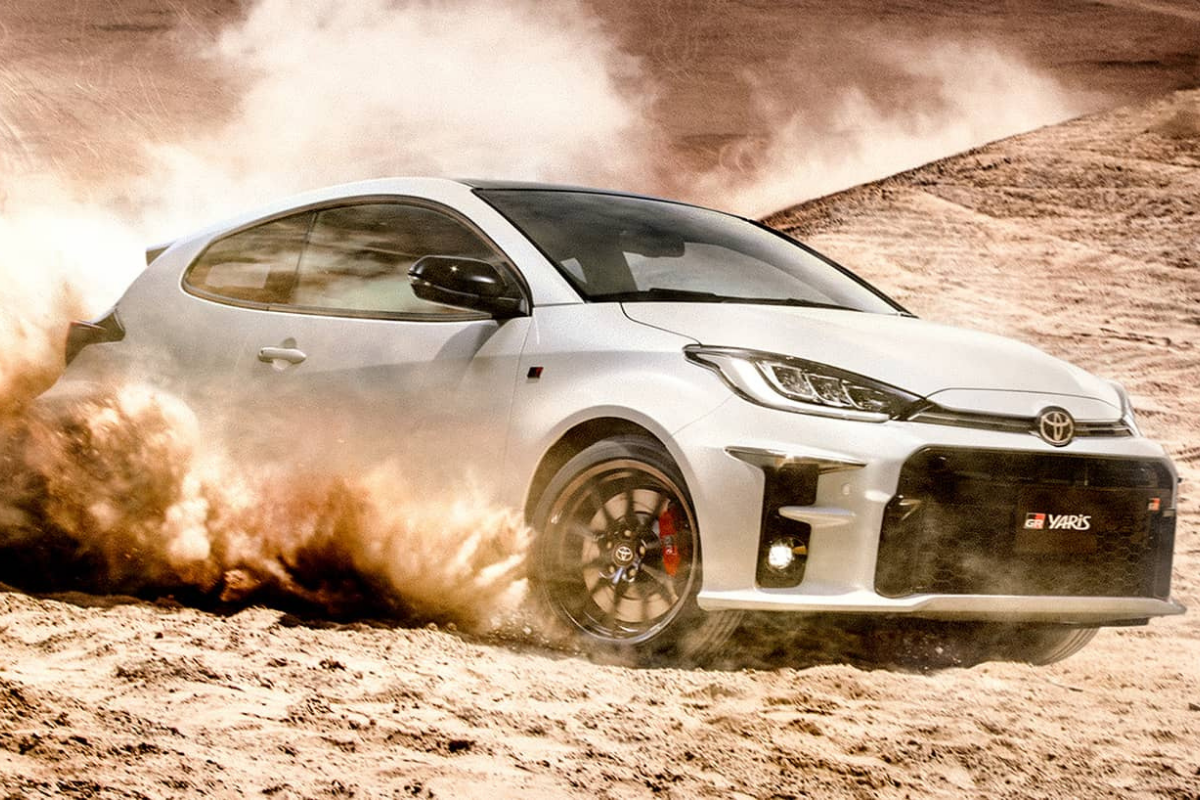 Toyota GR Yaris
On the other hand, the 2021 Toyota GR Yaris is priced lower when you look at the Malaysian market. In Malaysia, the GR Yaris comes with a sticker price of RM 299,000 or around Php 3.56 million. It's still more expensive as compared to the Honda Civic Type R but, the price difference is closer and within reason.
With that in mind, the price tag of the PH-spec 2021 Toyota GR Yaris could be between Php 3.5 million to under Php 4 million. However, the said figures are just rough estimates considering the prices of the GR Yaris in Thailand and in Malaysia.
>>> Related: Toyota GR Yaris RS power output is almost same with the Vios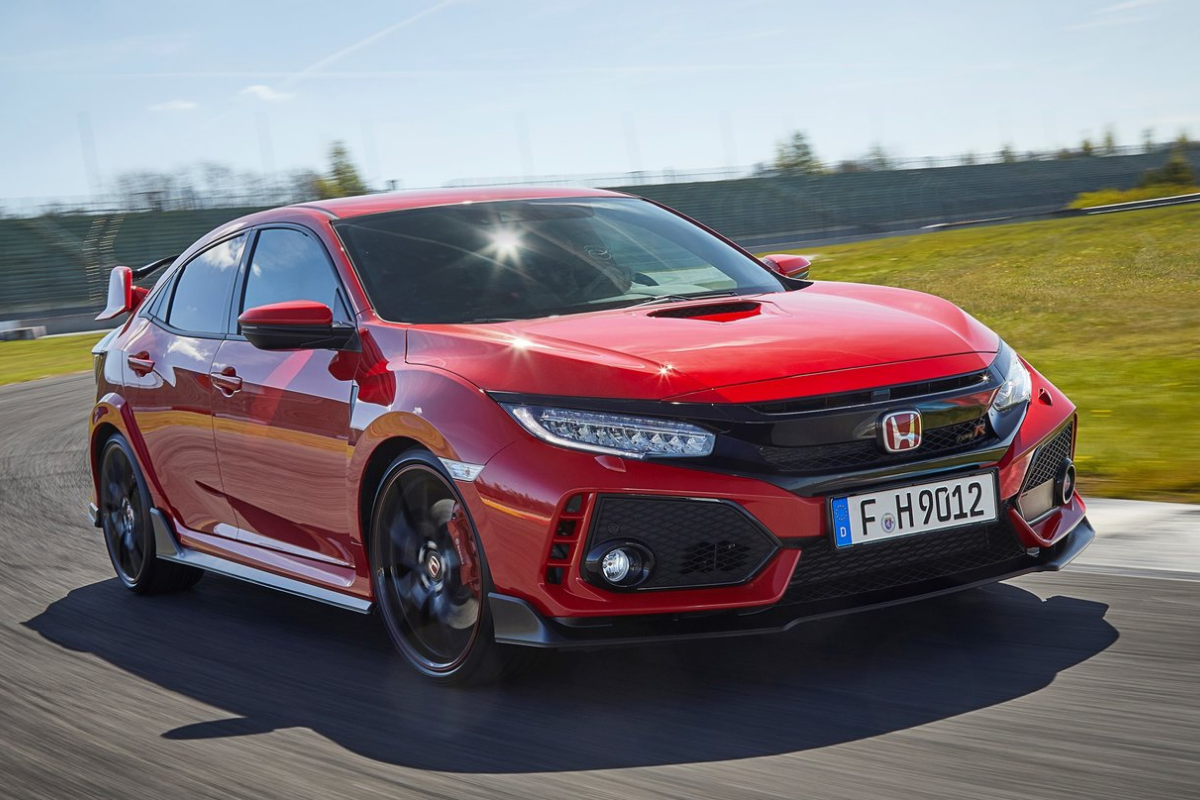 Honda Civic Type R
It would be better if TMP will lean towards the lower price range so that the GR Yaris can compete competitively with the Civic Type R. Moreover, it could be a bit difficult to spend that much dough on a hatchback, which is smaller as compared to the Civic Type R. Plus, the Civic Type R can generate 306 hp and 400 Nm while the GR Yaris can churn only 257 hp and 360 Nm. 
Visit Philkotse.com to get more of the latest in the automotive industry.
Know more about Toyota Yaris 2021

Toyota Yaris is another subcompact hatchback offering from Toyota. It is a perfect vehicle for individuals with an active lifestyle because of its youthful vibe. The current version of this subcompact hatchback looks stylish and modern compared to its predecessor. The redesigned front exudes a premium and very trendy look. Inside, the five-seater Yaris features a 6.75-inch touchscreen entertainment display, and a 60:40 foldable rear seat to make additional room for the already spacious 326-liter cargo space. This subcompact hatchback is known for providing exceptional in-cabin comfort levels. The spacious cabin, particularly at the rear part, is massively impressive, considering the car size. The seats also offer under-thigh support and great cushioning. ABS with brake assist and brake distribution, complete set of airbags, and immobilizer with alarm are a standard feature in the Toyota Yaris. Toyota Yaris provides two engine options. The first option is the smaller 1.3-liter with an output of 98 hp and 124 Nm of torque. The second one is a bigger 1.5-liter unit that produces 106 hp of power and torque of 140 Nm. It comes in a total of two variants with base variant price at Php 973,000.

Martin Aguilar
Author