Thailand-spec Mirage 2018 is now equipped with more remarkable safety features. Have you updated yet?
To fully get the value of Mitsubishi Mirage 2018, you need to understand these newly-born terms. FCM-LS stands for "forward collision mitigation system" while RMS-FORWARD is short for "Radar Sensing Misacceleration Mitigation System" – the two cutting-edged technology in car industry.
The first device can help warn forward collision by using radar to measure the distance from your car to those ahead. In case of urgency, the engine will be immediately slowed down and driver will be informed of danger. This can help save owner from tragic crash with vehicles surrounding.
>>> Read more about Mitsubishi Mirage at: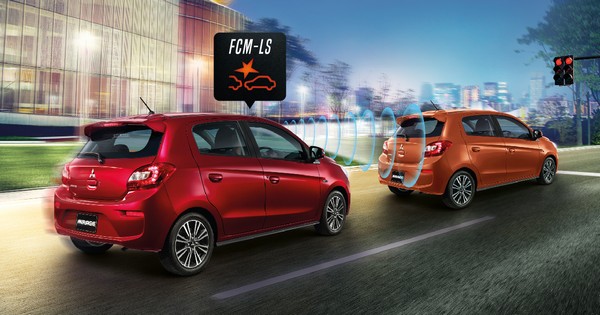 Thailand-spec Mitsubishi Mirage with latest FCM-LS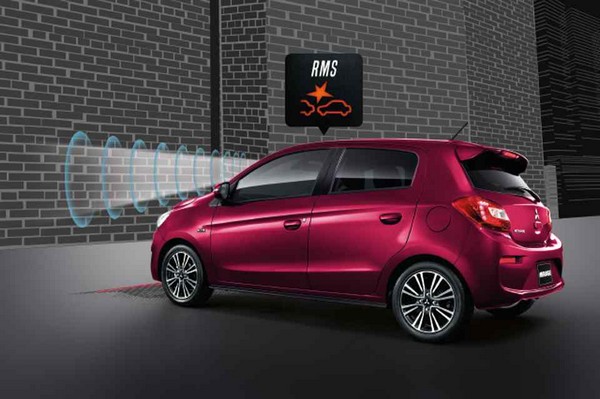 RMS-FORWARD operational mechanism
At the same time, RMS-FORWARD system aids to avoid impulse starts if it detects objects in the vicinity of 4 meters at least. This technology will ensure the power is cut off timely when accelerator is depressed. Accordingly, Misubitshi Mirage 2018 can immediately come to a brake to prevent accidents.
Either GLS or GLS-Ltd Mirage of Thailand auto market is equipped with these safety devices. Moreover, other features for better experience are also added in the 2018 model, namely Apple CarPlay.
Speaking of Philippine spec Mirage which's been locally made and sold since July last year, apart from aforementioned collision mitigation gadgets, it shares the same basic traits with Thai version, including 1.2L 3-cyclinder engine, regardless of manual transmission or CVT.
For those interested in Mitsubishi Mirage 2018 in the Philippines, Philkotse.com presents here all price tags you need:
Mitsubishi Mirage 2018 price in the Philippines

| Model | 2017 SRP | 2018 SRP | Difference |
| --- | --- | --- | --- |
| Mitsubishi Mirage GLX 1.2 G MT | ₱560,000 | ₱570,000 | ₱10,000 |
| Mitsubishi Mirage GLX 1.2 G CVT | ₱610,000 | ₱621,000 | ₱11,000 |
| Mitsubishi Mirage GLS 1.2 G MT | ₱680,000 | ₱692,000 | ₱12,000 |
| Mitsubishi Mirage GLS 1.2 G CVT | ₱730,000 | ₱743,000 | ₱13,000 |
Latest updates on upcoming Mitsubishi cars can be found in our Complete guide to the Mitsubishi Philippines' local lineup.

Know more about Mitsubishi Mirage 2022

Mitsubishi Motors Philippines is fielding the Mirage 2022 in the subcompact hatchback category. From the original lineup of four variants across two trim levels, the Mirage currently has a single GLX trim, available with either a 5-speed manual gearbox or a continuously variable transmission. Both route power to the front wheels from a 1.2-liter 3A92 3-cylinder gasoline engine with MIVEC technology.
The Mirage measures 3,795mm long, 1,665mm wide, and 1,500mm high, on a wheelbase of 2,450mm. Mitsubishi Mirage prices 2022 in the Philippines range between Php 704,000 and Php 765,00. Customers can avail of the GLX manual variant for as low as Php 8,485 with a 50-percent downpayment and 60-month loan contract. Among the Mirage's competitors are the Toyota Wigo, Honda Brio, Suzuki Swift, Suzuki Celerio, Kia Picanto, and the Chevrolet Spark.