The modifications of the Subaru Impreza 2020 has been released, however, the all-new STI is yet to be seen along with the WRX that people have been asking for.
The long-awaited updates for Subaru Impreza have been released. The modifications cover both exterior and interior aspect of the vehicle. However, the all-new STI is yet to be seen along with the WRX that people have been asking for.
Setting that downright notion aside, Subaru is proud to say that their smallest sedan is adorned with a significant amount of changes that people will love. Let's take a tour around the car with Philkotse.com!
At first glance on its aesthetics, you won't see major differences that will shock or lead to a jaw-dropping moment. However, there are subtle changes that differentiate the 2019 variant from the 2020 model. Upon close inspection, you will notice the redesigned bumper.
Subaru made a great job with redesigning it and making its presence mark on the road. It also has a deeper apron that is ideal for its re-profiling. Also, you can look at the grills and see a new pattern that hugs shift from the casual-looking honeycomb to the formal look of slats.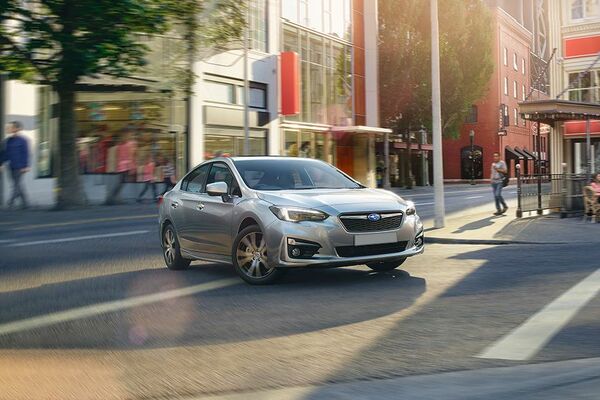 At first glance on its aesthetics, you won't see major differences
For the fog lights and air intakes, gone are the trim pieces and separate shrouds. A uniform look is given for a stunning layout. When it comes to the car's fog lights, it is now located on the bottom edges of the bumper.
Moreover, it is visibly smaller than the previous model's size. As for remaining exterior aspects, the majority of it is carried over from the 2019 Subaru Impreza. There are no new wheels option to choose and both headlights and taillights are the same.
Subtle changes are done with the Subaru Impreza's design, however; major modifications and upgrades are seen inside. The Subaru's safety suite, also known as Eyesight received major updates. It now has a steer assist function. This feature aims to guide the driver to steer between lanes.
This update will surely help a driver, especially when driving on expressways wherein steering inputs completely alter the car's directions. For the Steering Responsive Headlights (SRH), an addition of an adaptive mode is made to avoid blind spots from oncoming vehicles.
>>> Update the Subaru Philippines price with a low down payment!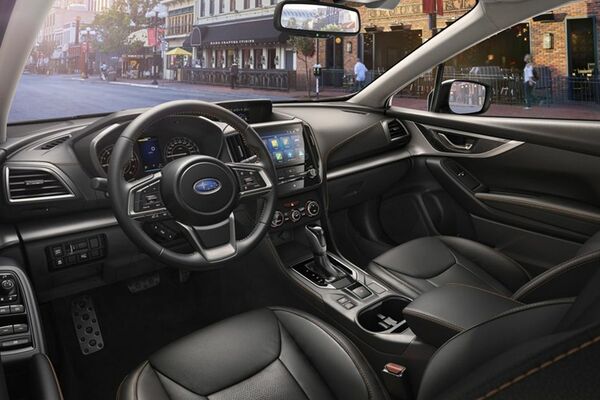 Major modifications and upgrades are seen inside
In addition to the mentioned upgrades, a camera is now installed located just underneath the Subaru badge. Its live feed will help a driver judge tight spaces thus minimizing accidents and collisions. Last but not least, is the addition of tilting side mirrors.
>>> Related: SUBARU IMPREZA 2014 FOR SALE
With a single touch, a driver is guided all throughout the process of vehicle parking. This feature aims to provide vision to the driver to check whether he is parked parallel to the lines in a parking spot.
The upgrades are interesting and are welcomed by the auto community. However, Subaru has not given any word yet regarding the next-generation Subaru Impreza WRX STI for sale or WRX for sale.
These iconic performance models were originally based on the Impreza models that are currently on the market, however, this isn't the case for the latest release. 

Know more about Subaru Impreza 2023

Subaru Impreza Philippines is a compact sedan from the Japanese carmaker. Its latest generation now features a higher level of refinement and sharper design. The Japanese compact sedan now has a new Subaru Global Platform underpinning designed to provide better ride comfort, handling, and improved NVH. The longer wheelbase offers a more comfortable and roomier cabin. The boxer engine is similar to that of its predecessor, which gives the compact sedan a standard Symmetrical AWD system and a lower center of gravity to ensure better agility and traction. Subaru Impreza's updated 2.0L flat-4 boxer engine generates 154 horsepower and 196 Nm of torque. It is paired to an improved Lineartronic Continuously Variable Transmission created to provide better fuel efficiency and acceleration. The latest Subaru Impreza came with an all-wheel-drive layout that provides additional traction, especially in dangerous driving conditions. This makes the vehicle more desirable to regular drivers and enthusiasts.

Hanna Sanchez
Author