2021 Subaru Forester gets a turbocharged engine in Japan
Do you want a turbocharged Forester for the Philippine market?
If we look back in time, the Japanese domestic market (JDM) has always gotten the cool stuff. A case in point is the new Forester variant.
For Subie heads, surely you'll remember that the Subaru Forester did have the XT spec, which came with a 2.0-liter turbocharged gasoline engine. Since 2018 however, an engine like the aforementioned has disappeared from Forester's lineup of engine options.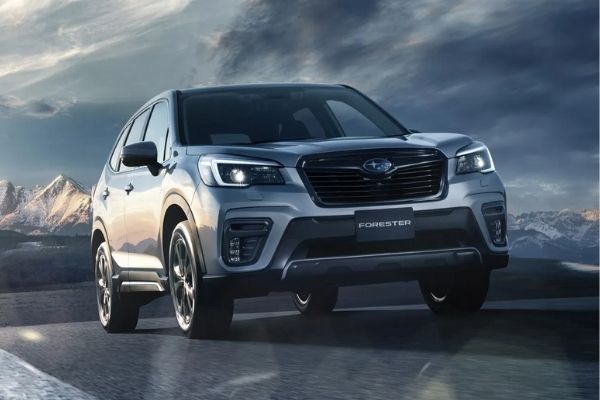 Apart from its turbocharged engine, this new Forester variant looks sportier as well
Subaru however, recently introduced the Forester Sport 1.8-liter turbo version to the Japanese market. It's much more powerful than the Philippine-spec versions, and it also bears a few unique designs features both inside and out.
Starting with the exterior, the new Forester Sport bears the same shape and roofline as the global models. There are, however, several features that differentiate it from its naturally aspirated brothers.
Upfront, this new Forester comes with a blacked-out grille, as well as grey colored rocker panels and side mirrors. From the sides, it also gets a black colored set of 18-inch wheels.
>>> Related: Subaru's Kansha Festival offers aftersales deals, cash discounts this month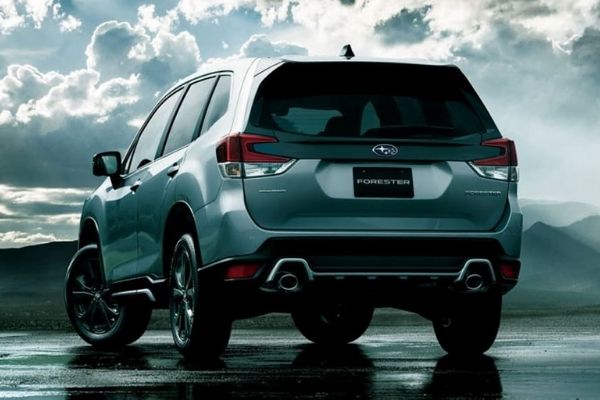 Note the dual-exhausts
The most notable exterior feature of the Subaru Forester Sport, however, is found on its rear. Unlike the regular non-turbo Forester, this new one comes with a dual-exhaust setup. This feature isn't only for show, as it might provide a throatier sound as well.
Inside, the Forester Sport 1.8-liter Turbo gets its own specific instrument cluster. Also notable are its aluminum pedals, as well as the silver stitching on its leather and suede-covered seats and surfaces.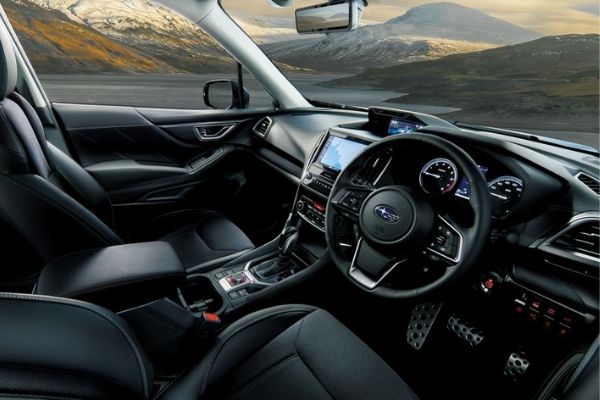 The Subaru Forester Sport Turbo gets a fancier interior too
However, the most notable highlight of this new Forester Sport variant is its 1.8-liter turbocharged CB18 boxer-four gasoline engine, which is the same mill found on the new Levorg.
This turbo boxer-four can make up to 175 horsepower and 300 Nm of torque. Power is sent to a symmetrical all-wheel-drive system via a continuously variable transmission.
>>> Related: 2020 Subaru Forester GT Edition Review | Philkotse Philippines
The all-new Subaru Forester Sport Turbo
Obviously, the 1.8-liter turbo is not a direct replacement of the old 2.0-liter boxer which was capable of making 250 horsepower and 350 Nm of torque. In comparison, the current Philippine-spec Forester's 2.0-liter makes 154 horsepower and 196 Nm of torque. That's 21 horsepower less than the JDM Forester Turbo's output.
Is the new Forester 1.8 Turbo a return to form for the model? Also, would you want a turbocharged Forester for the Philippine market?
For more automotive news, keep reading here on Philkotse.com.
Author
Cesar learned how to drive a car years before he got his license. Today, he's still looking for that perfect '90s Japanese coupe to drive into the sunset while listening to Crazy Little Love by Nuage. Also has a thing for badass off-road vehicles and weird engine swaps.