Just because you can doesn't mean you should.
The number of cyclists in the Philippines has significantly increased due to the COVID-19 pandemic. The limited public transport, and the fear of contracting the virus while commuting, are just some of the reasons for the sudden growth of bikers or cyclists. It has now even become the main mode of transport for some individuals to get to and from their workplace.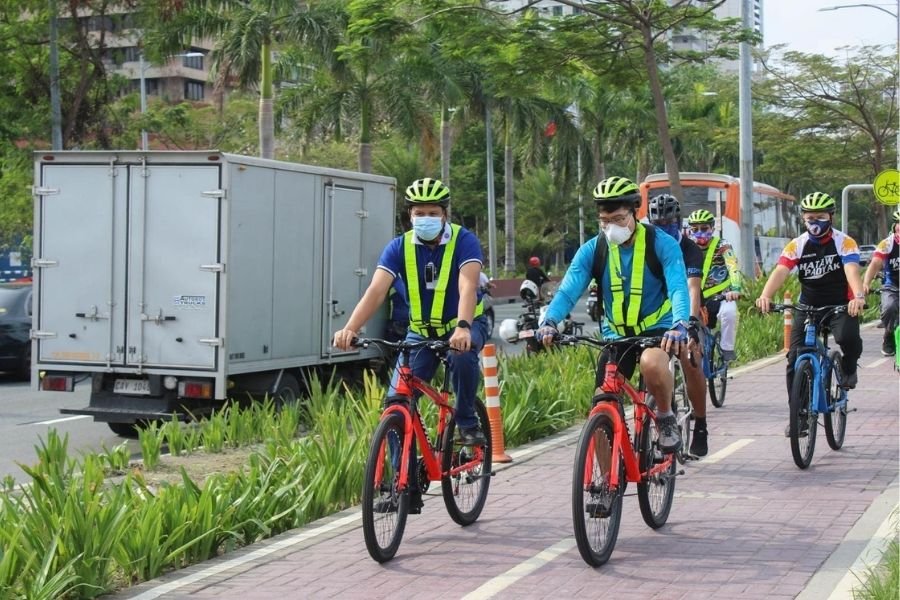 Bike lanes and paths have been put up in the metro
As a result, the government was forced to give cyclists a designated lane. The Department of Transportation (DOTr) said that 497 km of bike lane has already been completed in the National Capital Region (NCR), Metro Cebu, and Metro Davao. This also means that bike lanes are now part of the new road layout around the metro, a lane that motorists need to get accustomed to moving forward.
Land Transportation Office (LTO) Memorandum Circular No. 2021-2267 states that "no motor vehicle shall be allowed to either cross or park into bicycle lanes." The said memo clarified that "bicycle lanes are for the sole use of cyclists." However, some might argue that a motorcycle can fit inside the bike lane; so why not use it if there are no cyclists on the said lane, right?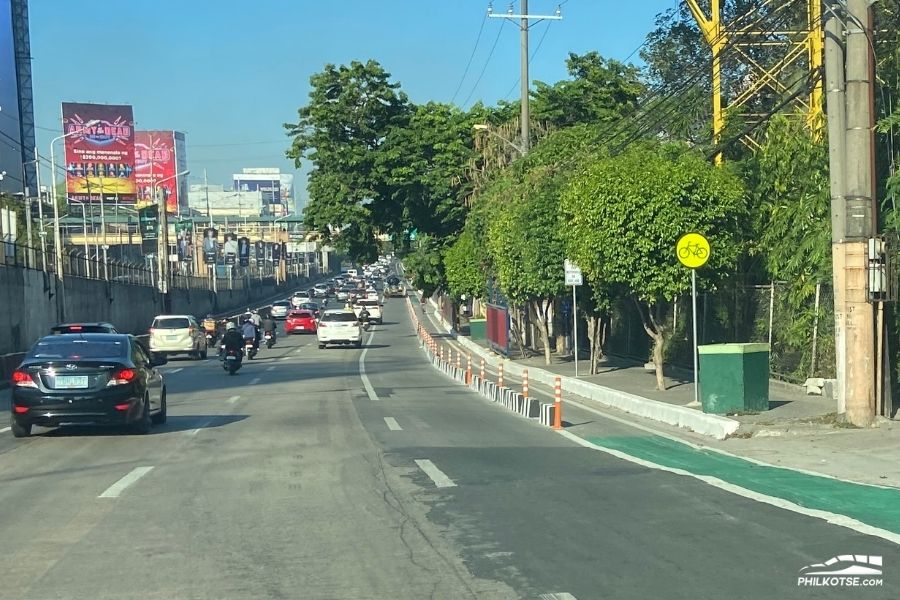 Bike lanes are exclusively for cyclists
To put things in perspective, the Department of Public Works and Highways (DPWH) said that the minimum width of a one-directional separated bike lane or bike path is 2.44m or 2,440mm. Now, the width of a motorcycle such as the Yamaha N-Max measures 740mm, which can fit inside the bike lanes easily. This begs the question, should motorcycles be allowed on bike lanes?
Based on the dimensions or width, you can argue that a motorcycle such as the N-Max can drive through bike lanes since it has enough space. But, that logic doesn't fit as to why the bike lanes are put up in the first place. It's called a bike lane for a reason, which translates to an exclusive lane made for cyclists.
Be courteous on the road
The law also prohibits any motorized vehicles to drive through or occupy the bike lanes. More importantly, the weight and speed of a motorcycle will endanger the safety of legitimate users of bike lanes.
Safety should always be a priority, and being a courteous road user will go a long way. Keep in mind that just because you can doesn't mean you should.
Visit Philkotse.com for more automotive news, and the latest traffic updates.

Martin Aguilar
Author
Recent posts