Need a break from driving? Well, grab your bikes folks. 
As many of you know, many people have been opting to ride bicycles during the length of the quarantines that were caused by the COVID-19 pandemic. These after all, are affordable means of transport, which don't require gas or a license to operate.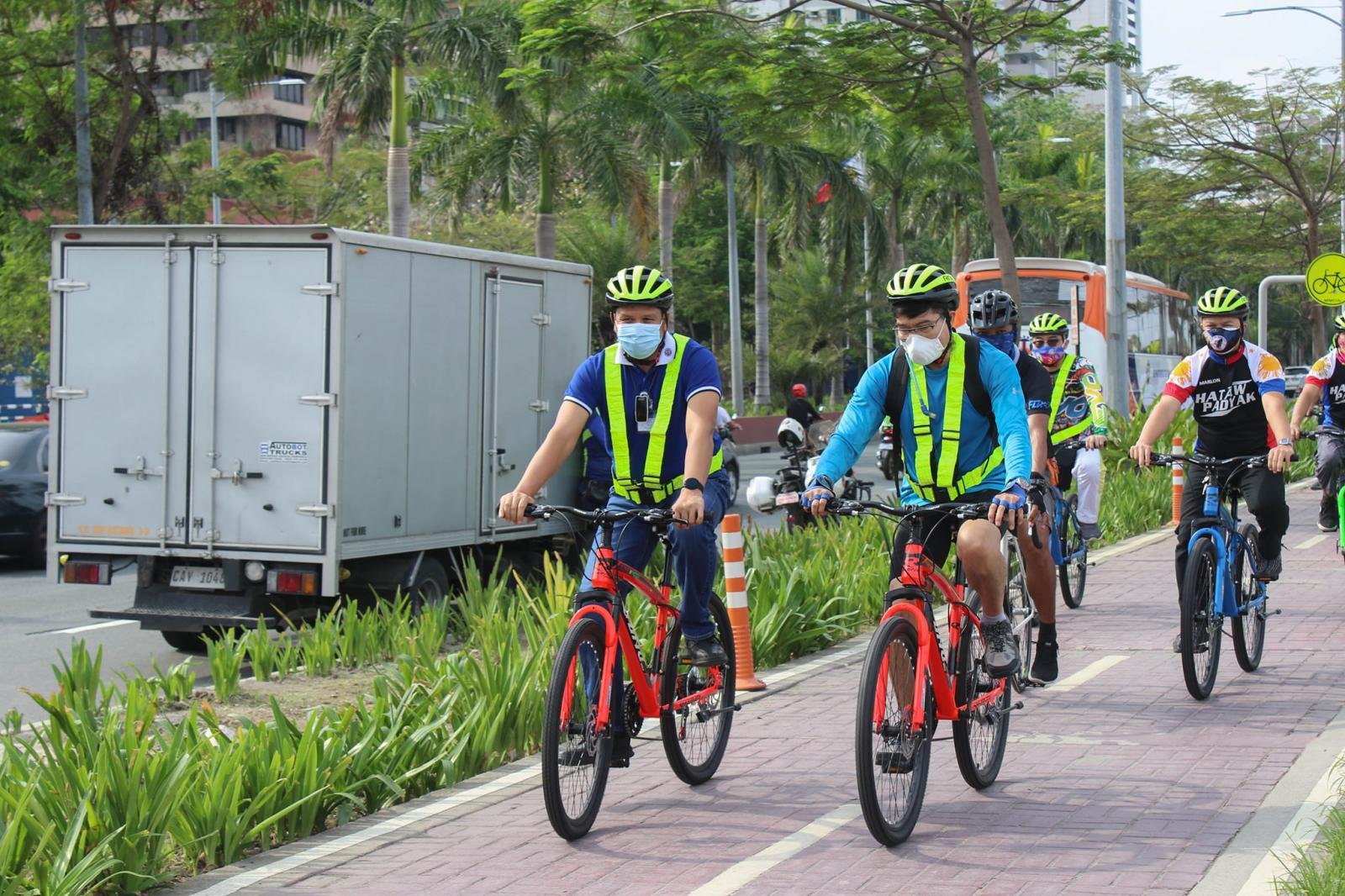 Bicycles are enjoyed by numerous Filipinos from all walks of life
To accommodate the rising number of bikers nationwide, the Department of Transportation (DOTr) has been working on building bike lanes. As an update to this undertaking, the said agency has recently made a post on its official Facebook page stating that it has already completed 497 km of bike lane markings plus the necessary signages in the National Capital Region (NCR), Metro Cebu, and Metro Davao. 
This project is in line with the Republic Act. No. 11494, which is more popularly known as the Bayanihan to Recover as One Act. Under the said Act, additional modes of transport including bicycles were given funding for their needed infrastructure.  
In total, the Bayanihan Bike Lane Project currently amounts to Php 1.09 billion. For the NCR, the DOTr and the Department of Public Works and Highways (DPWH) have already completed 313 km of physical separators, pavement marking and signages, all amounting to Php 801 million. 
For Metro Cebu, the region used its Php 150 million budget, so now has 129 km of the same bicycle supporting infrastructure. Metro Davao in turn used Php 145 million to put up 55 km of pavement markings, physical separators, and road signages. 
While those are already in use, the DOTr says that it will be completing the said project in its entirety within this month.  
In the same post, DOTr Secretary Arthur Tugade said that this project fulfills the needs of the public, and commuters. He also added that the DOTr intends to provide more commuters further access to "faster, and more efficient means of mass transport, and to open infrastructure for active transportation such as walking and cycling." 
For more transportation related news, car news, and the latest car reviews, keep it here on Philkotse.com. 

Cesar G.B. Miguel
Author
Recent posts