Prepping for the electric future. 
The reign of internal combustion engines (ICE) will soon come to an end as electric vehicles are charging their way to become the future of mobility.
Shell EV charging hub
The shift to EVs is a global trend as several countries have already released their respective policies banning the sale of brand-new vehicles with ICE, prompting car manufacturers to invest heavily in EV development. Among the many car brands, Volkswagen announced that it will go fully electric in Europe by 2035 while Nissan has invested Php 888-billion to accelerate its transition to EVs.   
Aside from car brands, Shell is also preparing for the EV shift. The fuel company is converting one of its stations in central London into an EV charging hub. It will feature 10 high-powered, 175kW charge points that have the capability to conduct rapid charging. Shell said that its first EV hub in the United Kingdom can deliver power up to three times faster than 50kW chargers, which takes 30 minutes to juice up from zero to 80 percent.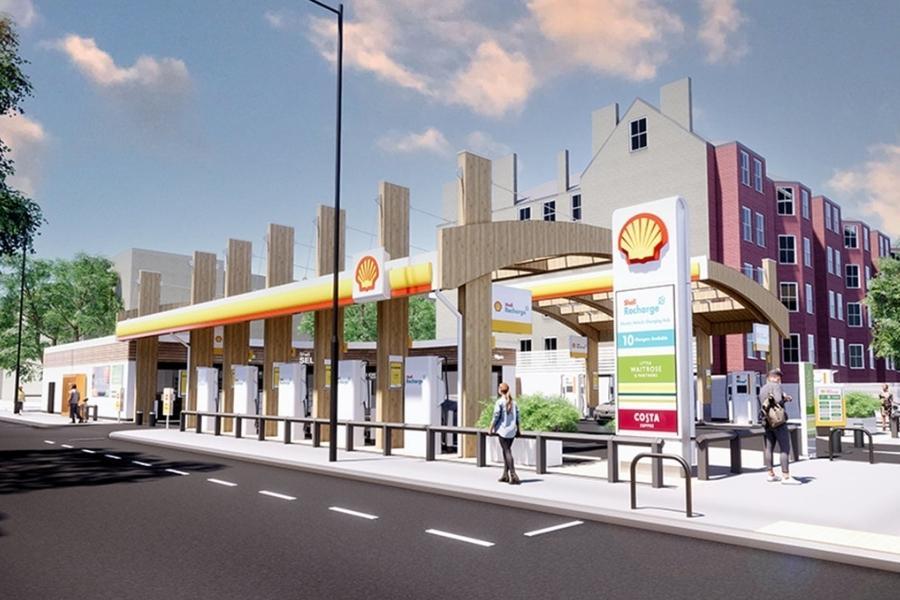 Shell is preparing for the electric future
The Shell EV hub in London features a sustainable design. It has solar panels built into the roof, which will generate renewable electricity for the site. The solar panels will also provide power to the EV hub's chargers, making it run on 100 percent certified renewable electricity. 
Charging an EV currently takes more time as compared to filling it up with fuel. To address this concern, the Shell EV hub is said to have a comfortable seating area for waiting EV drivers. It is also set to feature a Costa Coffee store as well as a shop where individuals can grab a snack, munch on food, among others.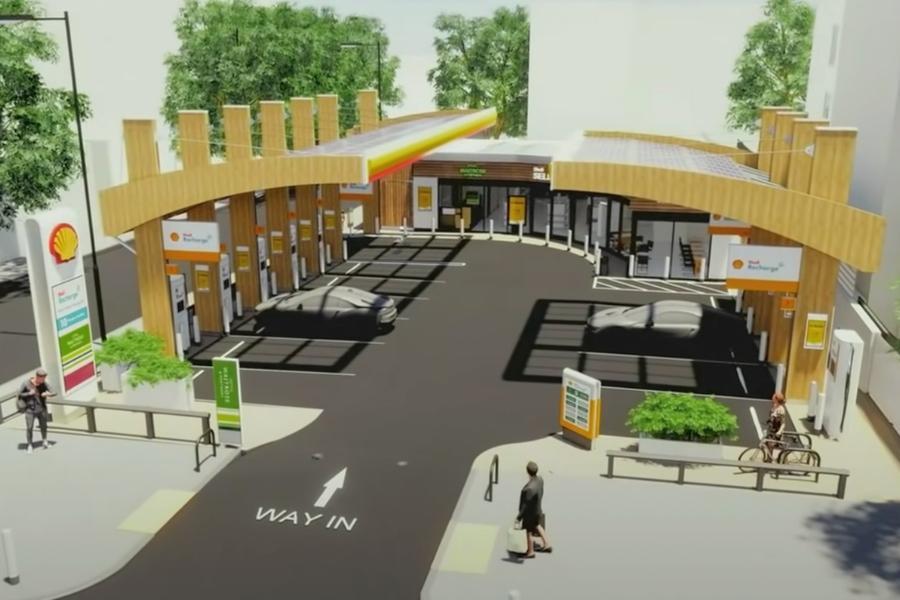 Shell's EV charging hub will have a solar panel roof
The first Shell EV hub in the UK is set to open early this year but no exact date has been revealed by the fuel company.   
Other than the Shell EV hub in London, the fuel company has also opened its first EV mobility hub in Paris last May 2021 that comes with eight rapid EV chargers.
The company also plans to install 800 Shell Recharge EV charging points across the UK by 2025. Shell said that each site will have six 22kW and two 50kW rapid charging points. The Shell Recharge EV charging points will be installed in up to 100 Waitrose supermarkets in the UK. 
Charge up on the latest automotive news in Philkotse.


Martin Aguilar
Author