Going all-in for the electric future.
It's evident that the future of mobility leans towards electric vehicles (EV) with several countries releasing policies that ban internal combustion engines or fossil-fuel cars. Nissan is among the carmakers that are going all out in embracing the electric future as it showed its commitment to fast-track its EV development.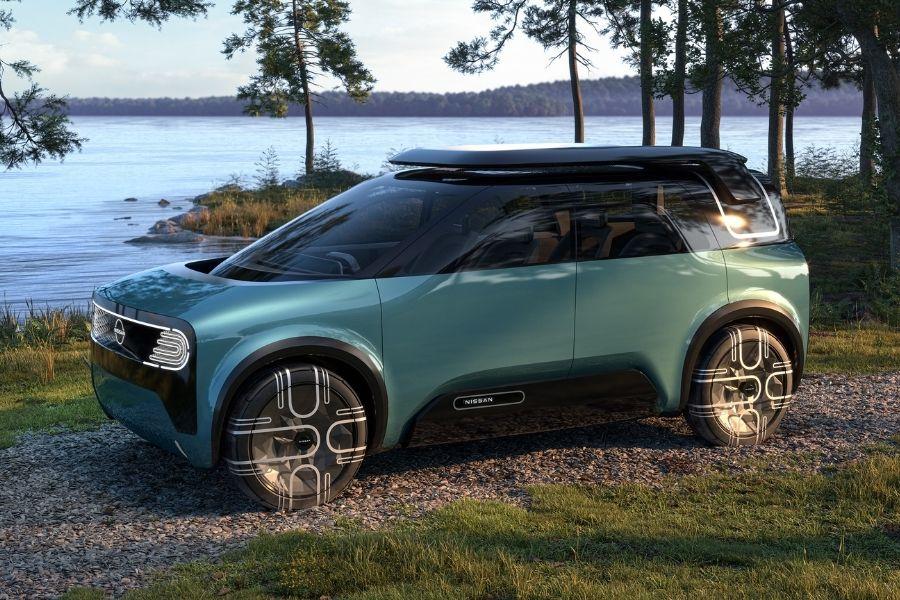 Nissan Hang-Out electric vehicle concept
The Japanese automaker unveiled the Nissan Ambition 2030 plan, which shows the company's new long-term vision for empowering mobility and beyond. Through the said plan, Nissan wants to become a sustainable company, driving towards a "cleaner, safer, and more inclusive world."   
The Nissan Ambition 2030 shows the car brand's commitment to further expand, and accelerate its shift towards electrification. To date, Nissan CEO Makoto Uchida shared that the company has already invested one trillion yen (about Php 444 billion) towards electrification and advanced technologies including powertrains, production, and charging infrastructure.   
Part of Nissan's long-term strategy is to further boost its EV development by investing two trillion yen (around Php 888 billion) over the next five years. The said investment is obviously leaning towards accelerating the electrification of Nissan's model lineup. Speaking of which, Nissan said that it will introduce 23 new electrified models, including 15 new EVs by 2030.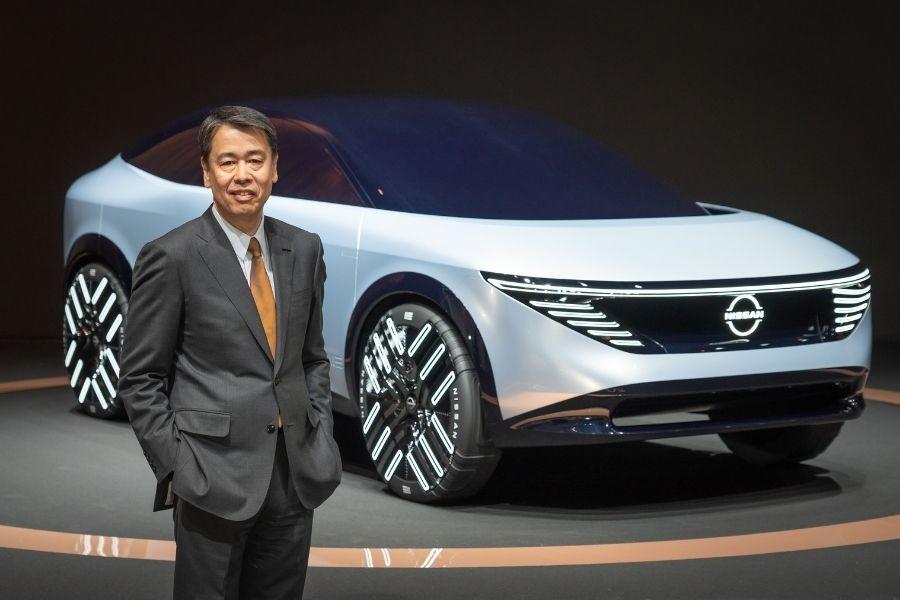 Nissan CEO Makoto Uchida with the Chill-Out concept
"Nissan places electrification at the center of our strategy towards Nissan Ambition 2030. We have a ten-year head start over our competitors in electrification. By leveraging our accumulated experience, we will further advance our efforts to democratize electrification to achieve carbon neutrality," Uchida said.
As such, Nissan is looking to increase its EV sales across major markets by 2026, which includes the following: 
Europe by more than 75 percent of sales
Japan by more than 55 percent of sales
China by more than 40 percent of sales
The United States by 40 percent of EV sales in fiscal year 2030
Nissan has also revealed four new EV concept cars to highlight the car brand's electrified future. The concept cars include the Surf-Out pickup truck, Chill-Out crossover, Max-Out roadster, and Hang-Out van.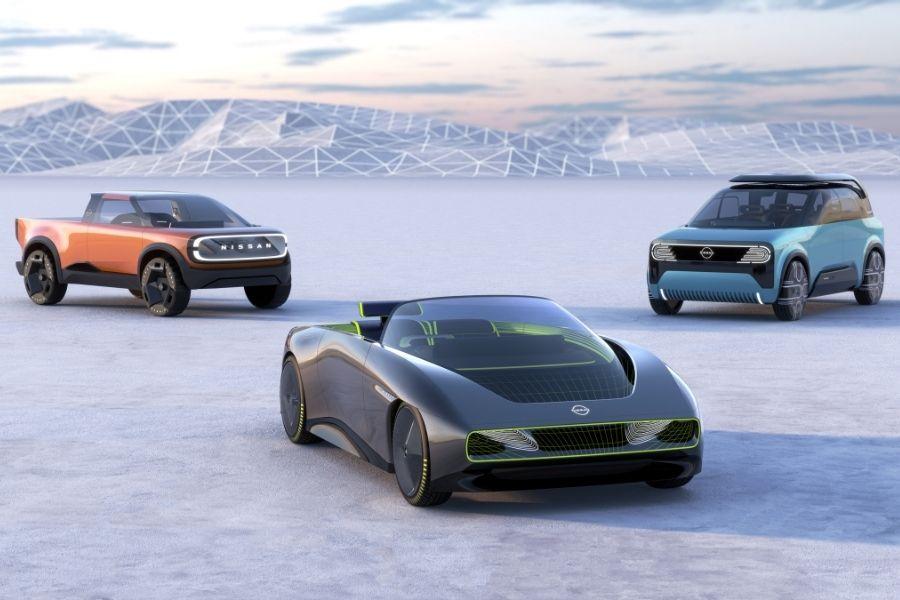 Nissan new concept cars: Surf-Out (left), Max-Out (center), and Hang-Out (right)
The Japanese automaker added that it will introduce its first all solid-state battery in 2028. Nissan also aims to have its pilot plant in Yokohama as early as 2024, which is a move that is expected to bring down the cost of battery packs.
"While we address the growing battery demand, we must also work on battery innovations to make them more efficient, scalable and sustainable. I am excited to announce that Nissan will introduce our first breakthrough all solid-state battery in 2028, with the pilot plant in Yokohama to be ready by 2024," Uchida said. 
Visit Philkotse to get more updates on electric vehicles.

Know more about Nissan

Nissan Philippines has a total of eight models in the market, excluding one upcoming vehicle which is the Nissan Magnite. The price list of Nissan vehicles in 2023 ranges from Php 779,000 to Php 3,988,000 for the cheapest Nissan Almera and most expensive Nissan Patrol, respectively. Meanwhile, the Nissan GT-R's price in the Philippines is available upon request so visit Nissan dealerships for inquiries. Nissan's best-selling models in the Philippine market are as follows: Nissan Navara, Nissan Urvan, and Nissan Terra.
At Philkotse.com, we provide you with the most up-to-date Nissan Philippines price list, along with promotions from all dealers, the best monthly installment programs, prepaid, and cash discounts in the Philippines market.

Martin Aguilar
Author