From the same company that brought you "the world's ugliest car."
If the name Mitsuoka Motors doesn't ring a bell, try Googling "world's ugliest car Japan", and you'll be greeted by a sight that's worthy of Halloween. Selling 400 units and a series of special editions didn't help gloss over the Orochi sports car's polarizing appearance, although it probably earned a place among fans of quirky-looking machines.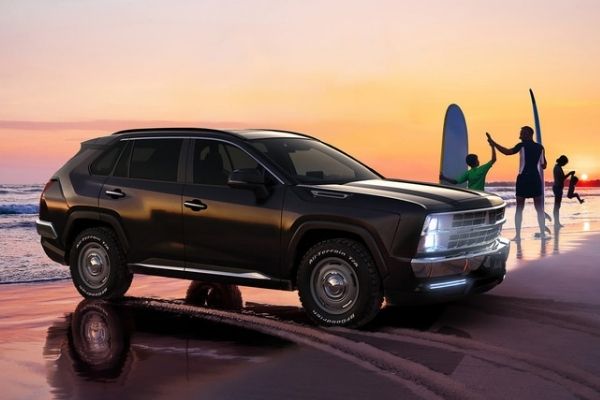 A more overt form of Japanese-American fusion
Mitsuoka specializes in building custom bodies for production models from mainstream carmakers, one of them being Toyota. Its latest project? The Mitsuoka Buddy. Now, the name sounds benign enough, probably evoking images of an urban econobox or a tiny terror on the trails. Truth be told, it's neither.
The Buddy is best described as a current-gen RAV4 sporting a Chevrolet fascia, because that's exactly what it is. Talk about a more overt Japanese-American fusion on wheels.
For better or worse, the stock RAV4 already bears a close resemblance to the Jeep Cherokee line, and the addition of a harmonica grille with matching stacked headlamps makes it look even more Westernized. A bit ham-fisted, but in a fascinating sort of way.
>>> Related: The dilemma between the Corolla Cross and the RAV4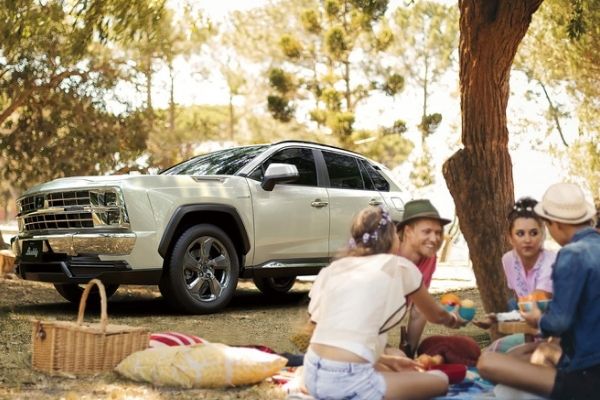 The Mitsuoka Buddy also comes with five-spoke alloy wheels
The lines actually complement the squarish wheel arches, which house 80s-era steel wheels with chrome hubcaps wearing knurled all-terrain rubbers. Additional creases along the body add to the retro-rugged vibe.
The rear does away with the sculpted original tailgate in lieu of a more stark version, highlighted by a black contrast panel bearing the brand name in bold letters. Probably the only jarring element on the horizontal aesthetic are the vertical tail lamps, which look like they've been taken from a Cadillac CTS.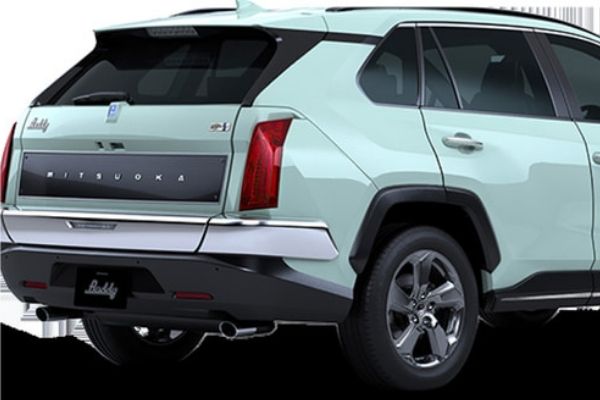 Only the rear lights look slightly out of place with the rest of the body
There are no images of the interior, so you'll need to use your imagination for now (think individual portholes for gauges and copious amounts of woodgrain paneling).
Instead of a rumbling V8 under the hood, the Buddy gets a choice of either a 2.0L turbocharged inline-4 or a more modern 2.5L gasoline-hybrid engine with four-wheel-drive, both units lifted directly from the Toyota RAV4.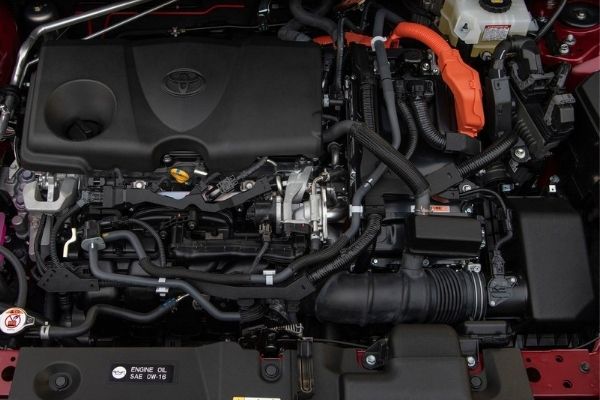 The RAV4's 2.5L gasoline-hybrid mill is also available on the Buddy
The Mitsuoka Buddy will be available for pre-order in Japan on November 26, but there's no word yet on worldwide availability, if at all. If you happen to own a current-gen RAV4 and are looking to mimic the Buddy's styling, maybe there's a conversion kit forthcoming.
Get more glimpses of interesting car combinations at Philkotse.com.

Joseph Paolo Estabillo
Author