PTTPC has decided to sell and promote their lubricant products online through 3 e-commerce websites.
PTT Philippines Corporation (PTTPC), the very well-known oil distributor in our country, is ramping up the race in the oil industry by cooperating with one of the most trusted online shopping sites in the Philippines – Lazada and at least two other selling and shopping destinations to sell its quality engine oils and lubricants online.   
Sukanya Seriyothin, PTT Philippines President and CEO, shared that e-commerce websites are quickly becoming one of the most efficient marketing channels to bring many services and products that customers need one step closer. Understanding trading trend, the company has decided to sell and promote their lubricant products online and shifted its focus on their target market.
>>> SEAOIL will provide their lifetime supply of SEAOIL fuels for the 4 luckiest customers. Click to find out. 

PTT to sell its lubricant products online
PTT's fuel oils and lubricants are now available on the Lazada online site. The oil distributor also shared that their products can also be bought via two other shopping sites, namely motobuy.com.ph and shopee.ph. Lazada and shopee.ph have the same line of their products, while motobuy.com.ph carries the motorcycle engine oil - PTT Challenger only.
Products available for purchase online include:
The Performa RD2
Super Commonrail for diesel engines
Dynamic Synthetic
Super Synthetic for gasoline mills
The Challenger Synthetic 4T, Synthetic 2T, 4T-AT, and Hi-Speed 4T for motorcycles
Non-Synthetic
The Performa Racing Synthetic
With its service stations numbering to over 100 nationwide, this long-term plan of PTT is expected to further enhace the company's development in the country.
>>> Pilipinas Shell launches its new V-Power fuel that promises to help you get the best performance from your diesel car thanks to removed deposits from fuel injectors. Click to find out.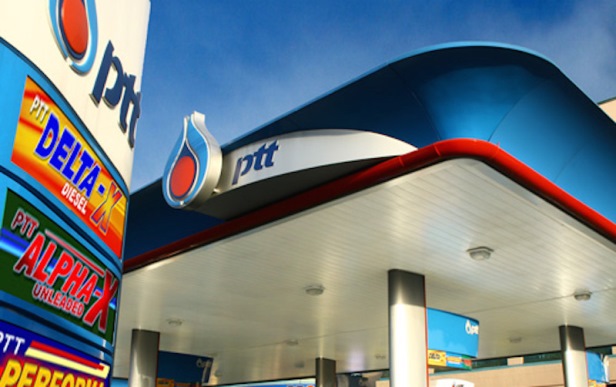 PTTPC has decided to sell and promote their lubricant products online through 3 e-commerce websites
>>> View more: Top 4 fuel efficient cars in the Philippines