This strategy is said to lower costs by as much as 30 percent.
As the race for electrification is getting tighter, Nissan has unveiled a new approach to developing its electrified powertrains called "X-in-1."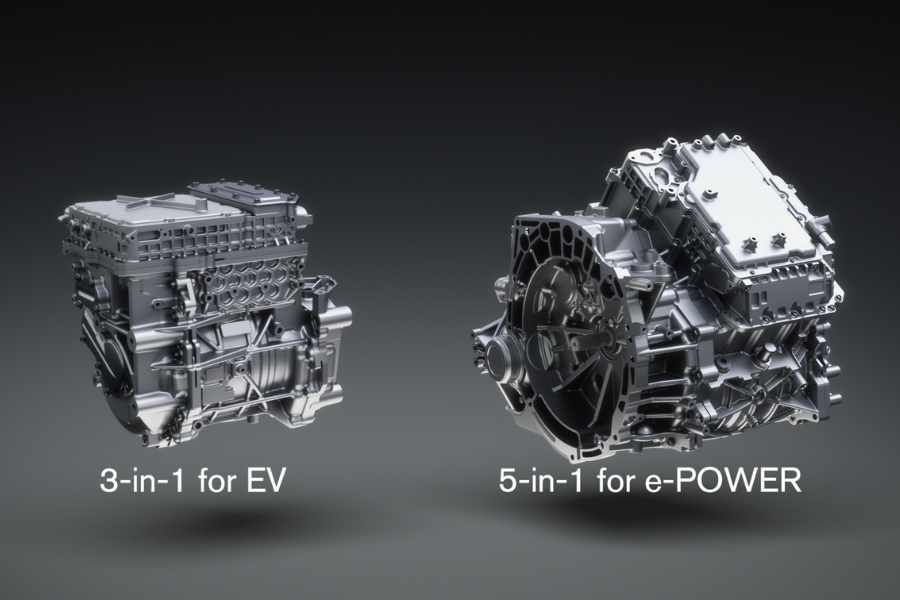 Nissan comes up with the X-in-1 strategy
The X-in-1 aims to reduce development and production costs by sharing and modularizing core electric vehicle (EV) and e-Power powertrain components. Two of the strategies under the new approach are the 3-in-1 and 5-in-1.
Through the 3-in-1, components including the motor, inverter, and reducer will be modularized. This is planned for use in the brand EV models. Meanwhile, the 5-in-1 adds the generator and increaser to the list, which is planned for use in e-Power models.
According to the Japanese automaker, the new approach will help reduce the cost by approximately 30 percent. It also mentioned its goal to achieve e-Power price parity with ICE (internal combustion engine) vehicles by around 2026.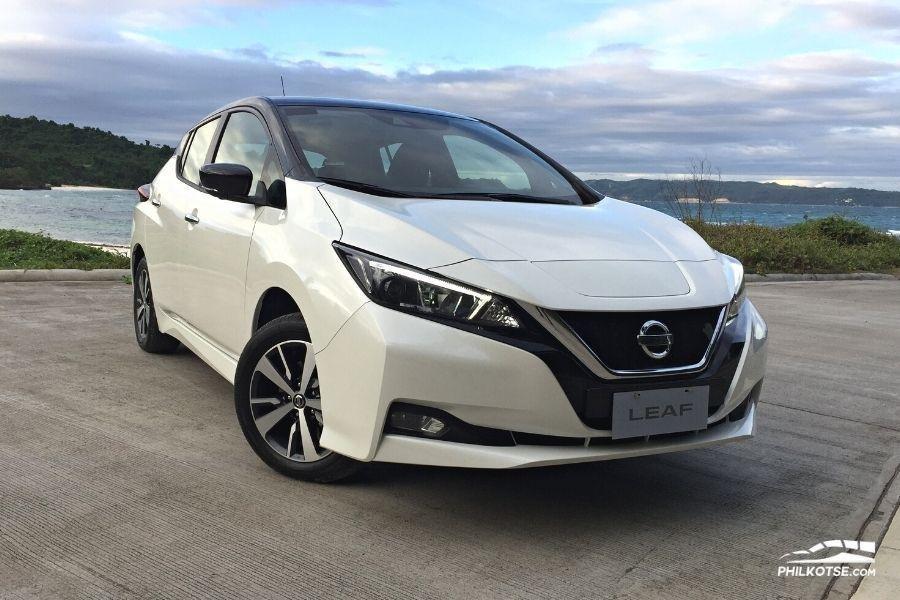 Nissan LEAF
Other benefits of this approach are size and weight reduction; the reduction of the use of heavy rare metal earth elements to one percent or less of magnet weight; and that Nissan EVs can continue providing an enjoyable and unique driving experience.
By 2030, the X-in-1 strategy is expected to aid the brand's Nissan Ambition 2030. This plan aims to roll out a total of 27 fully electric and hybrid e-Power vehicles in the next seven years.
"We make the most out of our expertise and know-how from our more-than-a-decade-long development and production of electrified technologies," said Nissan Senior Vice President Toshihiro Hirai, who leads powertrain and EV engineering development.
"Through our innovations in electrified powertrain development, we'll continue to create new value for customers and deliver 100 percent motor-driven vehicles – EVs and e-Power – as widely as possible," added Hirai.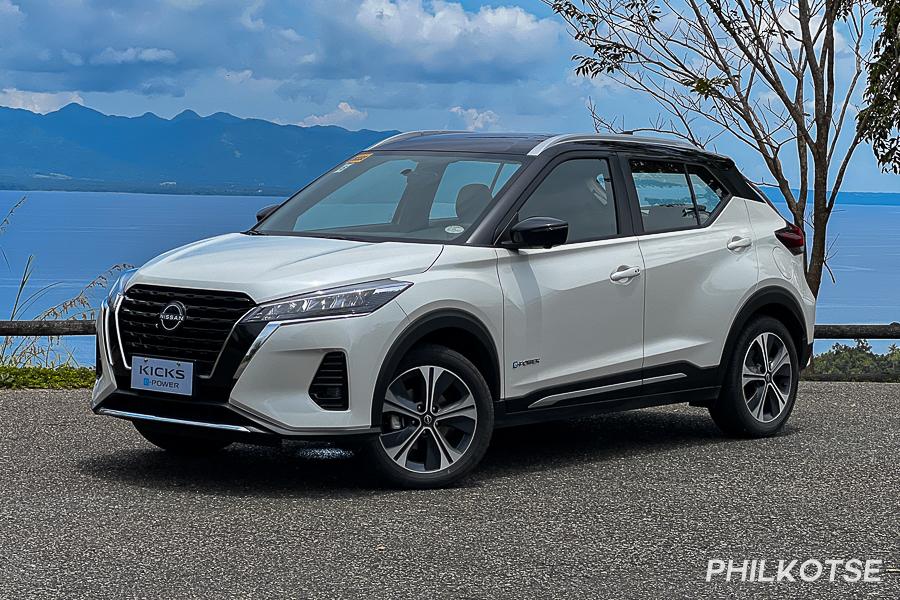 Nissan Kicks
Here in the Philippines, Nissan is offering a pure EV and a model with e-Power technology. The Nissan LEAF comes with an all-electric powertrain that is capable of providing a maximum range of 311 km. Meanwhile, the Nissan Kicks utilizes the e-Power tech, which is an ideal choice for those transitioning to electrified vehicles.
Stay updated with the latest car technologies at Philkotse.com.

Know more about Nissan

Nissan Philippines has a total of eight models in the market, excluding one upcoming vehicle which is the Nissan Magnite. The price list of Nissan vehicles in 2023 ranges from Php 779,000 to Php 4,698,000 for the cheapest Nissan Almera and most expensive Nissan Patrol, respectively. Meanwhile, the Nissan GT-R's price in the Philippines is available upon request so visit Nissan dealerships for inquiries. Nissan's best-selling models in the Philippine market are as follows: Nissan Navara, Nissan Urvan, and Nissan Terra.
At Philkotse.com, we provide you with the most up-to-date Nissan Philippines price list, along with promotions from all dealers, the best monthly installment programs, prepaid, and cash discounts in the Philippines market.

Rex Sanchez
Author