Rumor suggests the hottest hatchback of Ford - Ford Focus RS - may be introduced in 2020.
The current Ford Focus RS production will end on April 6 but it is expected that car enthusiasts won't have to wait long for the new model. Leaked information suggests the this hottest hatchback of Ford may be introduced in 2020. Rumour also has it that the next RS has a hybrid powertrain.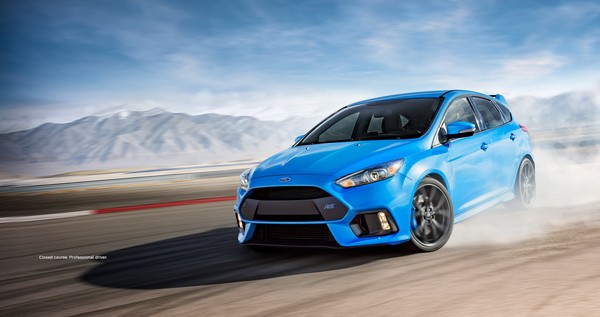 The current Ford Focus RS production will end on 6 April
The next model of Focus RS is believed to keep the 2.3-litre turbocharged 4-cylinder. Plus, additional tuning is expected to bring a little more power. The improvement from a mild hybrid setup including an integrated starter- generator and a forty-eight-volt electrical system is also promised to come in this model. To recap, the system is supposed to be able to produce 400 HP and 576 Nm of torque. Perhaps there comes only one available gearbox being a dual-clutch automatic.
>>> Related posts:
Video: 2018 Ford Focus RS: Review
Driving advantages also follow the equipment of the hybrid system. Ford might add some tech to boost power when changing gears; therefore, there's no longer a quiet torque delivery. More oomph could be added thanks to the integrated starter- generator. There could be lighter weight (about 100 pounds) compared to the current RS.
Also from rumors, the next Ford Focus RS 2020 may gain specs which is similar to the Mercedes-Benz's next-generation A45. As we all may know already that the German carmaker's model will be equipped with a brand-new 2.0-litre turbo 4-cylinder putting out 400 HP. The All Wheel Drive system emulating E63 S' tech provide a Rear Wheel Drive mode.

Know more about Ford Focus 2022

The Ford Focus is a compact sedan offered in either a five-door hatchback or a four-door sedan. The Ford Focus is produced by Ford Motors Company. It was created under Alexander Trotman's Ford 2000 idea. His aim was to bring the model into the worldwide market.
Recent posts