We should see this in all Nissan local dealerships soon.
Nissan Philippines is closing the month of April on a high note by opening once again another dealership in Valenzuela City. This month alone, the Japanese carmaker has managed to open three dealerships in total including in Caloocan City, Tuguegarao City, and now in Valenzuela City.
What makes the new Nissan dealership different is that it will pioneer the brand's new and redesigned logo not only in the country, but also in the ASEAN region. Nissan rebranded its image last year to come with a more daring and aggressive approach moving forward in the automotive industry.
New Nissan dealership in Valenzuela City
Located along McArthur Highway, the Nissan Valenzuela is a 1,000 sq.m. dealership that can showcase up to five models for display and accommodate four service bays for servicing Nissan vehicles. Customers can now visit the new dealership and avail of the brand's products and services.
With its inauguration, Nissan models are now closer to people residing in Valenzuela City. These models include the Almera, Terra, GT-R, and more. The recently-launched Nissan Navara is also now offered which now comes with a more aggressive pickup truck styling that demands a commanding presence on the road.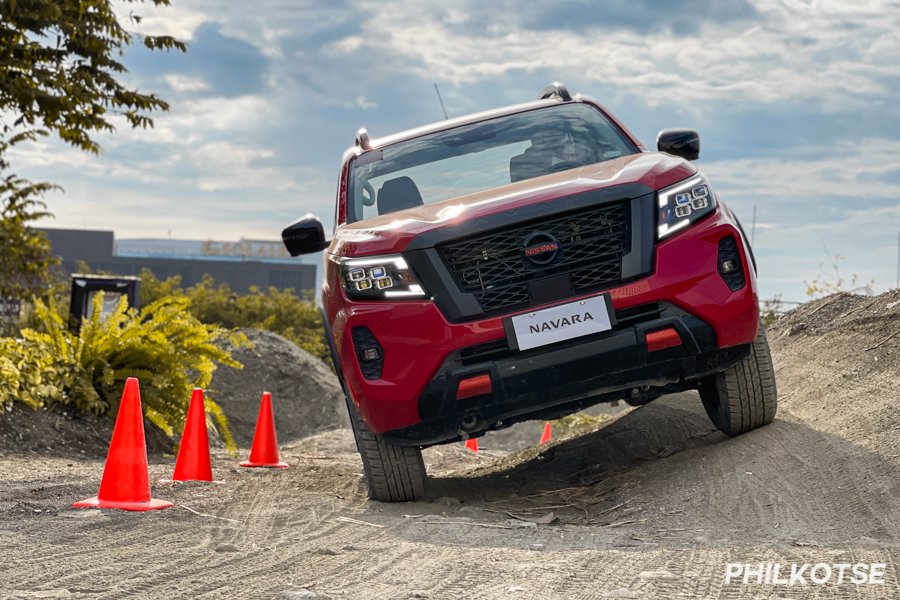 New Nissan Navara pickup truck
In addition, Nissan Philippines will be integrating the new logo to all of its dealerships in the country. As of this writing, Nissan dealerships in Mantrade Makati, Shaw, and San Fernando have redesigned their facilities to adopt the new logo.
"The new logo signals the evolution of Nissan as not only a traditional vehicle manufacturer to a provider of mobility and services. Now appearing in our newest dealership in Valenzuela, this marks the latest chapter in our commitment to make the brand more accessible to more people in more areas in the Philippines through dealer expansion," said President and Managing Director of Nissan Philippines Atsushi Najima.
Visit Philkotse.com for more of the latest in the automotive industry.
Know more about Nissan Navara 2021

<p>The Nissan Navara is one of the most reliable midsize pickup trucks that is used in Europe, South Africa, Australia, New Zealand, and Asia. It is known for its modern and muscled physique packed with innovative features. Whether you use it daily going to work or to transport a good number of goods in rural or urban areas, this versatile workhorse can truly perform. The new facelifted model comes with a bolder front end, which gives it a more commanding presence. It is also integrated with updated tech and safety features.</p>

Rex Sanchez
Author
Recent posts