Ford teases the compact pickup truck's rear.
Ford will soon welcome another pickup truck to its family called the Maverick. It will sit below the F-150 full-size and Ranger midsize pickup truck in terms of size, making it the smallest in the Blue Oval company's lineup of pickup trucks.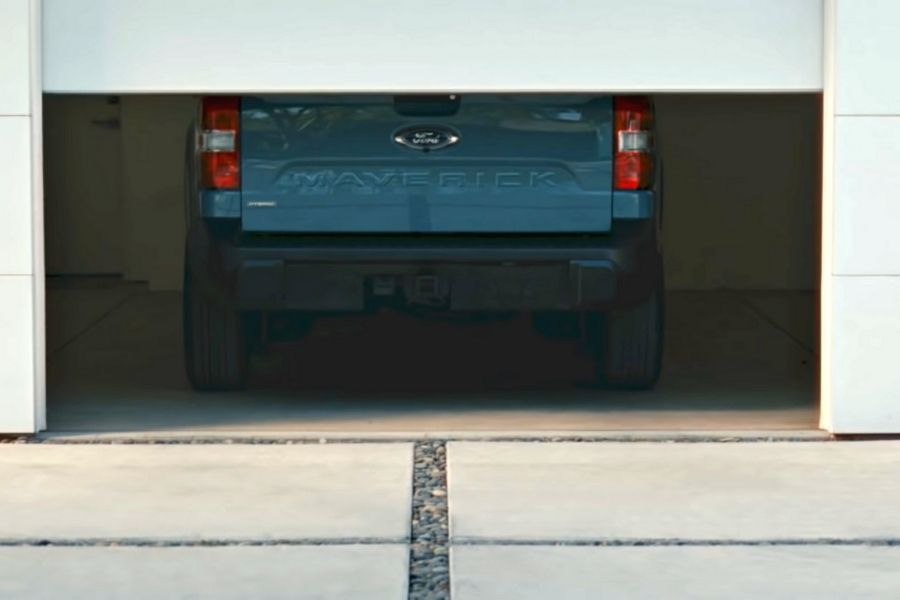 The all-new Ford Maverick compact pickup truck
In consideration of the Ford Maverick's size, one can say that it is more of a lifestyle pickup truck instead of a workhorse vehicle. Ford will be marketing the all-new compact pickup truck to those car buyers who don't necessarily need a large and rugged pickup truck.
No official specifications have been released by the American car brand just yet. But the teaser video released by Ford suggests that the Maverick will have a hybrid powertrain. The Ford Maverick is also set to head-to-head against the Hyundai Santa Cruz pickup truck that was launched earlier this year. The Maverick could most likely come with similar dimensions as the Santa Cruz, which caters to individuals who are looking for a compact urban pickup truck.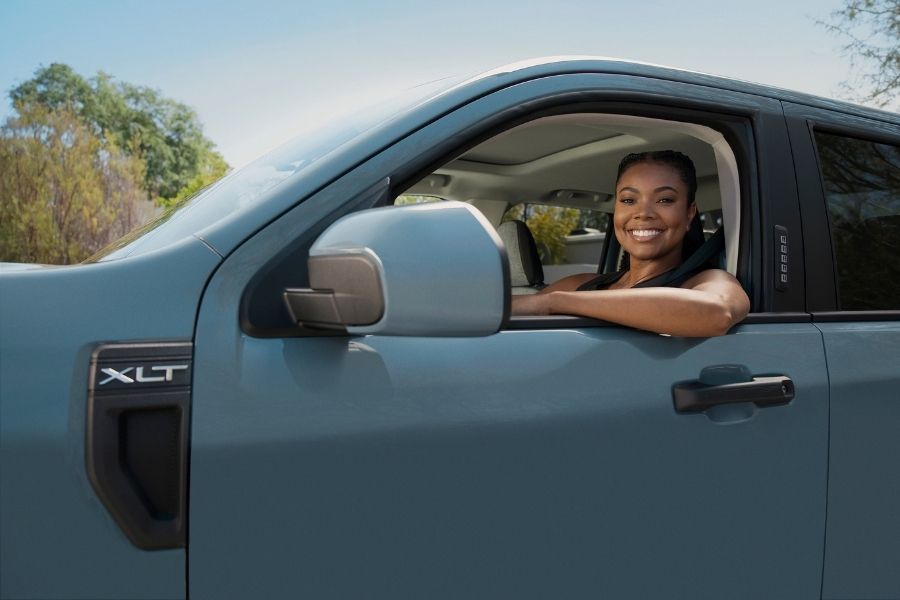 It could come with a sunroof as seen in this photo of Gabrielle Union in the truck
The all-new compact pickup truck is slated for a global reveal on June 8, 2021. American actress Gabrielle Union will be helping Ford in unveiling the new Maverick through her Instagram and Tiktok channels. Ford's social channels including Hulu and its new Tiktok channel will also take part in showcasing what the Maverick can offer in the market.
>>> Related: HYUNDAI H-100 2016 FOR SALE
This is, however, not the first time Ford is using the Maverick nameplate. The American car brand first used the nameplate in 1970 for its short-lived compact sedan that can be configured to either a 2-door or 4-door body layout. It should be interesting to see how the new Maverick compact pickup truck will rebuild the nameplate.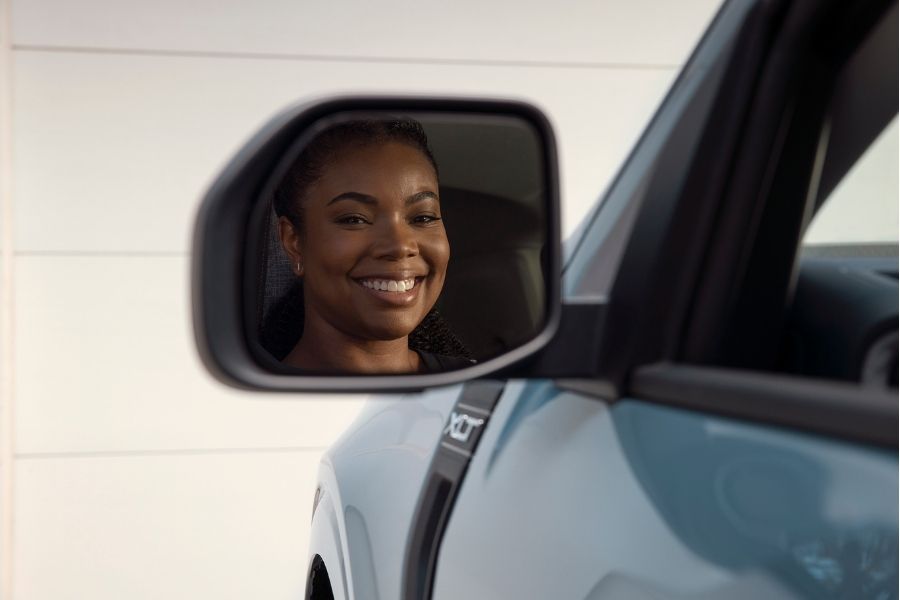 Gabrielle Union and Ford will reveal the new Maverick on June 8
The all-new Ford Maverick is a testament to the Blue Oval company's push to further improve its pickup truck lineup. Recently, Ford launched the electrified version of its best-selling F-150 truck called the F-150 Lightning as part of the car brand's electrification plan.
Visit Philkotse.com for more of the latest in the automotive industry.

Rex Sanchez
Author