The feature is primarily intended to benefit businesses.
Quarantine lockdowns mean plenty of opportunities for delivery services, but transporting cargo from the port to your front porch isn't as easy as it looks. While you're at home waiting for that parcel from overseas, delivery drivers contend with various hazards just to hand it to you in one piece, lest any untoward incident leads to delays.
Ford's New "Smart Mirror" Can Help Van Drivers See Through Metal
Ford understands the importance of ensuring a safe space even when working on the road, which is why it came up with a 'Smart Mirror' feature for its business-oriented models such as the Transit. The standard exterior mirrors only allow drivers to see on either side of the vehicle, leaving a large blind spot directly at the rear portion.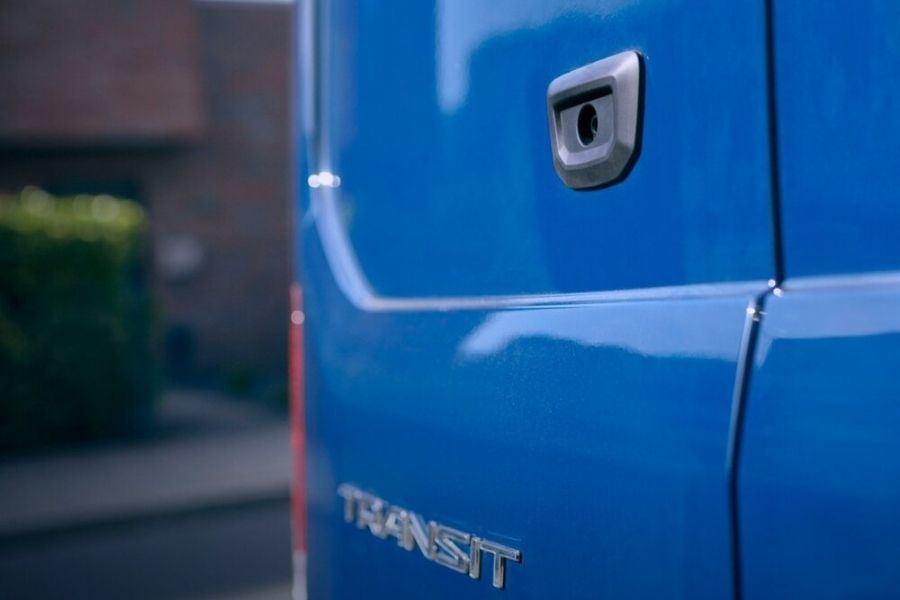 A rear-mounted camera provides a clear and unobstructed view of the road
This is where the Smart Mirror comes in. A rear-mounted camera on the van's door sends a high-definition video feed that drivers can view on the Full Display Interior Mirror. The setup makes them more aware of their surroundings before setting off, changing lanes, or approaching a roundabout.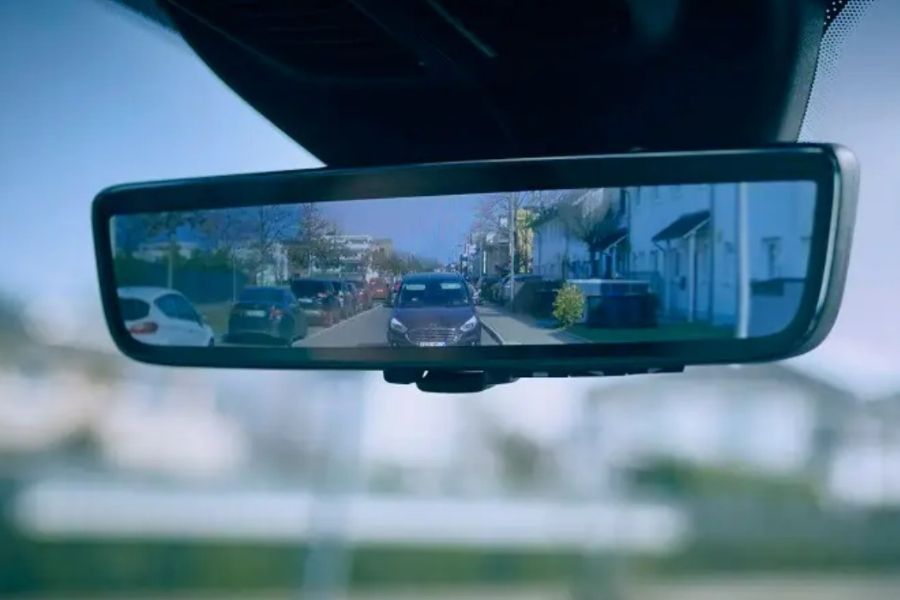 Drivers can see the live video feed while driving
Watching out for rear obstacles when reversing into a parking slot becomes easier, as well as avoiding sudden appearances by other road users such as cyclists, pedestrians, and fellow motorists. The camera features a wide field of view (twice the width of a conventional mirror), while the cabin monitor comes equipped with automatic brightness control to ensure consistent visibility day or night.

We'd like to think that this add-on could also benefit passenger vehicle owners eventually. Imagine having a clear view of a crossover or SUV's rear area even when the cabin is full of occupants and cargo, which is often difficult with a standard rear-view mirror.
The system makes it easier to see traffic behind before you move out of a parking space
Ford hopes that businesses will benefit from this feature by reducing the likelihood of accidents and lowering insurance premiums, since visibility is improved for delivery drivers. The company says that the system can be installed on windowless Ford Transit models from 2014 and Transit Custom units from 2012.

We give you a clear view of the latest automotive updates at Philkotse.com.
Know more about Ford Transit 2021

In 1965, Ford produced a light commercial vehicle - the Ford Transit. Initially, it was used as a cargo van; however, due to its versatile platform, it is now being used for other roles as well. One of its most known functions is being a passenger van. The fourth-generation Ford Transit can be capable of accommodating 15 occupants as a hauler. The Ford Transit is the American carmaker\s second attempt at providing a people-mover after its first venture at its Ford E-150 a few years ago. On November 27, 2019, the vehicle was launched under the Light Commercial Van & Bus segment (LCVB), which aims at certain businesses that require an automobile that can be used as a crew, passenger, even as a cargo van if the rear seats are all removed. The Ford Transit goes with the same price range as the Hyundai H350, Foto Toano, and Toyota HiAce GL Grandia Tourer at a P2M mark. The Ford Transit guarantees a practical package that is also not bare-bones as what vans are thought to be compared to all the passenger-ferrying vehicles. The 15-seater Ford Transit is offered in three color options - Magnetic Metallic, Moondust Silver, and Frozen White. It also comes with a single powertrain option.

Joseph Paolo Estabillo
Author