A dark gray variation is also available as an option.
The act of revising a logo is a common occurrence among automakers. It could mean different things, such as representing a new direction moving forward in the industry. Audi is the latest automaker to make changes to its corporate symbol by introducing a revised version of the brand's iconic four rings.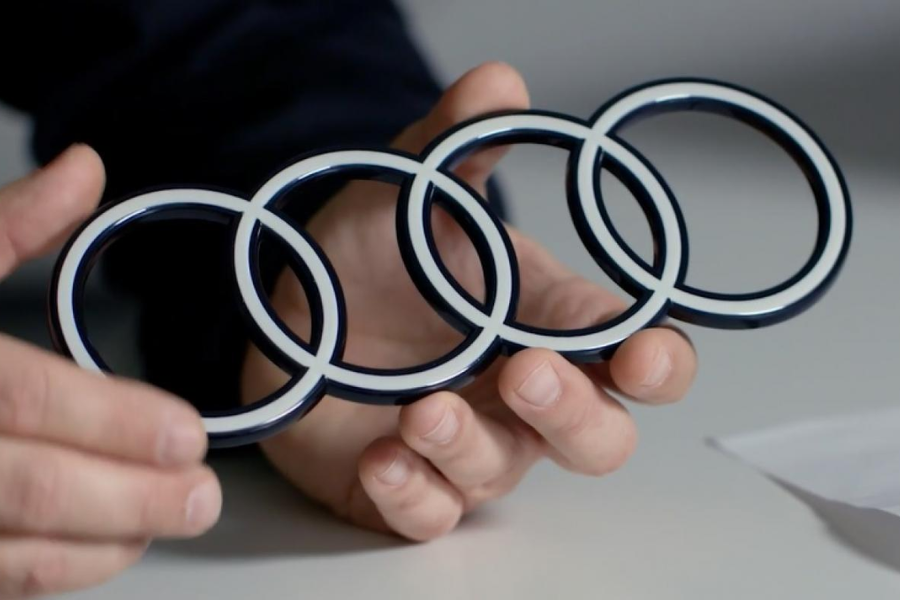 New Audi logo
To the untrained eye, the changes made to the new logo may not be noticeable considering that the core four interconnected ring design is still intact. The major revision includes giving the logo a stronger two-dimensional appearance by using two colors, namely black and white.
This means that the chrome-colored rings have been replaced. The new logo uses white as its main color, with black painting the surrounds of the rings. Looking at it, the polarizing colors provide a high contrast that underscores a 2D look. Audi said that the changes take the brand's DNA to the next level.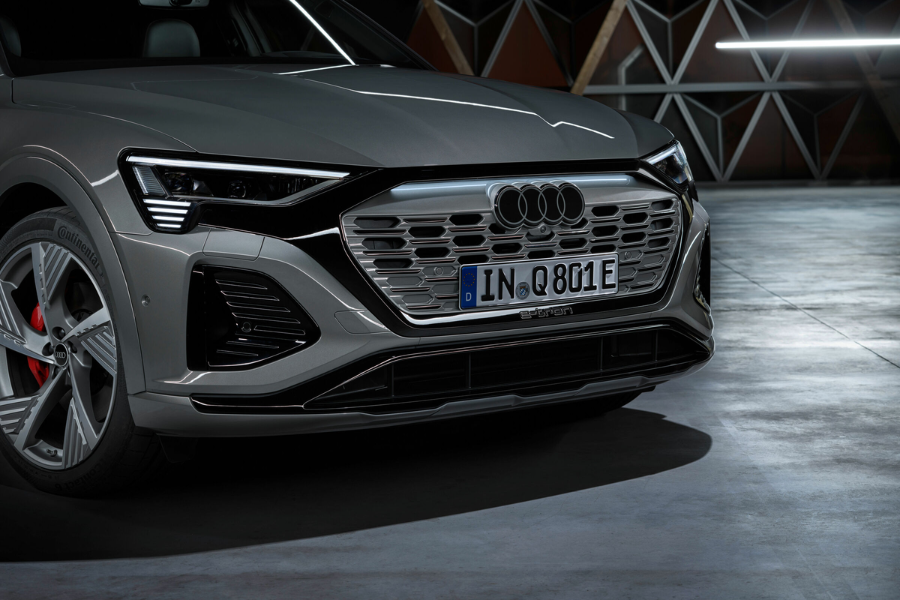 The Audi Q8 e-tron rocking the new logo in dark gray
For those who might not fancy the black and white combo, customers will still be offered a variation that replaces white with dark gray. The latter looks like high-gloss black, which should give it a more plush finish. This variant can be seen on the 2024 Audi Q8 with e-tron tech, the brand's all-electric midsize crossover.
"As a progressive premium brand, Audi targets modern customers who value high-quality design and attention to detail. There are really only two basic trends in brand presentation and product design today that express precisely this premium quality: That is, on the one hand, the loud and very bold, and on the other, the restrained, pure, and clean," said brand strategist Frederik Kalisch.
"We want our quality to speak through the design and the product itself. The new two-dimensional look gives our rings a significantly more modern and even more graphic makeover, although their geometry is almost identical to the former ones," shared brand designer André Georgi.
Get the latest car news update at Philkotse.com.

Know more about Audi

If you're looking for a more convenient way to browse Audi automobiles, go online and visit Philkotse.com. The user-friendly site provides a wide selection of new and used Audi models. In addition, you can enjoy exciting promos and deals. Plus, know the latest news, price list, reviews, and information about your other favorite car brands.

Rex Sanchez
Author