One owner found this out the hard way while having the car inspected.
In case you haven't heard yet, the Land Transportation Office (LTO) is in the process of phasing out the country's 1,000 private emission testing centers.
These will be replaced by 138 accredited private motor vehicle inspection centers (PMVICs) for both two- and four-wheeled vehicles.
The change is in line with the agency's new Motor Vehicle Inspection System (MVIS), which aims to make sure that your vehicle, new or otherwise, is roadworthy before being allowed to have its registration renewed.
Vehicles will be more throroughly inspected prior to registration renewal
At least 60 items are included in a standard checklist of components to inspect and test, pretty comprehensive since your safety and those of other road users depend on it.
With an inspection fee of Php 1,800 for cars and Php 600 for motorcycles, the cost isn't exactly cheap, which is why it's important to make sure that practically every aspect of your vehicle is in good working order before bringing it in for inspection.
Even if just one component falls below standards, the car gets a failing mark which will affect its chances for registration renewal. Oh, and you forfeit the inspection fee, to boot.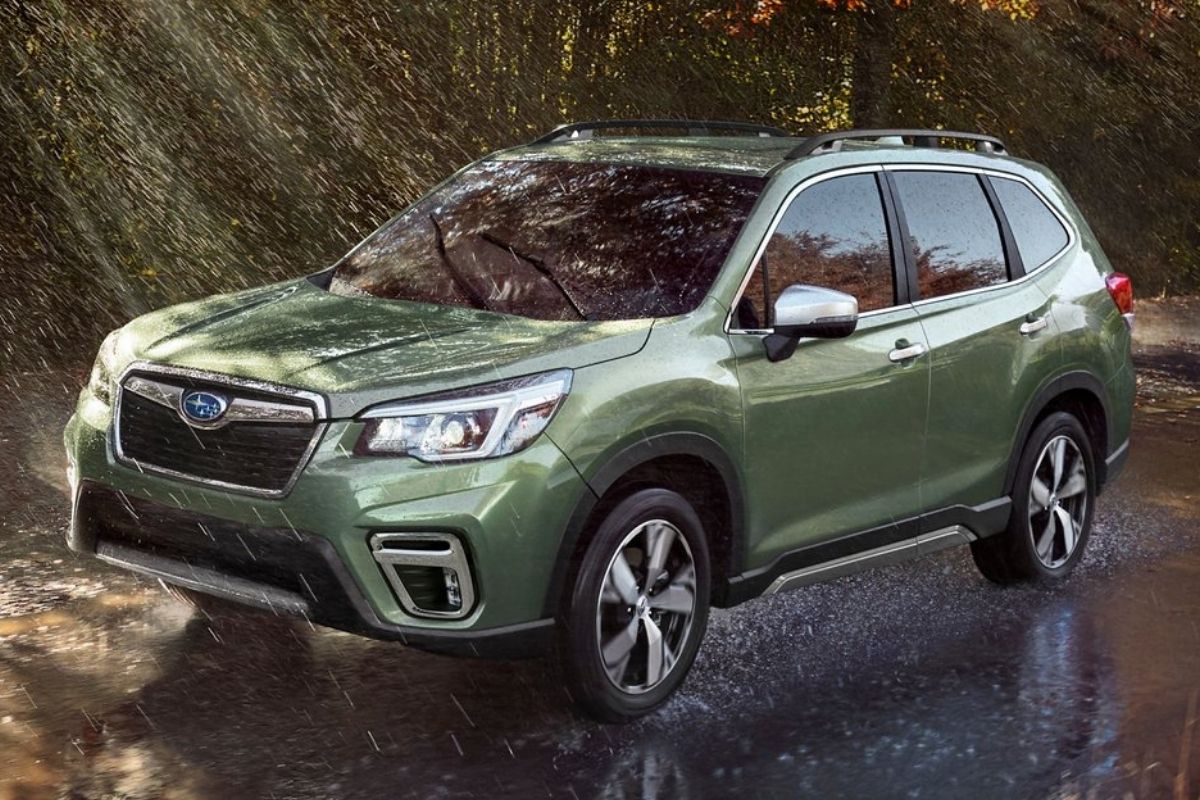 If your vehicle has AWD, make sure the technicians are aware of that fact
Another important reminder is to make sure you remind the PMVIC personnel about your vehicle's particular drivetrain. Most passenger cars these days run on front-wheel-drive, but there are those that are still driven by the rear wheels. And then, there are the pricier ones that use either part-time four-wheel-drive or full-time all-wheel-drive.
Outside of car enthusiast circles, this detail is not readily apparent at first glance, which could mean disastrous consequences for your vehicle if you fail to inform the technicians beforehand. It was a lesson one motorist learned the hard way, as evidenced by a Facebook post.
>>> Related: LTO: Scooters, e-bikes need registration; users need driver's licenses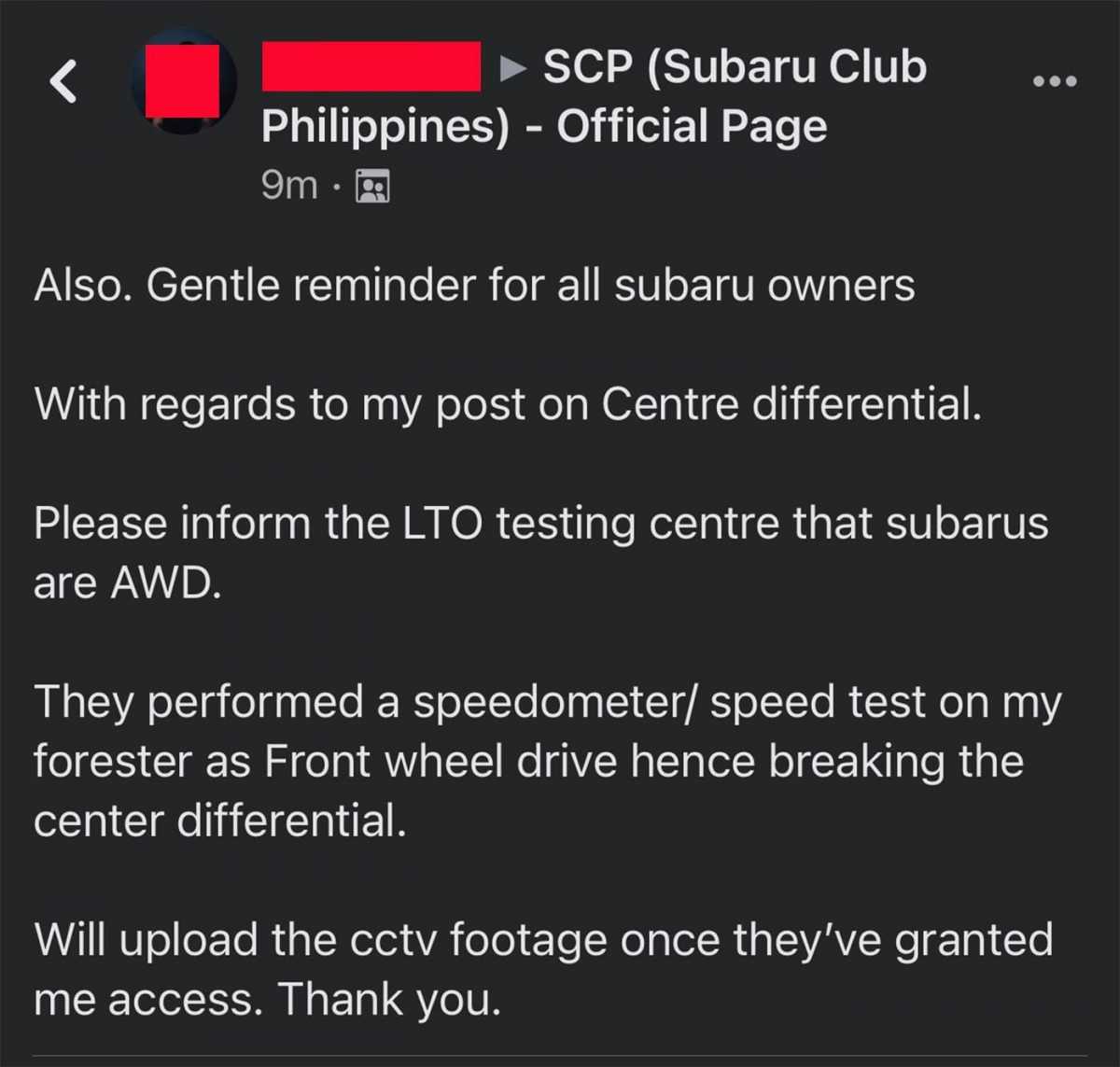 The poor owner has to face an even bigger expense
The vehicle in question was a Subaru Forester, which more often than not uses all-wheel-drive. PMVIC technicians conducted a speedometer test under the assumption that the vehicle was front-driven, resulting in a broken center differential. It would be safe to say that the vehicle failed the inspection. This could pose a similar problem for those driving pickups or SUVs, especially the range-topping variants.
Many observers might point the finger at the PMVIC facility for directly damaging the poor Subie's drivetrain. In hindsight, however, it's an avoidable mishap. Consider that even gas station attendants mistakenly put in the wrong fuel under the assumption that a vehicle is diesel-powered when it actually runs on gasoline.
We could be making the same costly error when we assume that these workers are always updated on automotive trends, and a simple yet timely reminder can save you from ending up with a bigger expense than necessary.
Catch more of our timely automotive updates at Philkotse.com.  

Joseph Paolo Estabillo
Author