MMPC plans to release the Mitsubishi Outlander PHEV here in the Philippines in 2020. Keep reading for more!
Mitsubishi Outlander PHEV: Coming soon to the Philippines
In other parts of the world where it is available, the 2019 version of the Mitsubishi Outlander PHEV is one of the more popular plug-in hybrids.
This is due to the recent popularity of crossovers in general, it's brilliantly sleek styling, and of course, it's a great implementation of EV and combustion engine technologies.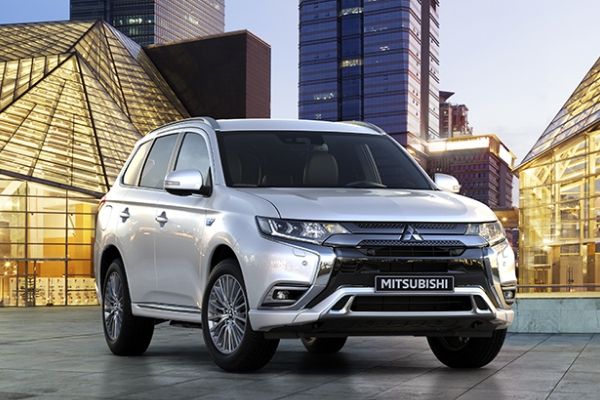 The Outlander PHEV exhibits one of the best implementations of the Dynamic Shield design
Now, it looks like that the Mitsubishi Outlander PHEV, as announced by Mitsubishi Motors Philippines Corporation, is coming to our shores by 2020. As for now, MMPC is yet to say exactly when.
So, what's the Outlander PHEV bringing to the table? Let's check out its specs!
>>> Latest update: 2021 Mitsubishi Outlander: Expectations and what we know so far
Mitsubishi Outlander PHEV 2020: Engine and powertrain
As you might already know a plug-in hybrid comes with two engines. The Outlander PHEV, however, comes with three engines; one internal combustion and two electric motors.
For its combustion engine, it's an Atkinson Cycle, 2.4-liter MIVEC engine that can make around 132 horsepower. For the two electric motors, the one at the front makes about 79 horsepower and the rear one makes about 92 horsepower.
>>> Mitsubishi Outlander 2022 Price Philippines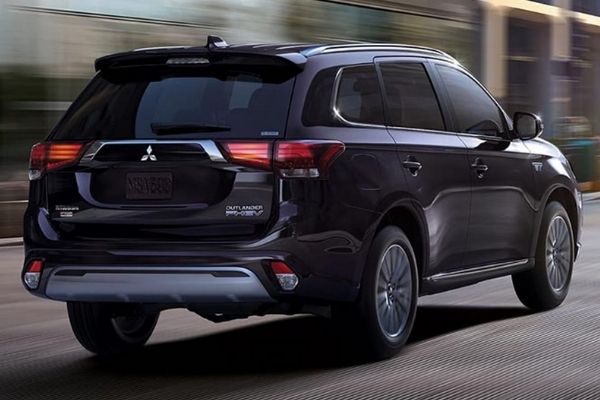 The sleek rear end reminds us of another famous Mitsubishi vehicle. Hmmm
>>> Check out: 8 upcoming EVs and PHEVs that will enter the market in 2019/2020
Power is then sent to all four wheels with an all-wheel-drive system which can actively distribute just the right amount of power to correct the trajectory of the vehicle. Neat.
And then there's the Outlander PHEV's amazing fuel efficiency which Mitsubishi claims to return up to 55.5 km/L.
The Outlander PHEV also has a pure EV mode which has a range of 60 kilometers. The total driving range is 498 kilometers.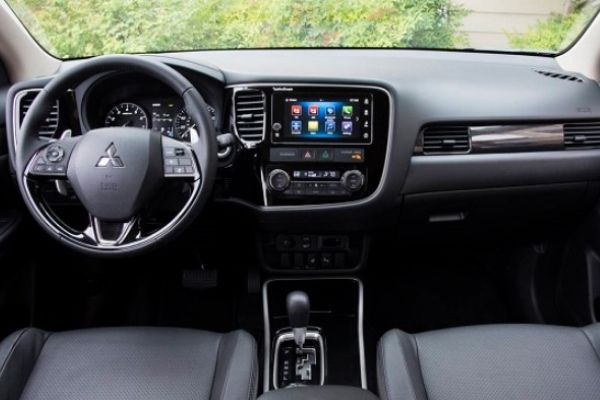 The interior of the Mitsubishi Outlander PHEV
>>> Find your best Mitsubishi Outlander for sale
Mitsubishi's Dendo Drive Station
In conjunction with the Outlander PHEV's imminent arrival, Mitsubishi's Dendo Drive Station is also coming to the Philippines.
It's a facility that comes equipped with a solar power system and vehicle to home equipment. This allows electrified models like the Outlander PHEV to drive in and charge its batteries.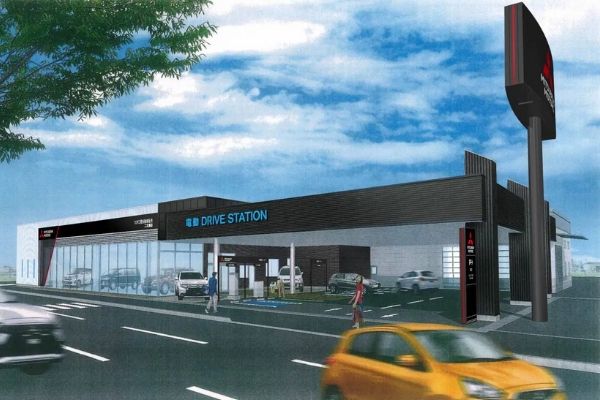 A Dendo Drive Station looks like the run of the mill showroom on the outside
>>> Have you known top 9 most successful electric vehicles brands in 2019?
As of the writing of this article, five Mitsubishi dealer partners have already signed a memorandum of understanding with regards to this new Mitsubishi facility.
For more automotive news, keep reading here on Philkotse.com.

Know more about Mitsubishi Outlander 2023

The Outlander PHEV 2023 is the latest entry of three-diamond brand Mitsubishi into the Philippines market's crossover segment. It is offered in the local market with one variant only and the Mitsubishi Outlander 2023 price Philippines is Php 2,998,000. Under the hood of the Mitsubishi Outlander PHEV lies a naturally aspirated 2.4L inline-4 MIVEC gasoline engine that generates 128 horsepower and 199 Newton-meter of torque. This is paired to a hybrid system, with the electric motors delivering up to 70 hp and 195 Newton-meter of torque. Another powertrain feature is the Super All-Wheel Control (S-AWC) 4WD System.
Dimensions-wise, the Outlander PHEV is 4,695 mm long, 1,800 mm wide, and 1,710 mm tall. It also gets a ground clearance and wheelbase rated at 190 mm and 2,670 mm, respectively. This Mitsubishi model is almost on a segment of its own as not a lot of compact crossovers in the country such as the Honda CR-V and Subaru Forester utilize a plug-in hybrid (PHEV) system.

Cesar G.B. Miguel
Author