The upcoming Mitsubishi Outlander 2021 prototype was spotted in Michigan and its bigger than any of its predecessors.
1. Mitsubishi Outlander: One of the first crossover SUVs
Introduced way back in 2001 as the production version of the Mitsubishi ASX concept vehicle, the Mitsubishi Outlander Philippines was one of the Japanese company's first forays into the compact crossover SUV market segment.
So like the others in its class, the Mitsubishi Outlander has high ground clearance, has significantly more interior space than a sedan, and some models even have all-wheel drive. While having all those aforementioned characteristics, crossover SUVs are not as bulky as a full-size or mid-size SUV.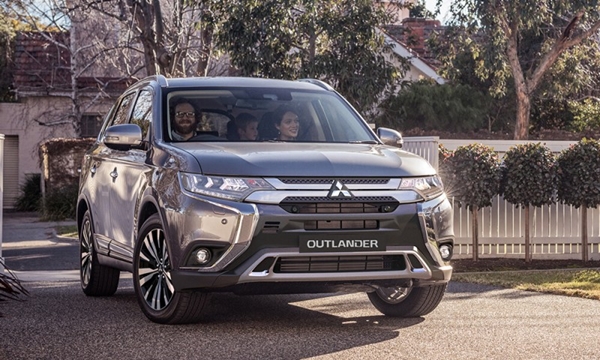 Mitsubishi Outlander was one of the Japanese company's first forays into the compact crossover SUV market
So while Americans indeed love these kinds of cars, we Filipinos also can't get enough of them. They're large enough to fit our kids while small enough for maneuvering in our tight city roads.
Initially, the Mitsubishi Outlander was actually available here in the Philippines as is evident from its numerous used car listings found on our Mitsubishi Outlander for sale section. But alas, while having newer models and even a hybrid version in other countries, the Outlander was indeed dropped for the Philippine market back in 2008. It was indeed replaced by the
So what's in store for this sought after Mitsubishi model?
2. Mitsubishi Outlander 2021: Prototype last seen in Michigan
A couple of days ago, the prototype of the next-generation, 2021 Mitsubishi Outlander was seen undergoing some road tests in Michigan. As to what kind of tests exactly, we do not know.
According to the witnesses, they didn't even recognize right away that this camouflaged vehicle was indeed the 2021 Outlander because not much news about it was brought out into the forefront beforehand.
>>> Latest update: 2021 Mitsubishi Outlander: Expectations and what we know so far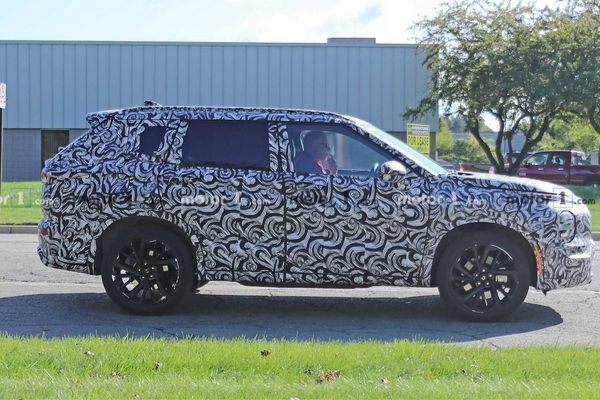 Just from this shot alone, we can plainly see that the 2021 Outlander has indeed grown in size. [Photo Source: Motor1]
Based also on another concept vehicle called the Engelberg Tourer concept, the upcoming next-generation Outlander is now larger to the point that a production version will be able to compete with the likes of the Hyundai Santa Fe.
As for engines, all we know about this part is that it might come with the turbocharged, 1.5-liter gasoline 4B40 Inline-4 engine from the Mitsubishi Eclipse Cross.
On the Eclipse Cross's current model, the engine makes around 153 horsepower but on the Outlander, the engine might be tuned to make more considering its size. There's also a more powerful hybrid version that is rumored to come with a 2.4-liter engine.
As for its looks, the 2021 Mitsubishi Outlander looks like a tougher, much more angular version of the Engelber Tourer Concept. The camouflage, however, hides much of the finer details when it comes to the design, so let's just wait until around the fourth quarter of 2020, at least in the United States.
>>> Subaru Forester 2016 is another competent compact crossover SUV, check it out!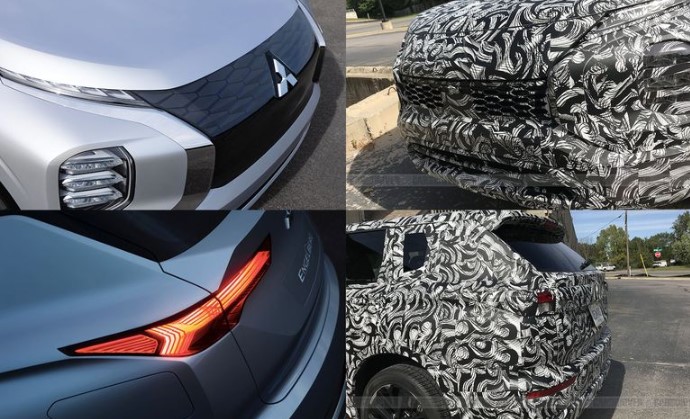 The 2021 Mitsubishi Outlander's rear and front end compared to the Engelberg Tourer Concept [Photo Source: Motor1] 
If ever the 2021 Mitsubishi Outlander gets released here in the Philippines, Philkotse.com will definitely be talking about it. So if you don't want to miss this crossover SUV's potentially brilliant, please keep yourself updated without the latest car news.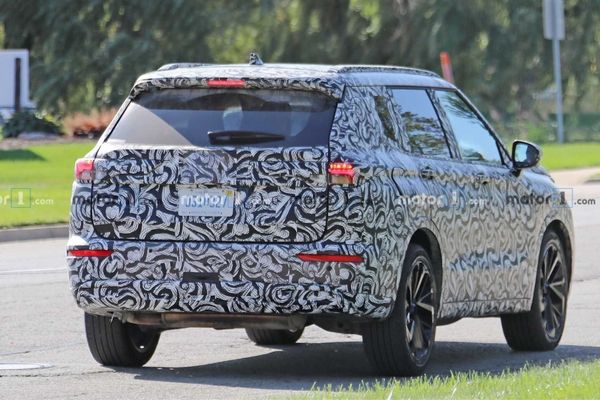 The 2021 Outlander's design displays more angular edges than its predecessor. [Photo source: Motor1]
Latest updates on upcoming Mitsubishi cars can be found in our Complete guide to the Mitsubishi Philippines' local lineup

Know more about Mitsubishi Outlander 2022

The Outlander PHEV 2022 is the latest entry of three-diamond brand Mitsubishi into the Philippines market's crossover segment. It is offered in the local market with one variant only and the Mitsubishi Outlander 2022 price Philippines is Php 2,998,000. Under the hood of the Mitsubishi Outlander PHEV lies a naturally aspirated 2.4L inline-4 MIVEC gasoline engine that generates 128 horsepower and 199 Newton-meter of torque. This is paired to a hybrid system, with the electric motors delivering up to 70 hp and 195 Newton-meter of torque. Another powertrain feature is the Super All-Wheel Control (S-AWC) 4WD System.
Dimensions-wise, the Outlander PHEV is 4,695 mm long, 1,800 mm wide, and 1,710 mm tall. It also gets a ground clearance and wheelbase rated at 190 mm and 2,670 mm, respectively. This Mitsubishi model is almost on a segment of its own as not a lot of compact crossovers in the country such as the Honda CR-V and Subaru Forester utilize a plug-in hybrid (PHEV) system.

Cesar G.B. Miguel
Author