The Japanese carmaker has made its Mitsubishi Expander 2018 one of the most successful vehicle launches in Indonesia.
Last August, Mitsubishi unveiled its Mitsubishi Expander 2018 (also known as Xpander) at the 2017 Gaikindo Indonesia International Auto Show (GIIAS). Many car experts were present at the show to appreciate the hot and cool Xpander. According to sources, the newest MPV will be a global vehicle, with the purpose of penetrating different areas and markets across the globe in the coming time.
Mitsubishi Expander 2018 - Interior Exterior and Drive
The Mitsubishi Xpander 2018 is truly the star of the stand as it has taken over 23,000 bookings since its debut at the GIIAS auto show. Incredibly, the Japanese car brand managed to collect over 5,000 orders for the new MPV only from GAIKINDO.
>>> See related story: 
The three-diamond badge held a special ceremony today to celebrate this impressive record of achievement and mark its first Expander rolled out of the company's new factory in Bekasi, Indonesia.
Chief Operating Officer at Mitsubishi Motors Corporation Trevor Mann shared that the much awaited Xpander combines many significant factors that are basic in the ASEAN market. This next-gen MPV is expected to be one of the best entries to the future of Mitsubishi in not Indonesia alone but across the ASEAN region.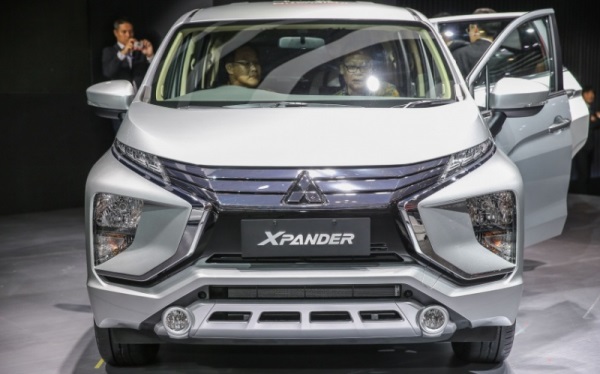 Mitsubishi made its all-new Xpander one of the most successful vehicle launches in Indonesia
Promotion of the newly-introduced 7-seater continues in Indonesia with "special displays" in 9 places and more than 70 shows. The Mitsubishi Expander 2018 comes with an upgraded version of the 4A91 1.5-liter four-cylinder DOHC engine that puts out 105PS and 141Nm with either a 4-speed automatic or a 5-speed manual tranny.
Built in Indonesia, the all-new Mitsubishi Xpander will be exported to many key markets in ASEAN region in 2018. The MPV is all set and ready to fight back the likes of Suzuki Ertiga, Honda BR-V and Toyota Avanza.
According to car news from Mitsubishi, the Xpander is expected to make its way here early next year. If Mitsubishi stays true to all of this talk, then you are just a few steps away from booking a Mitsubishi Xpander of your choice.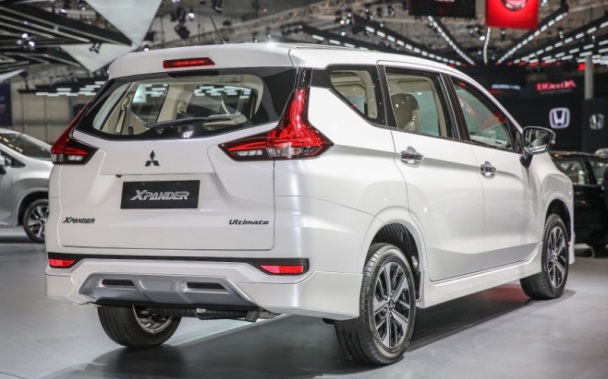 Record-breaking Mitsubishi Expander 2018 to come soon in the Philippines
Know more about Mitsubishi Xpander 2023

The 2023 Mitsubishi Xpander is a seven-seater MPV for the Philippine market. As of the 2023 model year, there are three available variants for this model. There's the Xpander GLX 1.5 MT, the Xpander GLX 1.5 AT, and the Xpander GLS 1.5 AT. These range in price from Php 1,050,000 to Php 1,180,000.
Size-wise, the Xpander has a length of 4,595mm, a width of 1,750mm, and a height of 1,750mm. It also has a wheelbase that spans 2,775mm, and a ground clearance of 225mm.
Under the hood, this Mitsubishi MPV uses a 1.5-liter inline-4 gasoline engine that's capable of producing up to 103 horsepower and 141 Nm of torque. It then uses a front-wheel-drive layout. Depending on the trim, it either gets a four-speed automatic gearbox, or a five-speed manual transmission.