It will also debut an all-new inline-6 engine.
Mazda announced that the upcoming CX-90 will be available as a plug-in hybrid electric vehicle (PHEV).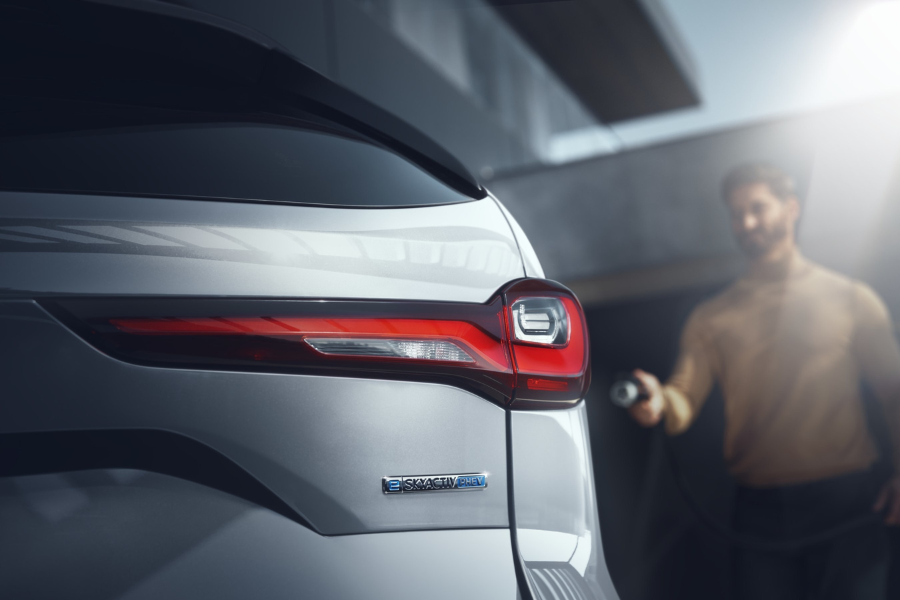 The Mazda CX-90 will come with a PHEV badge
In the words of the Japanese automaker, the 2024 CX-90 PHEV will not only be tuned to deliver outstanding efficiency but also performance. It will be using what Mazda calls the all-new e-Skyactiv powertrain.
Looking at the teaser image Mazda provided, the CX-9's rear comes with a quirky-looking taillight design along with an e-SkyActiv PHEV badge. It also shows an individual with a plug charger, signaling the model's use of a PHEV powertrain. Apart from those details, Mazda remains mum about its new three-row midsize crossover.
What we know for now is that the Mazda CX-90 will be offered with an all-new inline-6 engine. But we are not sure whether this engine will be used to go with the new plug-in hybrid system or not.
One speculation is the use of the 2.5-liter SkyActiv-G inline-4 gasoline engine with a 100 kW electric motor available in the all-new Mazda CX-60. It is capable of generating 323 horsepower and 500 Nm of torque.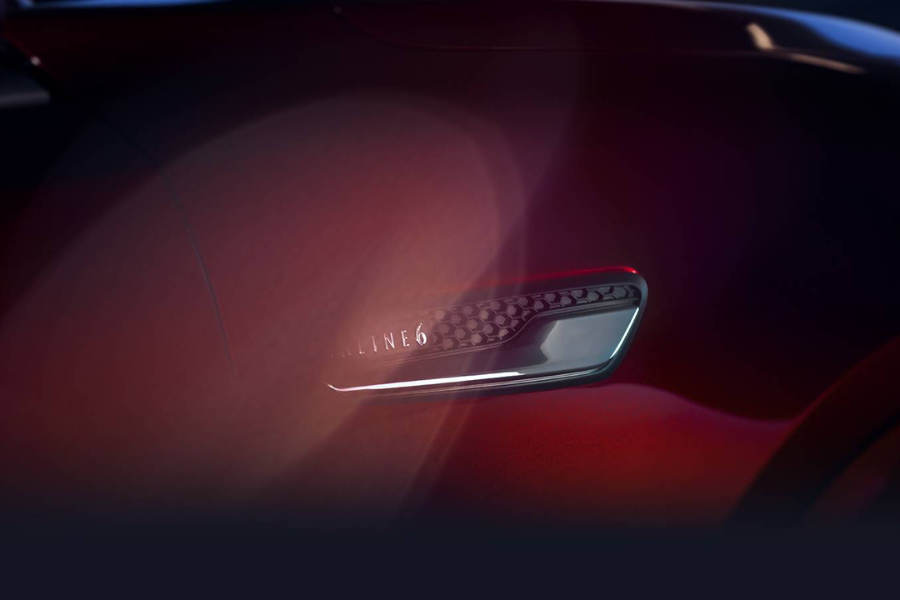 The CX-90 will be using an inline-6 engine
This could be offered alongside the new inline-6 engine in the new CX-90, expanding the powertrain options of the crossover. Another possibility is that the CX-90 could arrive as a PHEV model only. We don't have to wait for a long time to find out as the new model will be unveiled soon.
The Mazda CX-90 is slated to make its world premiere in January next year. It will exclusively be offered in the U.S. market as part of the brand's Large Production group. This group of new cars consists of the Mazda CX-60, CX-70, CX-80, and CX-90.
While the major markets of the CX-60 and CX-80 are Europe and Japan, the CX-70 and upcoming CX-90 are for North America. The US-bound Mazda crossovers are said to come with enhancement in size, which is a fitting characteristic in a market that favors large, high-performance vehicles. These characteristics are designed to meet customer requirements. 
Don't miss the newest cars in the market at Philkotse.com.

Know more about Mazda

Mazda Motor Corporation is a Japanese-grown brand that began in the city of Hiroshima. In January of 1920, the company was established as Toyo Kogyo Corporation under the ownership of Jujiro Matsuda. They were considered to be Japan's best cork producers that eventually made a name for themselves in manufacturing machining tools. Soon after, Matsuda ventured into producing the first motorized rickshaw in the market. The vehicle was called the Mazda-Go which was a reference to Matsuda himself.

Rex Sanchez
Author