This is part of Mazda's target to achieve carbon neutrality by 2050.
Mazda Motor Corporation announced an update to its Mid-Term Management Plan and basic management policies up to 2030. One of the key goals of the Japanese automaker is to transform its factories worldwide to be carbon neutral by 2035.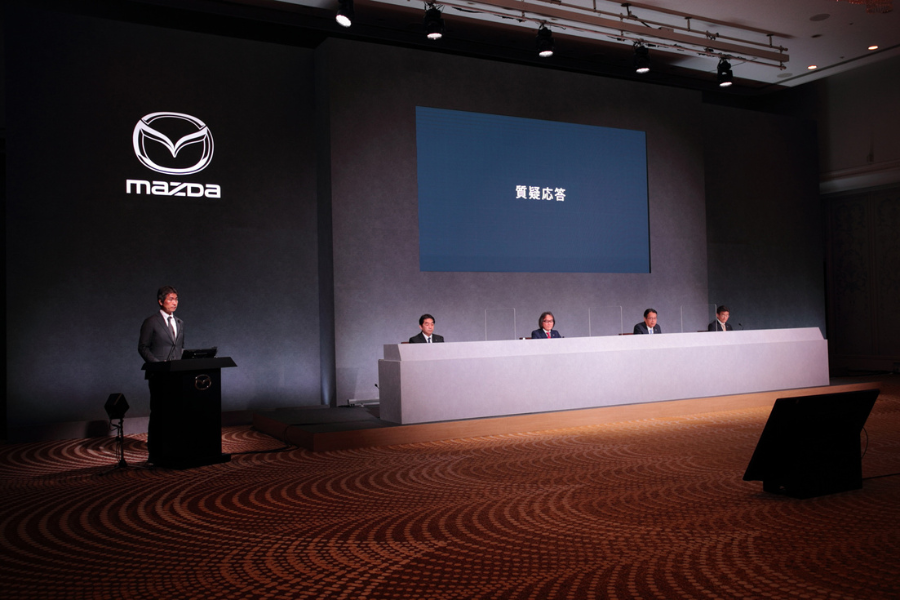 Mazda is looking for sustainable transformations
This is part of Mazda's target to achieve carbon neutrality by 2050, which is said to be pursued on three pillars: energy conservation, shift to renewable energies, and use of carbon-neutral fuels. Mazda added that in this effort, the company will "contribute to realizing a sustainable circular society while co-existing with local communities and residents."
Mazda will evolve its electric power system by coordinating diverse power sources to shape them into a sustainable ecosystem even small-scale systems can use. Companies and government authorities are working together to achieve this. The use of carbon-neutral fuels will also be expanded to make its factories carbon-neutral in the next decade.
Aside from the factories, Mazda President and CEO Akira Marumoto mentioned that supply chains will be transformed as well. This means that carriers and suppliers will be part of the company's CO2 emission reduction activities.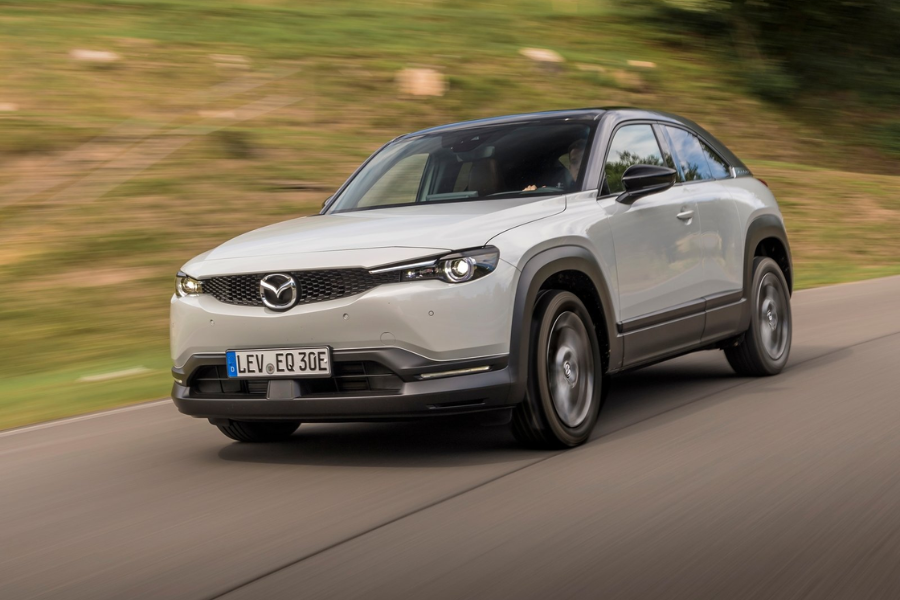 Mazda MX-30
While it could take a long time before we see significant outcomes, the automaker is starting to roll out its electrification strategy, which was also discussed in the 2030 Mid-Term Management Plan update.
We are starting to see more Mazda models equipped with some form of electrification, including the launching of its first-ever electric vehicle, the MX-30 in 2020. The electrification strategy consists of three phases, with the last phase promising to hold full-scale launches of battery electric vehicle (BEV) models from 2028 to 2030.
Mazda's Mid-Term Management Plan Update and Management Policy up to 2030
Locally, Mazda Philippines is also taking part in reducing carbon emissions in its day-to-day operations. The company inaugurated its net zero facility in Cabuyao, Laguna in 2019 where it can generate its own electricity of up to 140,000 kWh annually using 270 solar panels. Also, the facility can store up to 135,000 liters of rainwater for washing Mazda cars.
Get the latest in the industry at Philkotse.com.

Know more about Mazda

Mazda Motor Corporation is a Japanese-grown brand that began in the city of Hiroshima. In January of 1920, the company was established as Toyo Kogyo Corporation under the ownership of Jujiro Matsuda. They were considered to be Japan's best cork producers that eventually made a name for themselves in manufacturing machining tools. Soon after, Matsuda ventured into producing the first motorized rickshaw in the market. The vehicle was called the Mazda-Go which was a reference to Matsuda himself.

Rex Sanchez
Author