This is part of Mazda's moves to appeal to more automotive enthusiasts.
Crossovers are becoming a dime a dozen these days, with market demand gravitating towards versatile vehicles that combine sedan-like handling, generous interior space, and at least the appearance of off-road capability. Mazda is set to distinguish itself in this segment with two major features.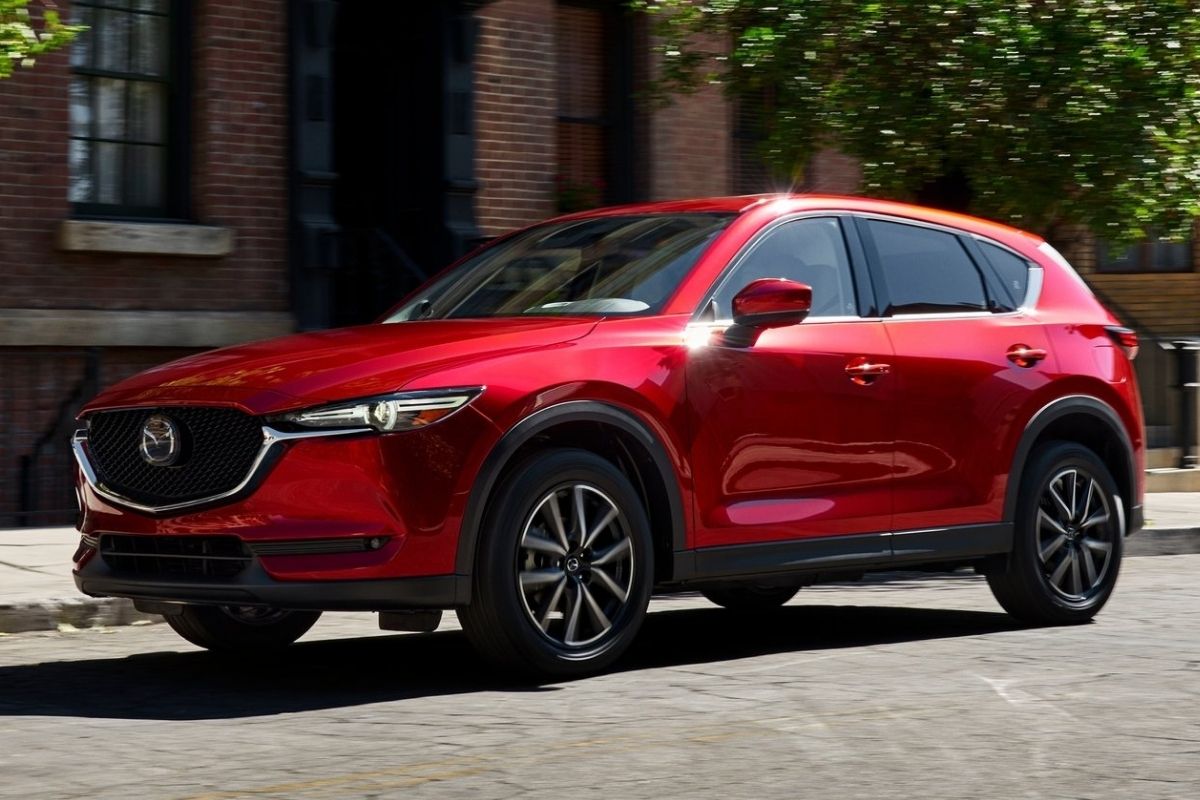 Mazda's next-generation CX-5 (pictured) and CX-8 crossovers could feature a new powertrain
A Nikkei Asia report says that the company plans to slot in an inline-6 engine on the new CX-5 and CX-8 crossover models, mated to a rear-wheel drivetrain. This combo is an effort to appeal to auto enthusiasts who prefer sportier driving.
Although it continues to feature rear-wheel-drive in the BT-50 pickup, Mazda's last notable RWD model was the RX-8 sports car, which bowed out in 2012.
The upcoming models will be part of the new Mazda lineup, divided into "large" and "small", based on chassis size. As both the CX-5 and CX-8 remain competitive in their respective markets, they will still be sold alongside their intended successors for the time being.
This isn't the first time that Mazda has hinted at an inline-6 and RWD package. Early last year, car fans ran with rumors of the next-generation Mazda 6 sporting the very same powertrain, based on a new platform that features a longitudinal engine mount.
The new Mazda 6 could be making an appearance as early as March 2022
The new Mazda 6 is set for a March 2022 launch, and should serve as a market test of the powertrain's viability before it makes an appearance on the new Mazda CX-5, which is scheduled for a 2023 release.
According to a Mazda official, the company is trying to hold down costs by delegating orders to parts makers overseas. The large models will likely be priced higher than current models on account of their higher specifications, but Mazda is trying to make adjustments to bring down the price and reduce the impact on sales.
>>> Related: Check out Mazda CX-5 2016 for sale here. 
"Pricing will change depending on whether the focus is on sales volume or improving branding, "said Masatoshi Nishimoto, a manager at market information company IHS Markit. "If (Mazda is) aiming for volume, they should offer more grades of a single model to broaden the price range."
Get your fill of automotive industry news at Philkotse.com.
Know more about Mazda CX-5 2021

<p>The Mazda CX-5 is a compact crossover, the first model to carry the carmaker&#39;s Kodo design language previewed on the Shinari concept in 2010. It is also the first to feature Mazda&#39;s full complement of SKYACTIV technologies, combining a rigid yet lightweight platform with efficient powertrains that reduce fuel consumption.&nbsp;&nbsp;<br /> <br /> For the Philippine market, the CX-5 is currently sold in four variants: 2.0 Pro FWD, 2.0 Sport FWD, 2.0 Sport AWD, and 2.2 Signature AWD.&nbsp;&nbsp;</p>

Joseph Paolo Estabillo
Author