Ever wonder what the upcoming Kia pickup truck will look like? These artist's renderings might give you an idea.
Last year, many automotive news sources confirmed that Kia is indeed making a pickup truck. It's going to be a midsize truck that's scheduled to debut in 2022 or 2023.
The same goes for Kia's sister company; Hyundai, with the Santa Cruz unibody pickup truck and another one on a ladder-frame platform. For Kia, rumor has it that it will be based on the Telluride, a midsize crossover that debuted just last year.
Now we've already seen pictures of the Hyundai Santa Cruz truck. We even showed you leaked pictures of the Santa Cruz pickup's body being transported. Now, however, we've found renderings of the planned Kia pickup truck, this time, from KooKiSungStudio.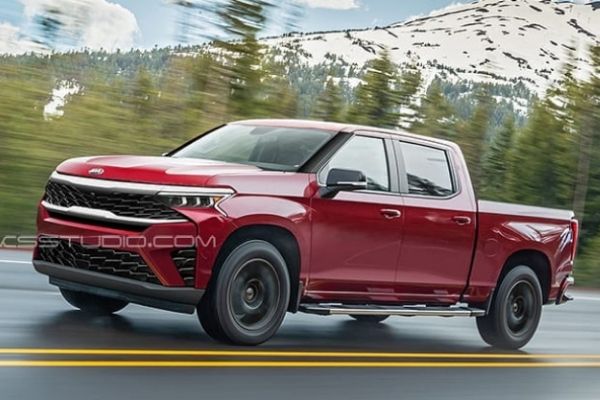 Here's the KooKiSungStudio render of the yet to be named Kia pickup truck. [Source: KookKiSungStudio]
The Kia pickup truck render looks massive
Instead of basing the rendered image from the Telluride, the creative artist who made these obviously based it on the Chevrolet Silverado, which of course is nothing like the Telluride.
Thanks to some art magic however, we can see from the rendering probably the largest version of the tiger-nose grille. 
>>> Related: What to expect in Maxus, Kia PH showrooms after quarantine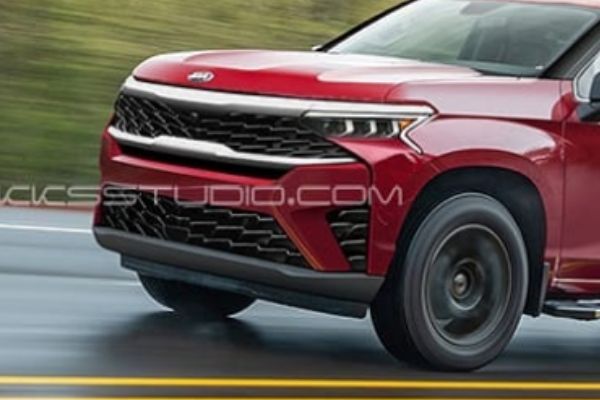 If we look closer, we can see that the rendered Kia truck is reaching Lexus levels of grille size [Source: KookKiSungStudio]
In comparison to the Hyundai Santa Cruz pickup truck, which was based on a crossover, the rendered Kia pickup also seems like a legitimate truck with a large bed. 
According to numerous sources like CarsGuide.com.au, Kia is indeed developing a midsize truck, which will then take a shot at the highly contested Australian market.
Note however that like the Aussies, Pinoys also love the Toyota Hilux, Nissan Navara, Mitsubishi Strada, and the Ford Ranger, then it is highly likely that we'll also be getting this Kia pickup truck in the future.
Note also that SsangYong, another South Korean car manufacturer, has already released the Musso and the Musso Grand here in the Philippines.
>>> Related: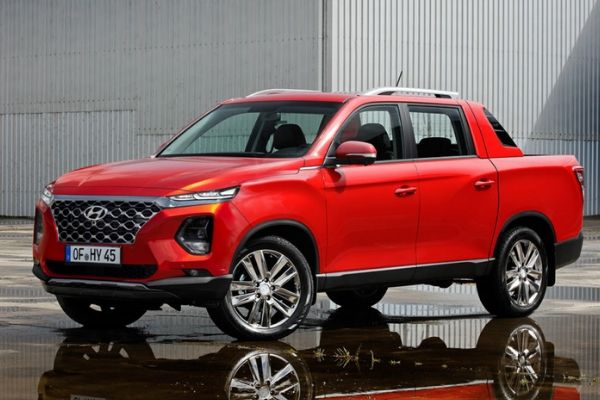 Here's what the production Hyundai Santa Cruz truck might look like
With regards to how the Kia truck will really look like, the South Korean car manufacturer is yet to release pictures. If we had to guess as to what engine it will come with, we're guessing that it will be propelled by the same 3.8-liter Lambda II V6 GDi already in use on the Telluride, or a diesel engine like the 2.2 liter D4HB inline-4.
For more artistic renderings of upcoming models, as well as the latest automotive news, keep reading here on Philkotse.com.


Cesar G.B. Miguel
Author