Someone spotted the "shell" of the production Santa Cruz pickup truck.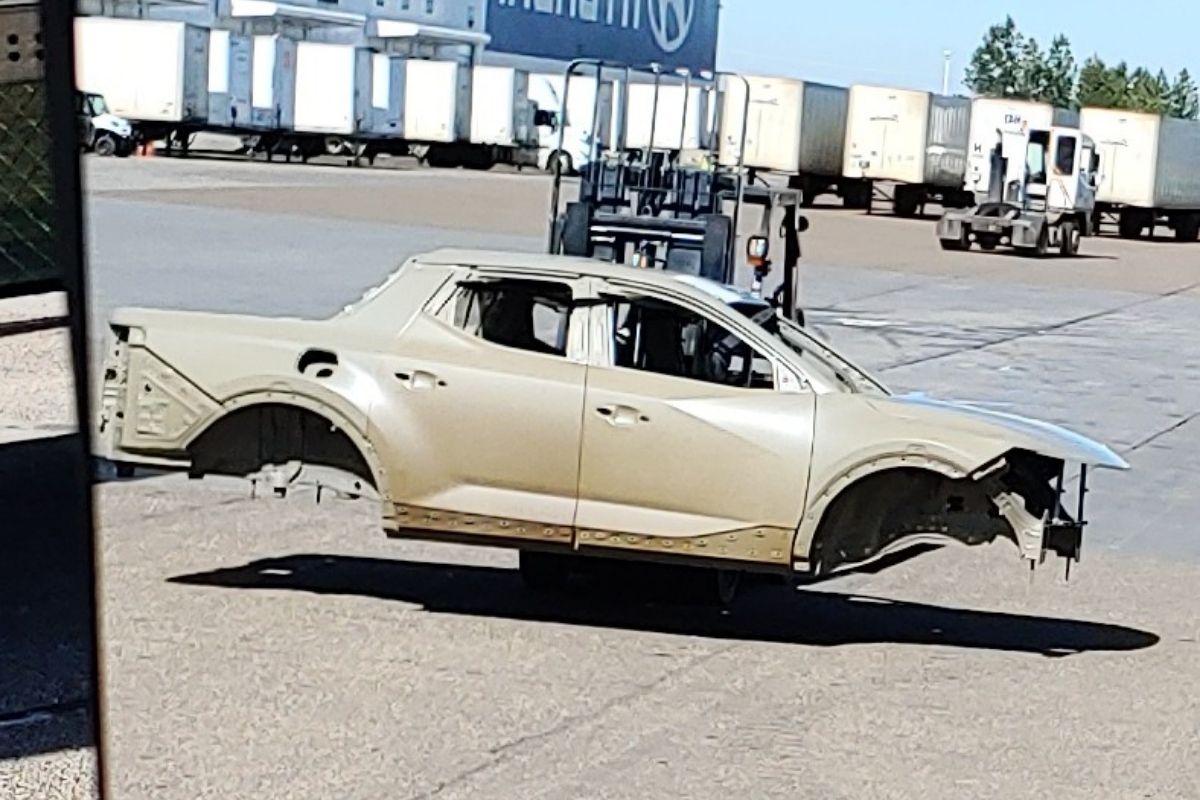 The leaked photo of production version 2021 Hyundai Santa Cruz pickup truck
For a couple of years now, there has been a lot of whispers about Hyundai's pickup truck floating around. Four years ago, Hyundai showed the world the Hyundai Santa Cruz concept at the 2015 Detroit Auto Show, and it looks very futuristic. In the past few months, this has reached a fever pitch with the popping up of numerous renderings all across the internet, as well as the appearance of the actual production version. The latter, however, was wrapped in a lot of camouflage as most test units for a new model nowadays.
Thanks to a leaked image of the Hyundai Santa Cruz pickup truck's "shell" from Motor1.com, we can now see more clearly what the production version will look like.
From first glance, one will note that the production version appears to have veered away a bit from the hyper futuristic look of the concept. Instead, it looks like the Hyundai designers have given it a more contemporary pickup truck look. Sure, it's not as radical as the concept, but it looks like it'll shape up to be a handsome looking truck.
As you can see from the photo, however, the production version will come with a sloped C-pillar and very short cargo bed, much like the concept. The Santa Cruz's shell also shows us that it will be angular and it even has that door crease found on the new 2021 Hyundai Elantra that we just recently reported.
As of yet, Hyundai has confirmed that the all-new Hyundai Santa Cruz pickup truck will be sold in the American Market. It's going to be made in the company's Alabama plant along with other Hyundai vehicles for sale like the Elantra, Santa Fe, and the Sonata.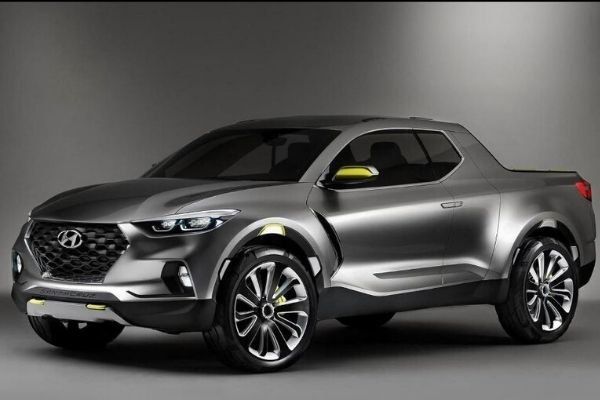 Compare that "shell" of the production version with the 2015 Hyundai Santa Cruz truck concept
For the Philippines, there's no word yet regarding any plans of bringing in the Hyundai Santa Cruz pickup truck into the country. Hopefully, that'll change because we're sure Pinoys are clamoring for more pickup truck options. Latest updates on upcoming Hyundai cars can be found in our Complete guide to the Hyundai Philippines' local lineup.
For more automotive industry news, keep reading here on Philkotse.com.


Cesar G.B. Miguel
Author