This is the Hyundai Prophecy, and it might be the next Ioniq
You could be looking at the next-generation Ioniq.
Hyundai has reportedly approved its Prophecy concept for production, following positive feedback from car fans. The all-electric sedan is widely believed to be the successor to Hyundai's current Ioniq range, which offers electric, hybrid, and plug-in hybrid versions.
Hyundai 'Prophecy' Concept EV | Design Film
According to Hyundai global design boss SangYup Lee, the production Prophecy will be preceded by the retail version of the carmaker's 45 electric SUV concept.
Both vehicles will use Hyundai's scalable Electric-Global Modular Platform (E-GMP), which mounts batteries in the floor to increase interior space. Each model, however, takes styling cues from different periods.
>>> Related: Ultimate list of latest Hyundai for sale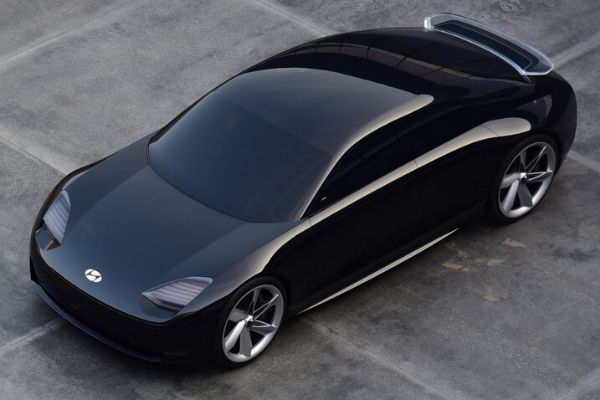 The all-electric Prophecy sedan concept is sleeker than the current Ioniq line
"The 45 is more inspired by the 1970s, but a more modern SUV style that's more mainstream," he said. "The Prophecy is inspired by the 1930s streamlined era."  
Lee adds that the upcoming vehicles won't have identical front ends, unlike the current practice among car brands.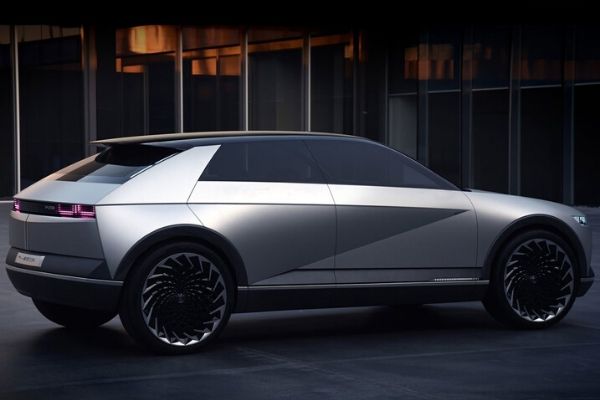 An all-new design philosophy is brewing with the Prophecy and the 45 electric SUV concept (above) 
"People say that you have to have to default with the grille looking the same and the headlights looking the same, but we want to challenge that consistency in detail."
Instead, he says, a common thread between future models will be achieved using specific elements. For instance, both the Prophecy and 45 concepts employ 'pixel lamp lights,' external lighting arrays composed of square LED lights that can be animated.
Hyundai is looking at a 2021 release date for both the 45 and Prophecy production versions. Latest updates on upcoming Hyundai cars can be found in our Complete guide to the Hyundai Philippines' local lineup.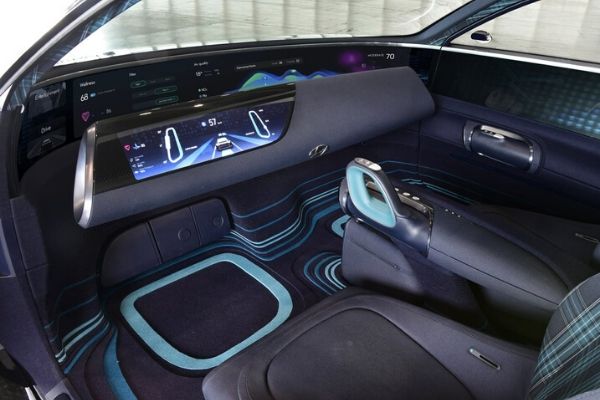 We hope the futuristic and spacious cabin carries over to the final version
Fill up on the latest car news with Philkotse.com.
Author

Joseph has been on the LTO's records since 2004. Old enough to remember riding in taxicabs with analog meters. Keeping his hopes high and his revs low, he dreams about owning a Kei car when he retires. Hates slow parkers.