Owners of high-mileage Isuzus are in for a treat.
Isuzu Philippines Corporation (IPC) announced that it was able to reach its 300,000-unit sales milestone. That's the total number of vehicles IPC sold since it started operating back in 1996. The company managed to reach the said milestone in August 2020, with a total sales count of 300,133 units. That's despite the overall decrease in car sales due to the COVID-19 pandemic and the community quarantine measures.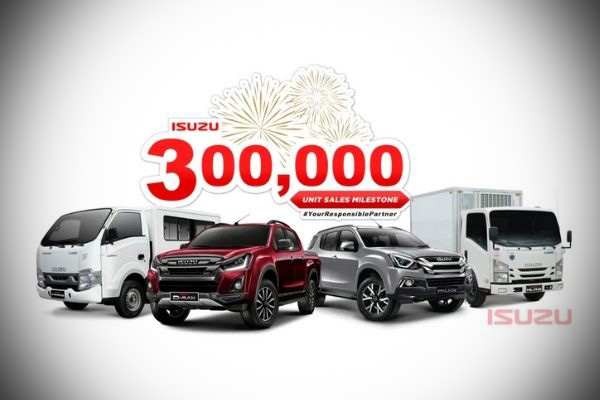 Isuzu Philippines Corporation has been operating for 23 years now.
Leading the pack in the sales is Isuzu's light commercial vehicles totaling at 241,389 units. Next up are commercial vehicles at 58,744 units. As such, Isuzu maintains its position as one of the best truck brands in the Philippines. This is a testament to Filipino build quality since most of Isuzu's locally distributed models are assembled locally at its plant in Laguna.
>>> Related: AC Motors launches online dealership to address mobility needs
With regards to reaching this milestone, IPC President Hajime Koso says that:
"The company is honored to have achieved this milestone, and as we move towards the next, we vow to continue to provide business solutions and at the same time uphold local manufacturing contributing to the Philippine economy. We are very thankful to our loyal customers, who have been our brand champions and stands as our inspiration in attaining utmost 'Customer Success.'"
To celebrate the 300,000-unit sales milestone, Isuzu Philippines is also offering big discounts for high-mileage Isuzu models that have clocked 300,000 to 310,000 kilometers on their odometers. Owners of high-mileage Isuzu models can avail 30 percent off on all parts for general repair, and 30 percent off labor on all Periodic Maintenance Service (PMS) or general repair work. The said promo can be availed until October 31, 2020.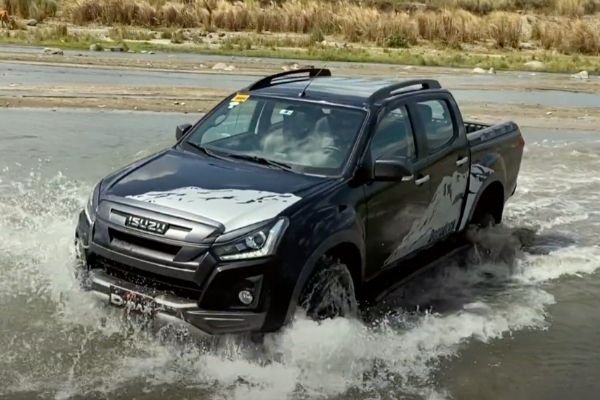 The aforementioned promo is a treat for longtime Isuzu owners.
In-line with the "300k" theme, IPC is also donating Php 300,000 worth of personal protective equipment (PPE) to various quarantine facilities located all over the country. This is Isuzu's way of living up to its "Your Responsible Partner" tagline.
For more automotive industry updates, keep reading here on Philkotse.com.
Know more about Isuzu

<p>The most popular and top-selling Isuzu cars in the Philippines are the Isuzu D-Max and Isuzu mu-X. Currently, Isuzu Philippines offers seven types of models, but the two models mentioned above are the award-winning models. Check out Philkotse.com to know more about Isuzu models, latest price list, available promos, as well as the latest news, reviews, updated specs, and other information on the website.</p>

Cesar G.B. Miguel
Author