Are you eager to see a 7-seater Hyundai Santa Fe 2019?
Here is the first official teaser image of the Hyundai Santa Fe 2019 after a gallery of spy photos showing this car on the road test.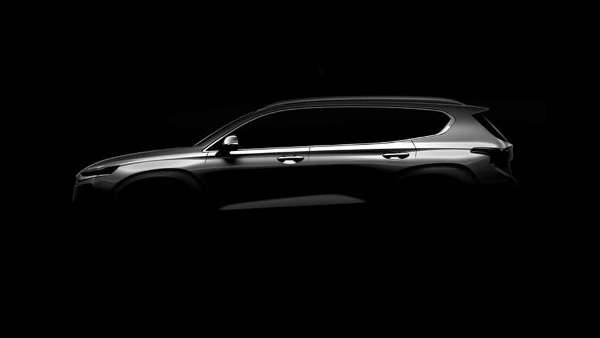 Official teaser image of the Hyundai Santa Fe 2019
Looking at the teaser photo, we guess that the 4th-gen Santa Fe would come with a glossier and more modern look. As rumors suggest, the model will likely feature a revised front fascia inspired by the Kona in addition to tapered headlamps.
In the spy images, the front grille was hidden but it is claimed that the 2019 Santa Fe will be dominated by Hyundai's signature "Cascading Grille."
>>> Read related posts:
2017 Hyundai Santa Fe Review and Road Test
At the roof, we see a more kinked-up roofline while at the rear, revamped taillights are exposed. Turn your look downwards and you might spot what seem to be bulkier wheel arches. What's more is that a refreshed rear facet and new front and rear quarter panels are also added to harmoniously combine with the carmaker's present-day design direction.
In particular, there is a possibility that an all-new 7-seat dubbed Hyundai Grand Santa Fe will join the lineup beside the current 5-seater. At this time, details of its design have yet to be given but allegedly, the rear fascia would be at variance comparable to the standard version.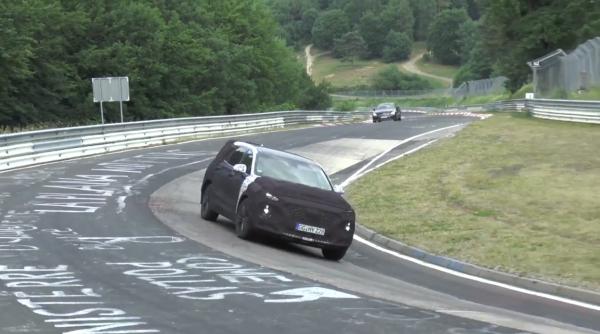 The 2019 Santa Fe will be dominated by Hyundai's signature "Cascading Grille"
Sadly, we cannot say anything about the Hyundai Santa Fe 2019 interior. Nevertheless, safety is worth mentioning in this new crossover. To cite an illustration, it is furnished with an improved rear-cross traffic alert system as well as rear occupant alert unit.
Under the bonnet, there was widespread speculation that the car will run either a turbo diesel or gasoline engine. We are likewise doubtful about the practicability of a hybrid version. While front-wheel drive system is standard in the 2019 model year, 4WD could come as an option.
According to latest car news, the Hyundai Santa Fe 2019 is scheduled to debut at the Geneva International Motor Show 2018 in March. Latest updates on upcoming Hyundai cars can be found in our Complete guide to the Hyundai Philippines' local lineup.
Hyundai Santa Fe 2018 price in the Philippines

| Model | Price |
| --- | --- |
| Hyundai Santa Fe 2.2 CRDi GLS 4x2 AT |  ₱1,748,000 |
| Hyundai Grand Santa Fe 2.2 CRDi GLS 4x4 AT | ₱2,533,000 |
>>> Check out Hyundai Santa Fe for sale at cheaper prices on Philkotse.com
Know more about Hyundai Santa Fe 2021

<p>The Hyundai Santa Fe takes its name from the historical city of Santa Fe in Mexicom, starting&nbsp;out as a compact crossover in its first two generations before&nbsp;being upgraded to a midsize crossover by the time its third iteration came about. Now on its fourth generation, the&nbsp;Santa Fe features increased dimensions accompanied by a streamlined shape, along with an interior equipped with various tech and convenience features.&nbsp;</p> <p>In the Philippines, Hyundai Asia Resources Inc. (HARI) markets the Santa Fe in&nbsp;two levels of trim: the GLS Mid and High variants, both with a 2.2L common-rail diesel engine mated to a 4x2 drivetrain. These are available in six color options.&nbsp;&nbsp;<br /> &nbsp;</p>